Natural hair expert Dionne Smith discusses the natural version of the Mohawk and why it's a perennial style that we like re-visiting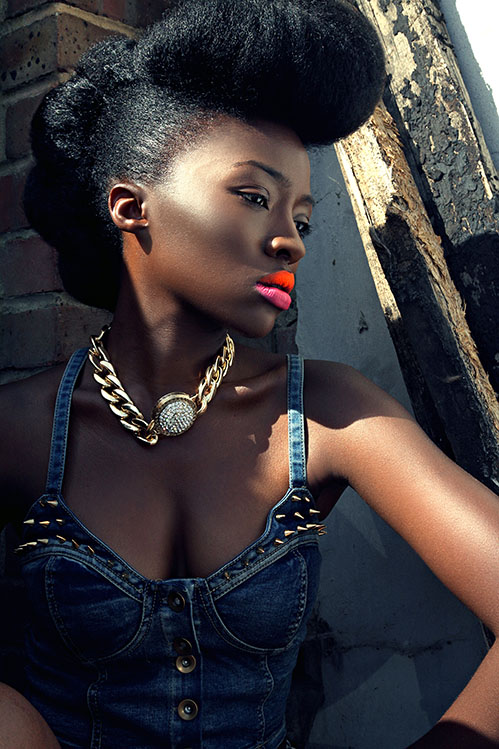 What is it about the 'frohawk that has naturalistas clamouring?
Natural hair gives this look an extra uniqueness because of the inherent volume and texture and it's artists like Janelle Monae that have helped set the trend.
As good as it looks, it looks complicated… is it hard to recreate?
It might not look it, but this style is so easy to achieve and suits every occasion. You'll need a good number of pins and like anything practice will make it perfect.
How can you make this style your own?
There's so much you can do to remix this style. Your 'frohawk can be wild and untamed or you can roll and pin sections down to create giant bumps. Even your dress sense and accessories will play a part in bringing this look together.
PHOTOGRAPHY BY NATALIE WELBECK WWW.NATALIEWELBECKPHOTOGRAPHY.COM | HAIR BY DIONNE SMITH WWW.DIONNESMITH.COM | MAKE-UP BY CLAIRE DE GRAFT WWW.CLAIREDEGRAFT.COM | STYLING BY SANDRA AJI WWW.SANDRAAJI.DAPORTFOLIO.COM