Telfar bags are notoriously difficult to get hold of, often selling out minutes after they've dropped. Photographer Keiography describes how snagging the bag of her dreams became a bitter/sweet experience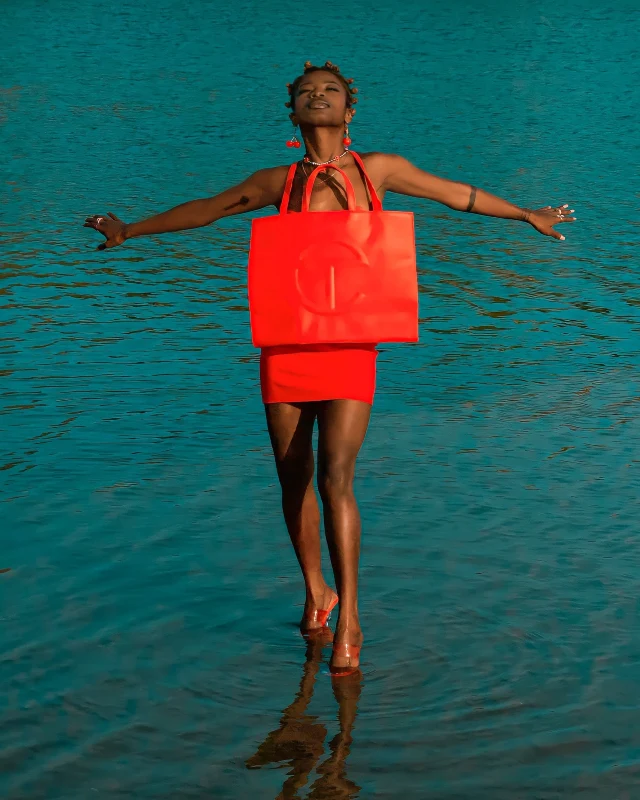 Waiting in line
"Everyone knows how Telfar is when dropping a new bag on their website, says photographer Keiography, whose red-themed shoot was inspired by a Telfar bag. "We're all patiently waiting for the media post to announce: "New colour on website at 9am," only to find that it's sold out within five minutes.
It was similar to me waiting in line overnight at Finish Line for the latest drop of sneakers in 2013. Core memory unlocked."
How Telfar became the New York It bag
Telfar is a fashion brand known for its unisex and gender-neutral designs. It was founded in 2005 by Telfar Clemens, a queer Liberian-American designer from Queens. In 2017 Clemens received the CFDA/Vogue Fashion Fund, which included a $400,000 prize and mentorship. But it wasn't until 2020 that Telfar gained significant popularity and recognition for its iconic Shopping Bag, which was inspired by department store shopping bags which he'd see around when cycling around New York. The design team even measured the dimensions of the classic Bloomingdale's bag to use as reference.
When Telfar rhymes with Slay in your lane
Keiography continues, "Last February Telfar released an all-red collection, I was on their website at 8.50am refreshing, and refreshing, hoping it would drop before 9am. My fingers got to work, and I finally scored tha bag!
Since my adrenaline was through the roof after all that excitement, I had no choice but to celebrate my day with a breakfast of pancakes using my father's recipe."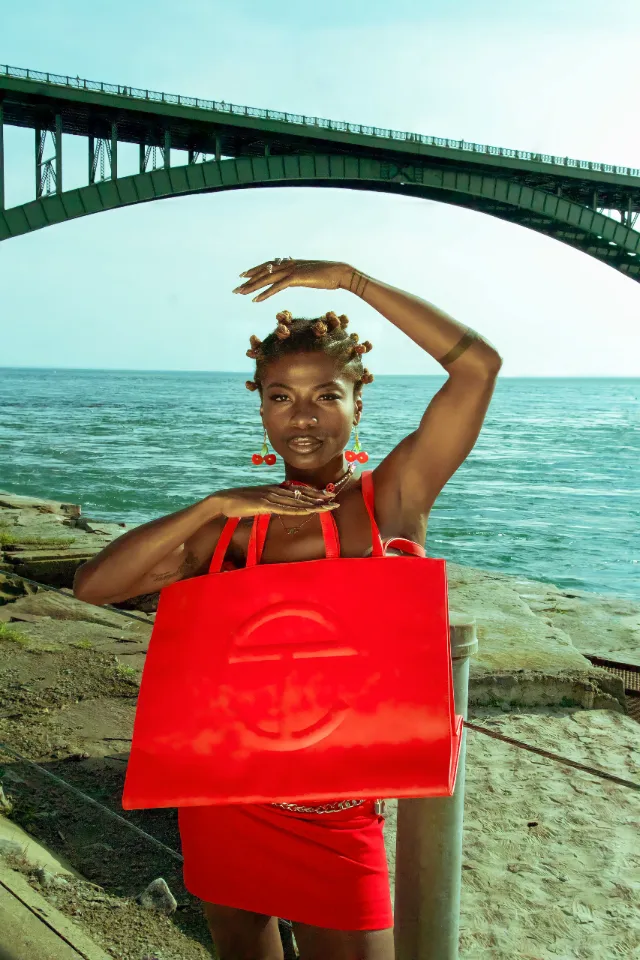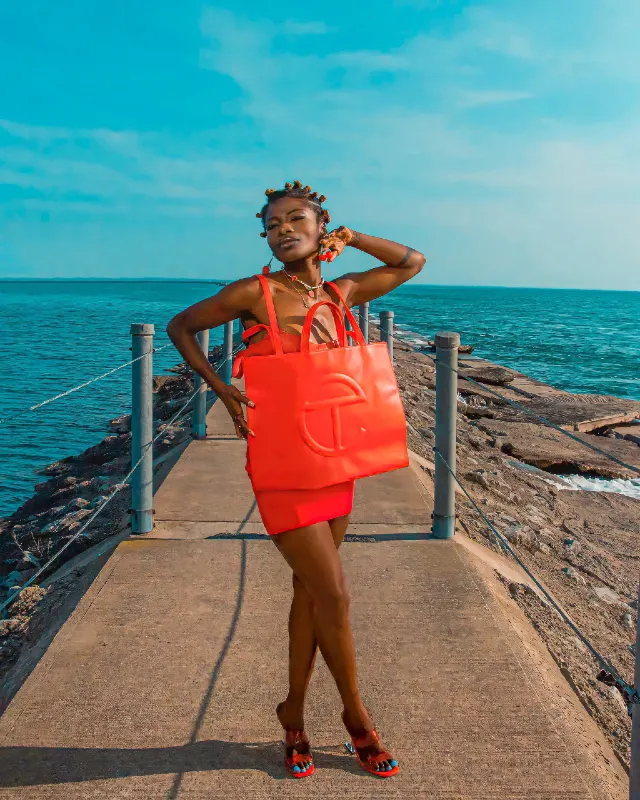 "Later on, that day I received a call from my uncle telling me that my father had passed away unexpectedly. Deep down this bag represents to me that my father was letting me know to always Stay in My Bag aka Slay in My Bag.
Here's to you Pops, love Keianna ❤️"
Between inclusivity and accessibility: Telfar's unique approach
The Telfar bag is made of vegan leather and branded with a signature CT-shaped logo. It comes in three sizes and a plethora of colours, with creative names like Corned Beef, Greenscreen and Highlighter Yellow. Telfar bags cost from $150 to $257, depending on size.
Telfar's approach to fashion is rooted in inclusivity and accessibility. The black-owned brand aims to create clothing and accessories that can be worn by people of all genders, sizes, and backgrounds, unlike other luxury brands that appeal to a more exclusive demographic.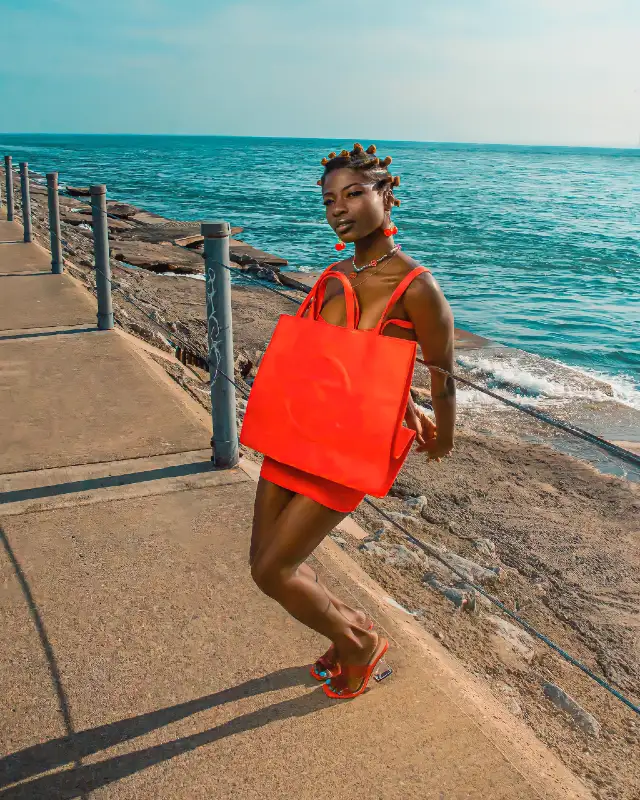 This ethos has contributed to Telfar's success and growing fanbase, with many celebrities and fashion enthusiasts supporting and wearing the brand. And it certainly didn't hurt when Telfar was named-checked on Beyoncé's Renaissance album.
A new pricing model: "You have the power to set the price on the product if you want it bad enough."
In June 2023, Telfar unveiled a new rally-based pricing approach, focusing on user demand. How does it work?
Products will be offered on the Telfar website at a discount price (up to 50% sometimes), every week following their drop. The cost of the product continuously rises until it sells out. And when the product goes out of stock, the price is locked as a "forever price" from now on. Fingers at the ready…
Photography by Keiography, Instagram | @keiography.photography Website: www.keiography.com
Assisted by Marri, Instagram | @yothats_marri
Hair and makeup by MsLauralora, Instagram | @MsLauralora
Model: MsLauralora, Instagram | @MsLauralora
Bag by Telfar, telfar.net