Pinterest expands its hair pattern feature as the natural hair movement gains momentum as Pinners look to embrace their most authentic selves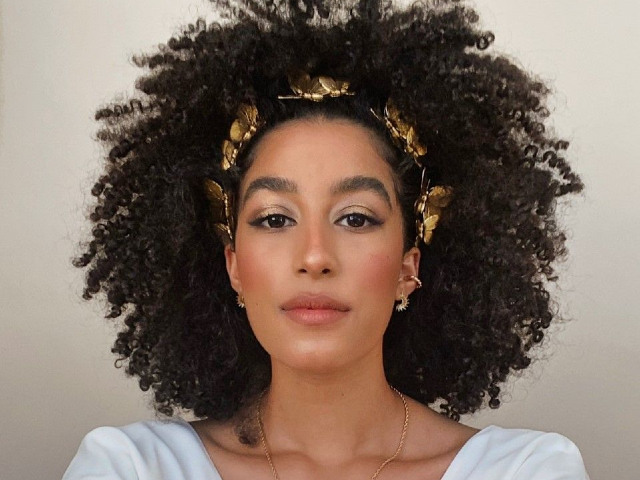 As the natural hair movement gains momentum, Pinterest has seen 35% more beauty based searches globally* and in particular, searches for "naturally wavy hair cuts with layers" have multiplied 20X**, as people look to embrace their most authentic selves. 
While seeking out inspiration that is representative has not always been possible for Black, Latinx, Indigenous and Asian Pinners and creators, in August 2021 Pinterest launched its first of a kind, hair pattern feature. Now it's rolling it out to other countries around the world.
Some of the top hair searches on Pinterest are now personalised, with Pinners searching for ultra-specific ideas that match their own hair type:
"shaved natural hair" (up 13X)
"3b 3c curly hairstyles" (up 10X)
"protective hairstyles braids" (up 8X)*
What is hair pattern?
This first-of-its-kind hair pattern search technology helps Pinners search the billions of hair ideas on Pinterest more easily to find the right ideas for them. With this feature, Pinners can search by six hair pattern types – protective, coily, curly, wavy, straight, or shaved/bald – to find relevant ideas for their hair, style, and life. When a Pinner searches for hair ideas, hair pattern search will appear below the search bar. Pinners can then select a pattern to help refine their search results.
Where will this feature now be available?
This new tool was first launched in the US, UK, Ireland, Canada, Australia and New Zealand, in August 2021 and now Pinners in France, Italy, Spain, Germany, Austria, Brazil, Mexico, Argentina and Colombia will be able to more easily search for hair inspiration on Pinterest.
Why?
"Quite often it's very hard to get specific results on other platforms unless a niche hashtag is used, or the creator has been very descriptive in their caption. For example, previously if I searched for braids or curly hair, it would serve all sorts of results, many of which might not be relatable to me at all. It's interesting to see styles on different hair textures, but when I'm looking to be inspired and to recreate a style myself, it's so much better with the hair pattern feature on Pinterest, when I can see my own curl type and hair pattern represented". – Lesley, Pinterest creator.
So what hair trends and styles are Pinners searching for most?
Short cuts with layers

genderfluid haircut 282X
fluffy alt hair 69X
bob pixie cut 53X
dreads short hair 51X
pixie sidecut 27X

Underdye hair colour ideas

under hair colour red 68X
striped dyed hair 65X
two toned hair underneath 56X
peekaboo hair colour black women 31X

Braids and cornrows

heart cornrows 99X
tribal braids with knotless braids 91X
aesthetic box braids hairstyles 66X

Hair pattern trends

naturally wavy hair cuts with layers 20X
shaved natural hair 13X
3b 3c curly hairstyles 10X
protective hairstyles braids 8X
Natural hair advocate Nadia and digital content creator Lesley, both find the Pinterest Hair Pattern Search a useful tool for looking after their natural hair
---
✶ You may also like ✶