The Black Joy Collection by Provence-based design company Les Belles Bêtes celebrates Black Afro Hair and heritage by using it as inspiration for their interior and accessory designs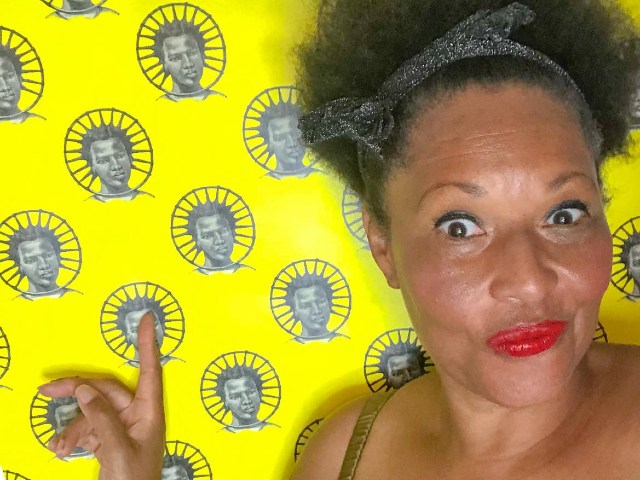 Roslyn Henry is an award-winning British surface print designer, who moved from London to Provence, for love. While living in these beautiful surroundings, she became inspired by the nature around her. Roslyn captured photographs of natural wonders, including; insects, flowers, birds and bees. In particular, her fascination with "Les Belles Bêtes" (beautiful beasts) was born, and she decided to create a collection of surface print designs, using her photographs.
Stepping away from beautiful beasts, Roslyn has been inspired to create a stunning new collection of designs to celebrate black feminine culture, specifically black women and Afro hair. Roslyn says, "Our Afro hair is our pride and joy and we wear it proudly. It's our jewelled crown that sits with dignity upon our load-bearing shoulders. It is to be loved, appreciated and celebrated."
While researching her family tree at The British Library, Rosyln came across wonderful illustrations of hairstyles of black men and women from 1800s. Such as those worn by Fanti women from the central coastal region of Ghana. "They are wearing what I believe to be 'Tekua' hairstyles.They are both elaborate and stunning. Roslyn also discovered images of the 'Nimbus' style, where hair is dressed in plaits and drawn out in a radiating fashion, with the ends fastened to a hoop of light wood to represent a halo with radiating beams of light.
"The idea of combing my Afro in the presence of this beauty fills me with joy."

Roslyn Henry, Les Belles Bêtes
With permission from The British Library to utilise their common usage rights images, Roslyn manipulated the illustrations and combined them with bold colours to create a range of eye-catching patterns, which she now features on products from mugs and t-shirts to lampshades and cushions. A collection of wallpaper designs (that she currently showcases in her own home, such as the 'Nimbus' design in her own bathroom), is coming soon. She says "The idea of combing my Afro in the presence of this beauty fills me with joy."
This " Black Joy" collection was finally launched at a time when Roslyn felt so moved by the George Floyd case, that as a response, she wanted to inject something positive into what was a hateful space. "I wanted to create something joyous that represents and celebrates Black people – a reminder to be proud of our heritage." She even won a commendation from The British Library Labs Awards for her stunning designs.
Products start from £13 for mugs, through to cushions, starting from £42 and lampshades from £50 + postage. All products are hand-crafted and made to order. Delivery is 2-3 weeks.
Instagram | les_belles_betes
Website | www.lesbellesbetes.fr
✶ You may also like ✶