Meet Emma Mathurine: financial accountant by day, Carnival costume designer by night. Discover her creative journey and passion for Caribbean culture.
ORS Haircare Presents Emma Mathurine, senior financial accountant by day and Carnival costume designer by night. She's not only beautiful but Black, British, the brand director of Bel Dye Mas and radio and podcast host of The Dominican Emz Show for iLiveRadio UK, all while crunching numbers and climbing ladders in the world of finance. Join us to pick her brains about the beauty of unmasking creativity in Carnival, culture, childhood and corporate spaces…
Where do you call home?
I was born and raised in London but, if you ask me where home is, where I feel at home, it'll be Dominica in the Caribbean with a population of 72,000. Beautiful, green, lush, so varied in terms of people, the food, culture, everything. If I had it my way I'd actually be living there and visiting London.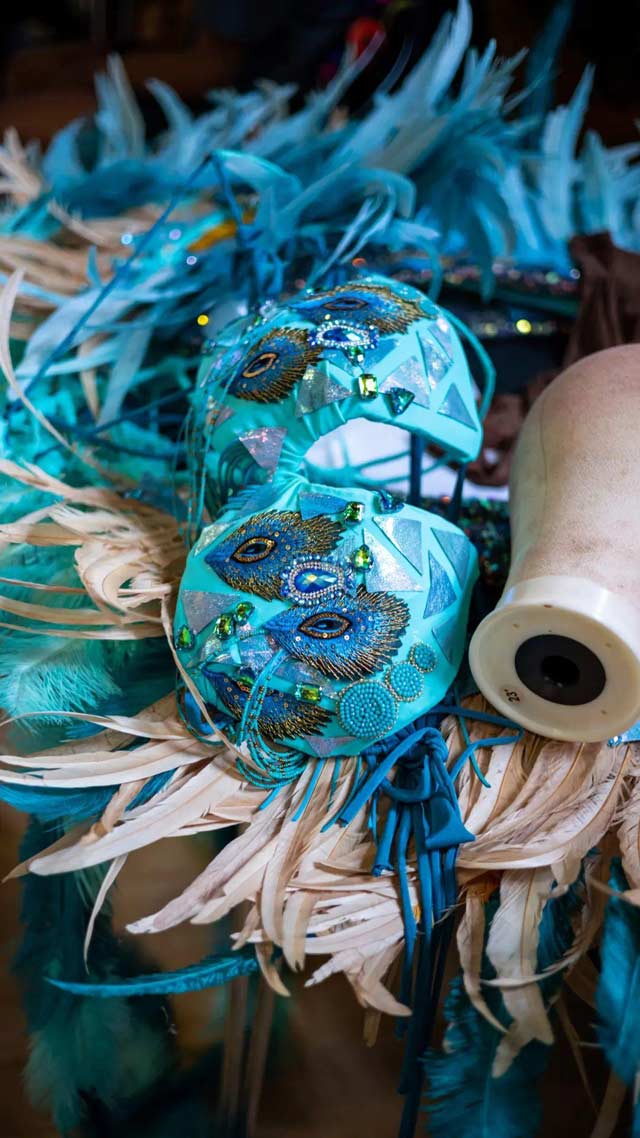 What does a typical day for you look like?
I work in accounting remotely so even though I work for a corporate organisation in the heart of London, I'm surrounded by feathers! My nine-to-five is in senior finance, and I design and make costumes as well. I have a band in London, called Bel Dyes Mas, which means 'beautiful goddess' in Creole. A typical day for me is finance and the corporate world, then in the evening, my passion and joy is Bel Dye Mas.
How did you come to be the successful entrepreneur you are today?
When I was a little girl, I remember my mum observing the creativity in me, nurturing my logical mind, making sure my maths and English were always on point and that I had books on designing. I went with the academic, more corporate route in Business Studies & Finance, then it became my career. There was almost this 360° when I would play in Carnival, I wouldn't just buy my costume. I would sit in the rooms where they made them and ask: 'Can I help?' They were inadvertently teaching me and showing me. Lincoln, a gentleman who passed away two years ago, had a huge band in London. It was people like him and another friend of mine, Martin J, that inspired me and made me think I can do it.
What inspired you the most when you were first starting out in your career?
My dad had a massive love of culture but some of the things that have really been part of my character development are from my mum. Dominican schooling is very tough. You sink or swim!
Never get a maths question wrong in front of Caribbean parents either, you might not live to tell the tale!
What does your typical design process look like?
It all starts with a theme and a conversation between me and Carnival band Funatik Mas. This year our theme is the 'Dance of the Phoenix'.
It's beautiful and regal. It's important for Carnival to uphold traditions, pay homage to home and show the beauty of the things we do. We all have different looks, body shapes and levels of being comfortable that make us feel free and happy. I have all these things in mind when designing. I want to make people feel as beautiful and comfortable as they can. So, if it's about your gender identity and you don't want to wear what's 'the norm' in terms of a 'female or male costume', I'll give you what you need. I don't have any restrictions; I want you to feel like you're a part of this as much as I am because YOU ARE! You don't necessarily have to be from a Caribbean background to take part. I want people to feel included but still celebrate Caribbean culture. Enslaved African people are the reason why we have Carnival today, their struggle and their uprising. It defeats the object not to be inclusive, to not celebrate what our ancestors did, right?
How does your hair play a part in how you express your creativity?
I have a thick curly Afro. I love being a black woman and being able to change my hair depending on my mood. You're going to see me in a massive Afro, slicked-back bun, a yellow wig or you might see braids. I'm such a fan of Afro hair; it's the different styles, textures, lengths, so I love my hair in terms of showing my creativity and the different aspects of my personality. I feel my most beautiful when I've got my natural hair out; I get more compliments!
HR probably don't know who they're talking to because every week there's a different hairstyle.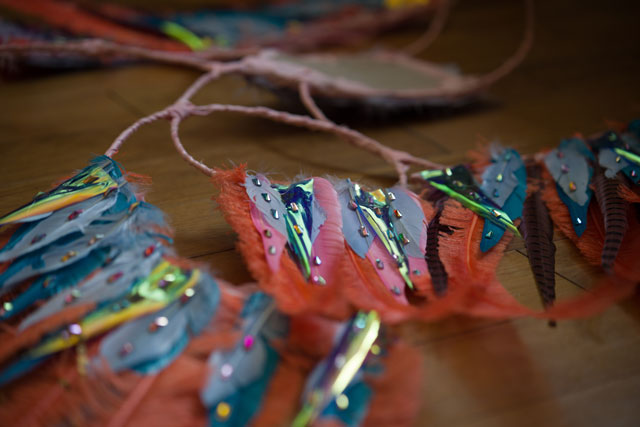 What would you say to other Black women or non-binary people?
I would love you to be a part of Carnival because, to me, it's a celebration of the culture and respecting people's identities. It's a zone where you can be unapologetically you. I like that my friends are from different walks of life or from my culture and celebrate the culture. Life is about experiences and moments of joy, passion and love.
I love when the people around me feel good. That energy is so infectious and euphoric. So, whether you're non-binary, man, woman, gender neutral, gender fluid, whether you are Afro-Caribbean, from West Africa or from Poland, I want you to go away with: 'this is definitely a Caribbean experience, but I felt part of it!'
Any specific advice for Black women and non-binary people?
We are under the most scrutiny and we are not paid as well as some of our counterparts. With some of the work we do, we are undervalued. I find that some have the skill, talent, tenacity, ambition [and] technique, but they're having to fight more than their counterparts. That is re lected in the Carnival space too, but it's not unique. We're having to push more to get that respect or opportunity. We have to just keep pushing! Stop thinking about what everybody else is thinking of you and live in your moment.
[P.S.] Have pride in your Blackness, in whatever Blackness looks like to you. It's not a monolith, it's very different to all of us and don't minimise yourself, the beauty in yourself, your culture or the art you are creating. Just do it.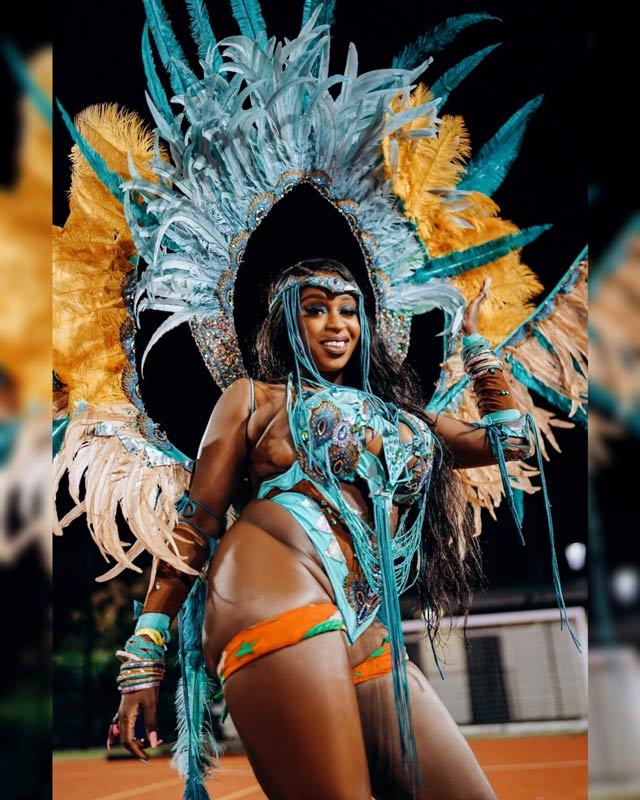 Where can people find you?
Instagram | @dominican_emz
Business Instagram | @beldyesmas
Website | beldyesmas.co.uk