Meet Aisha, the LGBTQ+ activist & founder of Moonlight Experiences. Join her journey connecting Queer people through travel and events worldwide.
BBH x ORS Haircare presents Aisha Shaibu-Lenoir, a change-maker with community at her core. And make no mistake, she is the culture
Former research scientist and now part of the visionary team at east London's LGBTQ+ venue The Common Press, Founder of Moonlight Experiences, Head of Community Engagement for UK Black Pride and Trustee for Give Out, Aisha's social impact and commitment to LGBTQ+ activism is immeasurable. Her personal joy, Moonlight Experiences connects Queer people through travel and events in key cities all over the world. Read on to journey into Aisha's world, a prime example of Black, British, and brilliant social impact.
Where do you call home?
I was born in London, but over the last few years, I've travelled a lot. My family are from Nigeria and Ghana. When I was one year old my mum took me over to live there with relatives. Living there versus growing up solely in London made me realise how lucky I am because there's so much within our history that we don't get to know. Growing up in a place where Black people are the majority, seeing different body shapes, being with relatives and friends. Everybody is a Black person. Not everybody has the opportunity to learn their culture at home – it's special and important in terms of forming who we are.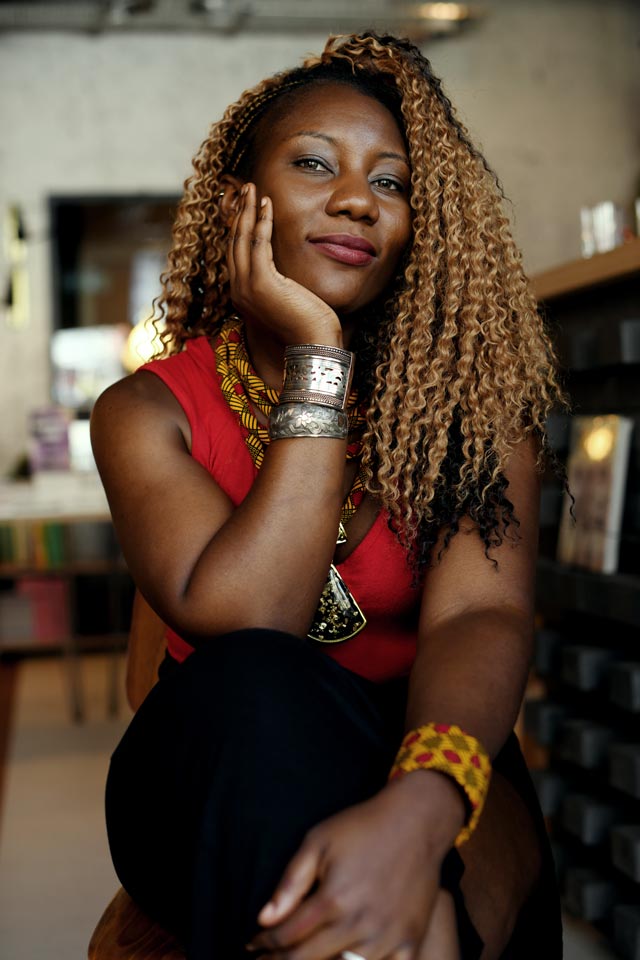 What does a typical day for you look like?
I come from a science background; for eight years that was my life. And now I've become a full-time Queer person! My day-to-day is getting involved with anything that's Queer, whether that's organising events, speaking to different creatives or finding different avenues to help our communities. Every day is different, but everything is glorious because you get to be part of something that you enjoy, something that is making an impact and creating a change.
What is the purpose of Moonlight Experiences?
Queer women, non-binary or trans don't often feel represented. I wanted people [to say]: 'Hey, there is an option for me.' I can go and have a good time, learn about this community, [go to] underground events, Vogue balls or unique things you cannot find on your own. That's why we travel because we want to find something unique and feel like we belong.
I get a lot of trans people from the Middle East. A lot of people who have never been out in their own country, but with us, they're able to be authentically themselves. It's such a beautiful thing to be able to contribute to their journey.
We're in London, Paris, New York, Lisbon, Amsterdam, Barcelona, Atlanta, Johannesburg, Lagos and Accra. The idea is to feel more connected and less alone. I really wanted it to feel authentic and give people that bit of Queer joy!
What inspired you the most when you were first starting out in your career?
Pioneers. Our Queer culture: it's not something that we are taught in school. We've become our ancestors' wildest dreams where a lot of the way in which we're living today is everything they've been fighting for. Audre Lorde, Marsha P Johnson, Ted Brown of [London's] Gay Liberation Front and Dr Lady Phyll who co-founded UK Black Pride.
There are so many incredible people who have created means and ways [for us to] feel like we are allowed to exist. There is so much strength that we draw upon of the people that have paved that way for us. They are inspiration to carry on because the work still needs to be done.
What is your favourite event or experience that you've hosted?
Last year, launching Brown Suga –a night dedicated to predominantly Queer women of colour and trans women to have a space where we can educate. We have panel discussions from different activists from within the community. The last time we brought voguing speakers to talk about the ballroom scene and its history. We dance, we enjoy but fast-track people so that they can have a better understanding.
What is the biggest challenge you've faced in your career?
Visibility: especially starting something new that doesn't exist. It takes a while for people to recognise the importance of it. Certain nights get promoted to us, but they are not for us. Many nights that are predominantly run by white Queer people; when the conversation starts about racism, xenophobia, they are often quiet. When it comes to supporting grassroots organisations, they are not visible. They would use our bodies to promote, to profit but not give back. There's nothing wrong with wanting people of colour to be part of what you're doing, but is it really authentic? Is it intentional because you want to make a change?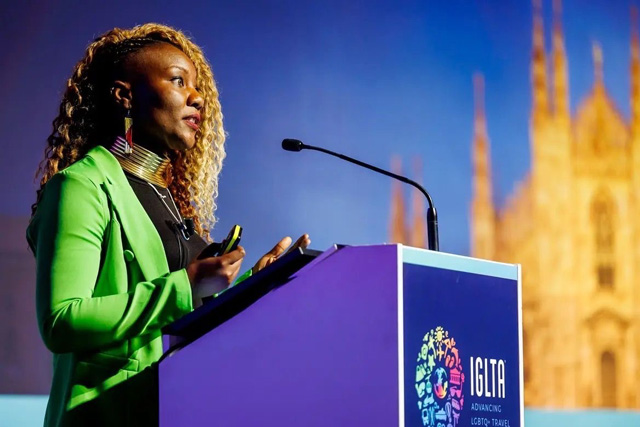 What do people think is true about your career but in reality, is the opposite?
It's often not so glamorous. We are a grassroot organisation; we rely on small ticket sales, donations, partnerships and collaborations. Everything that we make goes back into the community. There's no room for building the amount of income that people think exists and it takes time to reach that level. It's not about us, it's about the community, so, things that you profit from aren't yours directly. That's the misconception that people have.
Does your hair play a part in how you express yourself?
My hair plays the big part. When I was younger, I used to experiment; change [my hair] every week. I love that when I was young my cousin would do my hair, but as you grow up, it's harder to do that. I think I found something that I feel looks good on me. I always feel confident when I do my hair and when I do this hairstyle, and so it really makes me feel empowered.
When I get my hair done or shave the side, freshen it up and [re]do my braids, it just adds to my day!
Every day, when I wake up, it just adds that bit of confidence. It really does play a part of who I am.
What would you say to other Black women or non-binary people?
To do anything that they want, to dream big, to be unapologetic and to live their best life. Life isn't always positive; it's important to balance all the crap with the good. We need you throughout the good. We need to be intentional. We need to go for the things that we've been saying we want. Well sister, girl, do it now. You! Don't wait.
Follow for more:
@aisha_shaibu_lenoir
@moonlight_experiences – Global queer traveller community and events
@thequeernomads – Queer love and travel
@ukblackpride – The world's largest pride celebration for LGBTQI+ people of African, Asian, Caribbean, Latin American and Middle Eastern-descent.
@thecommonpress – LGBTQIA+ venue and home of The Common Press a Queer intersectional bookshop café and events space