Island MMTS puts Caribbean talent on the map, and at this year's competition held in the Bahamas, Black Beauty & Hair spoke to new model Dana Kemp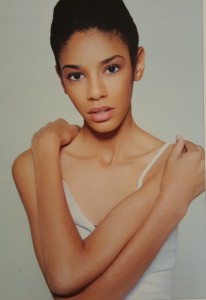 Name: Dana Kemp
Age: 14
Height: 5'6
Bust: 29
Waist: 24
Hips: 33
Shoe size: 10 (US)
Eye colour: Dark Brown
Why did you want to become a model?
I have always wanted to be a model. I feel like it gives me the opportunity to be an actress without any lines. I am a very shy person but I have found that when I model I am able to invoke different emotions while walking down a runway or taking a photo. Modelling has allowed me to become more confident while boosting my self-esteem.
What's been the highlight of your career so far?
As an up and coming model, I am quite certain that I will have tons of great experiences in my career, however thus far I would say that being a delegate in the 1st Annual MMTS which took place in my hometown, Nassau Bahamas has been the highlight of my career thus far. I not only was able to represent my beautiful island, but I also won 1st place in the swimsuit competition and 2nd place in the runway competition. Also as a result of this conference, it afforded me the opportunity to meet Mr. Philip Raheem, who is one of the London Fashion Week photographers, who so graciously did a photo shoot with me after the conference, which is an experience I will never forget.
What would be your dream modelling role?
Honestly, I can't really say I have one very specific dream- modeling job. But what I can say is for my dream fashion print-modeling job would be to become a Guess Girl. To me Guess Female Models represent femininity and Girl power. Also, there are not many brands that truly tell a story while selling a product. Every spread that Guess publishes is always so interesting it allows you to create your own storyline. Alternately, my dream runway job would to be a Victoria Secret Model. The models of Victoria Secret shows so much grace and allure just by walking down a runway.  Me being a Victoria Secret Model and the opportunity to strut the runway wearing the legendary wings would mean so much to me and my modeling career. If I ever get such an opportunity, words cannot describe my gratitude and excitement. This dream is what I so long for and I am certain with my continued determination and hard work you'll see me there soon.