Island MMTS puts Caribbean talent on the map, and at this year's competition held in the Bahamas, Black Beauty & Hair  were there to pluck out the next top models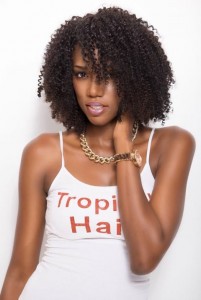 Name: Jemaurah Richardson
Age: 24
Height: 6.0ft
Bust: 32c
Waist: 35"
Hips: 35"
Shoe size: 11 (US)
Eye colour: Brown
Why did you want to become a model?
My passion for modelling started at the age of 15, when I started to do amateur fashion shows with local designers in my home town Anguilla. I found myself loving the stage more and more each time I graced it. I then had the support from my mother, aunt, friend/designer Alexis Ryan and Itasha Webster, the manager of the local agency I was apart of. They all told me that this could be a career for me and I have the potential.
What's been the highlight of your career so far?
The highlight of my career so far has been shooting in New York for a skincare company called Beauti Control.
What would be your dream modelling role?
If I had to pick my dream modelling role at the moment, it would be to get the opportunity to work with some of the top brands such as Christian Dior, Versace, Dolce Gabbana, Ralph Lauren, Calvin Klein, Chanel, Tom Ford, Valentino, Christian Louboutin just to name a few.ema