Island MMTS puts Caribbean talent on the map, and at this year's competition held in the Bahamas, Black Beauty & Hair  were there to pluck out the next top models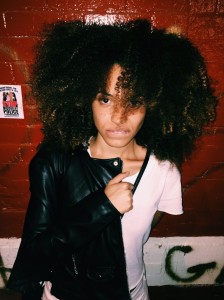 Name: Johanna "Joi" Broughton
Age: 23
Height: 5′ 7″
Bust: 31″
Waist: 24″
Hips: 37″
Shoe: 8
Eye colour: Brown
Why did you want to become a model?
Honestly, before I got signed I never thought I could be a professional model. I'm kinda short and kinda thick but after I got signed I realized that I represented a different type of model, I was kind of inbetween and that excited me. That made me really want to succeed so that I could show other girls that aren't six feet tall with 34″ hip that they could model too!
What's been the highlight of your career so far?
The highlight of my career has definitely been my Dark and Lovely Au Naturale spot and campaign! It was the first time I worked on a commercial ever!
What would be your dream modelling role?
I think my dream role would be anything that represents me as I truly am. I would love to do a campaign where I could showcase my personality and the things that I love! That would be very cool.