Island MMTS puts Caribbean talent on the map, and at this year's competition held in the Bahamas, Black Beauty & Hair were there to pluck out the next top models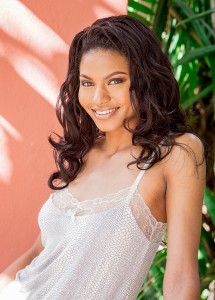 Name: Vanessa Leach
Age: 21
Height: 5'11
Bust: 35
Waist: 25
Hips: 36.6
Shoe size: 12 (US)
Eye colour: Hazel
Why did you want to become a model?
Initially, I never thought about being a model because I was a shy kid. After shooting with a family friend, she showed me my potential in the industry. Over the years, I've learned a lot, not only about the business, but life lessons as well. Modelling has also made me more comfortable with myself because I've been put in situations that has allowed me to get out of my comfort zone. I believe people should do that every once in awhile, because it allows you to grow as a person.
What's been the highlight of your career so far?
The highlight of my career would definitely be meeting interesting people. Between photo shoots, fashion shows and working events, I've met a lot of amazing people and the one thing they have in common is that they want to be apart of a project because they see the vision of what it could be and I think that's beautiful.
What would be your dream modelling role?
It would be to build my brand on the international stage as a model, but also a role model. I would use my brand to benefit the less fortunate. I aspire to follow in the footsteps of super model Gisele Bundchen and her role at UNEP, actress Angelina Jolie and her role at UNHCR and many other beautiful women with a beautiful heart to match.