Join Project Afro for a day with Junior Green, a maestro of Afro bridal styling. A glimpse into expertise and excellence in the world of bridal hair.
The Project Afro team recently had the privilege of spending a day with the legendary award-winning hairstylist Junior Green, where he shared his trade secrets on bridal styling for Afro hair.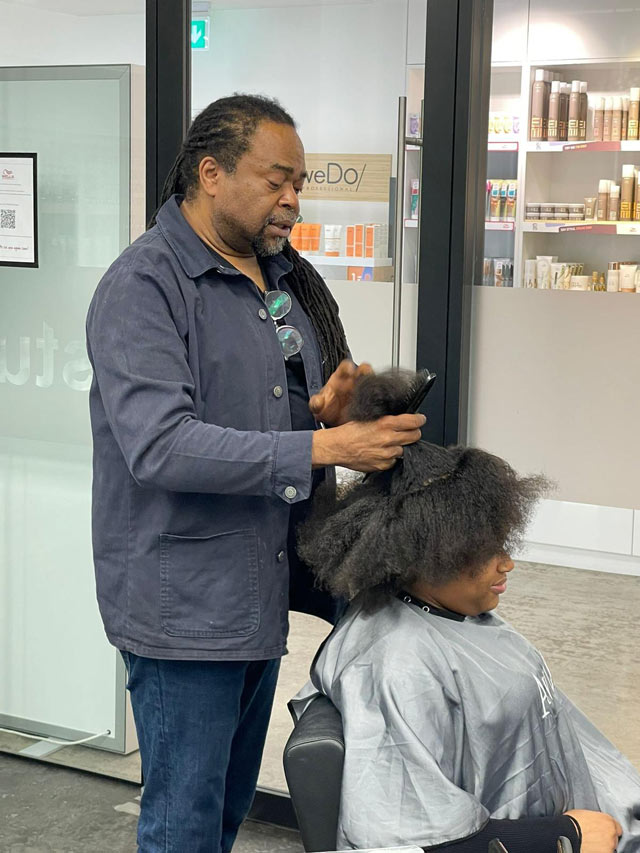 Project Afro is a mentoring programme created by the British Fellowship for Hairdressing that provides access to some of the most successful and accomplished Afro stylists in the industry. The mentors hold sessions in which they share their trade secrets relating to techniques, creativity, art direction and vision.
Recently the Project Afro team spent the day with award-winning stylist Junior Green, a formidable force in the UK hairdressing industry who, during his 34-year career, has received notable accolades, including British Afro Hairdresser of the Year, and our very own Black Beauty & Hair awards, where he is now a Hall of Fame recipient.
The lucky team spent the day with Junior at Wella World Studio learning about bridal styling Afro hair. Team member Chris Grimley who took part in the day, commented: 'Amazing day with the legend that is Junior Green, and such a generous caring soul too! Real honour to work with a legend in his field.'
A selection of stylish bridal updos created at the Project Afro Bridal Styling Workshop