Lawrencia Amfo-Asiedu looks at the perception of beauty and the impact it has had on black women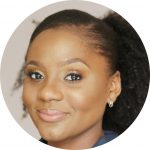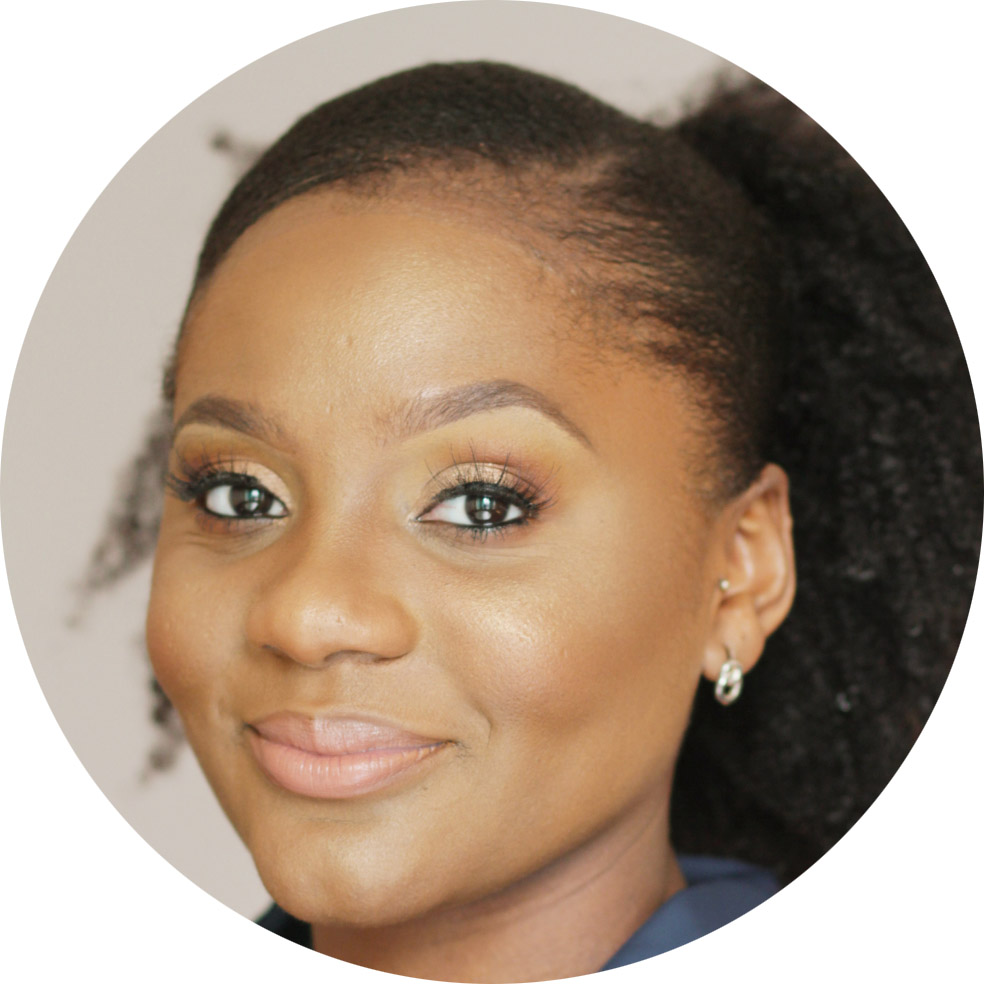 Lawrencia Amfo-Asiedu
The furore over the depiction of black women in the Dove and Nivea ad campaigns suggests that the beauty industry [and the media] still has a a problem with black women. Lawrencia Amfo-Asiedu from the blog crownoflaurelsdot investigates
 
We live in a world where the Eurocentric beauty standard has been deeply rooted in society, the false ideology of being beautiful is considered as having Eurocentric features to be accepted. This is often seen in the media, for example films, TV adverts and the recent skin lightening billboards by Nivea in Africa. The common misconception has often been depicted as being beautiful equals to lighter features. The following blog post will look at the 'perception of beauty standards in society and the beauty industry'. Are things changing or is society still not accepting different forms of beauty. The following blog post will look at six women of colour and the challenges they have encountered in regards to beauty and their thoughts on the catastrophic Nivea skin lightening ad in Africa. This post is to encourage and to show all women are beautiful regardless of the shade of their complexion.
For years, the media has defined beauty as being fair skinned with Eurocentric features. The perception of having lighter features was classified as the ideal beauty. Let's step back into time, Marilyn Monroe was 'considered' as perfect with her all-American features; blonde hair and blue eyes. Followed by Bridgette Bardot another blonde bombshell, Eurocentric beauty ruled the world. For years, black women with a darker skin complexion had been shunned as not depicting or reflecting the 'ideal beauty'.
As the 60's evolved, TV adverts with black women promoting black products but rarely pivotal household brands, ads such as; 'lovelier hair, longer hair, straighter hair'. Don't get me wrong, who doesn't want nice long hair but the often indoctrination of having 'straighter hair' equalled beauty. The thought of having a glorious mane of kinky, coily hair was horrifying to the media and the representation of a woman of colour in advertising was extremely marginalized.
Whitewashing has occurred many times in the media. Back in 2008, cosmetics company L'Oreal was accused of "whitening" singer Beyoncé Knowles' skin colour in a series of press ads for L'Oreal Paris' Feria hair colour product. Again, mainstream media implanting seeds of you have to 'have fair skin, straight hair and light eyes'. This year, saw actress Lupita Nyongo defiantly arguing that her kinky, coily ponytail had been cropped out of the image to fit a more Eurocentric or 'acceptable' image of her on the cover of Grazia magazine. The actress had once commented, 'I grew up thinking light skin and straight hair were the standards of beauty but I now embrace dark skin and kinky coily hair'. Grazia did apologise, for the blunder, but the damage had been done.
Last month a Dove advert which shows a black woman lifting up her top to reveal a white woman underneath, caused an international outcry. Was this deliberately racist advertising or a poorly executed advertising blunder? What were they thinking? Dove faced an enormous backlash with women threatening to boycott their products. The company later apologised.
Recently, on social media I have come across a number of women that have openly admitted to skin bleaching. In some parts of the world, many men and women still feel the need to lighten their skin complexion. In 2016, the market for legal skin whitening products was $5.6 billion in China alone. Marie Claire covered the impact of skin bleaching in Jamaica. I once worked with an Asian lady that confessed that her mother had forced her to bleach her skin as she was made to believe it would make her more beautiful and desirable, in terms of finding a suitor.
It's not just models who have encountered issues with makeup, for example, Whenever I go to a MAC store, I'm always offered NW45 without my undertone being taken into consideration, as 'all black women are the same'. And we've all heard stories about women of colour having to mix foundation shades to get the correct shade.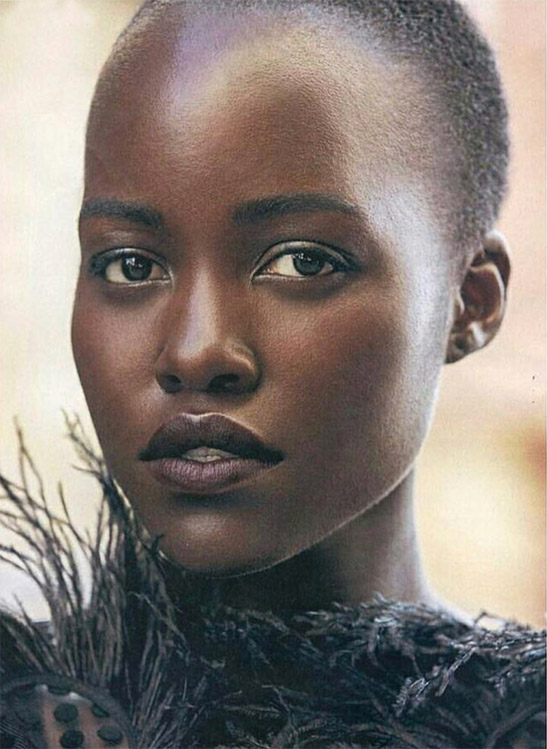 However, there have been some positive changes with the recent euphoria of the 'Melanin fever' where darker skin is becoming desirable and individuals are proud to flaunt the darkness of their skin colour. Hashtags on social media such as #Melaninpopping' or #Mymelanin rocks.
In 2015 Lancôme created a range of foundation colours for darker skinned women called 'Teinte Idole Ultra 24h' which was fronted by Lupita Nyong'o. This was seen as progress for black women as the foundation range complimented different hues. There was optimism in the beauty industry as women of colour were no longer being seen as invisible. The mainstream industry was starting to realise that women of colour were a valid target audience too. Fenty Beauty was launched in September this year, by the global superstar Rihanna. The makeup line was a brand that really cared and catered for all women and Rihanna and her team executed a well thought out range. The buzz around the line was the fact there was something for everyone, with an astonishing 40 shades, the highly anticipated line delivered from YouTube guru's and the everyday woman gushing and screaming finally a brand that really understands the different hues and undertones.
Over the years black and Asian women have encountered difficulty over the years when it comes to makeup. For years MAC makeup was the front runner for women of a darker skin complexion. Finding the right shade was difficult as we come in different hues, from caramel to mahogany. Makeup brands such as Iman and blackUp entered the market and catered for black skin tones. I have read of models complaining when makeup artists struggle to apply the right foundation or have a basic lack of knowledge when it comes to darker skin tones. Model Jordun Dunn told Vogue; 'To be honest the choices can still be limited for darker skin. People don't understand, they'll offer darker shades but they don't understand the different tones in darker skin, whether it will be too ashy or too orange. It would be great if makeup artists were better educated in how to do makeup on darker skin'.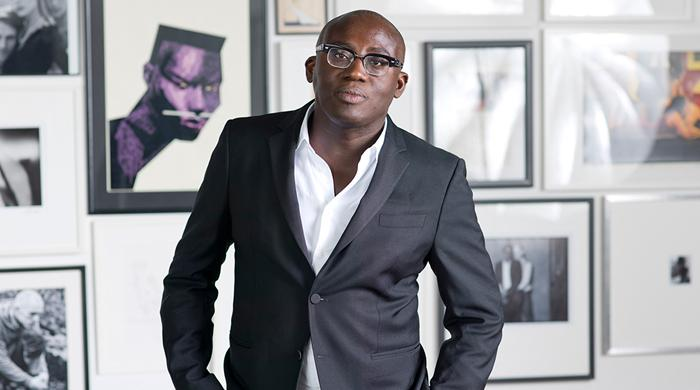 In April this year, the fashion world changed forever, Edward Enniful became the first black man to hold the position of editor of Vogue magazine. An individual who is extremely passionate about fashion is now at the helm of the world's best known fashion title and is striving to bring diversity to the iconic fashion magazine. Enniful is determined to show a true reflection of the beauty industry in the UK. 'My Vogue is about being inclusive, it is about diversity, showing different women, different body shapes, different races and class.' Beautiful mixed-race British Ghanaian model (another win for the Ghanaians) Adowa Aboah made the first cover of Enniful's reign.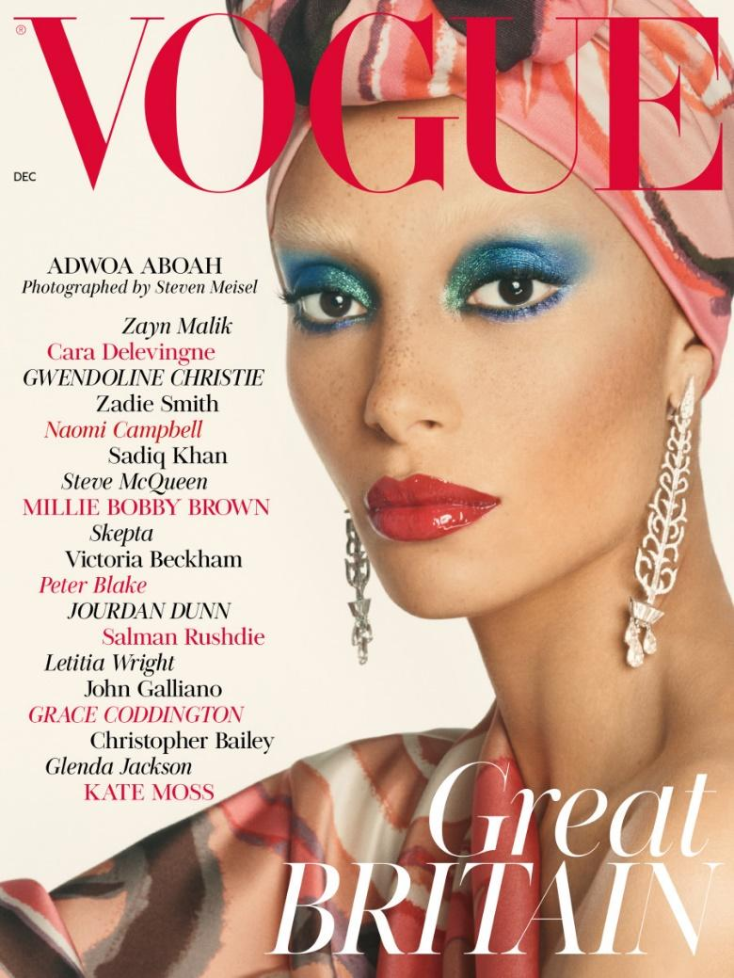 As things were looking optimistic in the beauty industry, Nivea faced a rather appalling storm with a TV advert showing a Black woman applying 'skin lightening cream' with the title 'visibly lightens'. A step back, especially in Africa where dark skin looks ravishing in the sun. Many individuals took to social media to show their outrage even demanding the removal of billboards. Why was this even allowed? The brand later apologised, however the damage had already been done.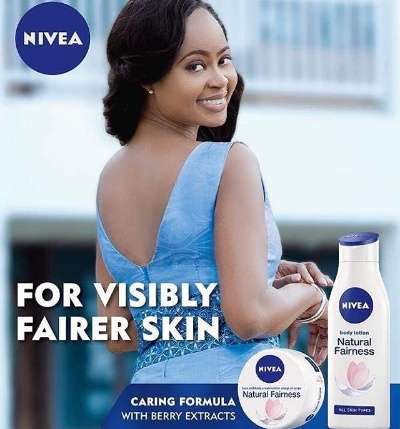 What is changing? I spoke to six different black women who discuss the challenges they have encountered regarding their skin tone when it comes to make up and their thoughts on the different standards of beauty.