Hairstylist Jimmy Campbell explains the benefits of Revitalise Keratin – the new and improved keratin treatment specially formulated for afro hair
What is Revitalise Keratin?
Revitalise Keratin is an innovative non-chemical system that utilises hydrolysed keratin, amino acids and other natural oils to straighten and smooth afro textured hair while protecting, moisturising and strengthening it. Created by award-winning hairstylist Jimmy Campbell, he saw the damage regular keratin treatments were inflicting on afro hair. So he set about developing a curl-friendly and inclusive version that minimises damage. This step-by-step guide illustrates the results that can be achieved with this exciting new treatment.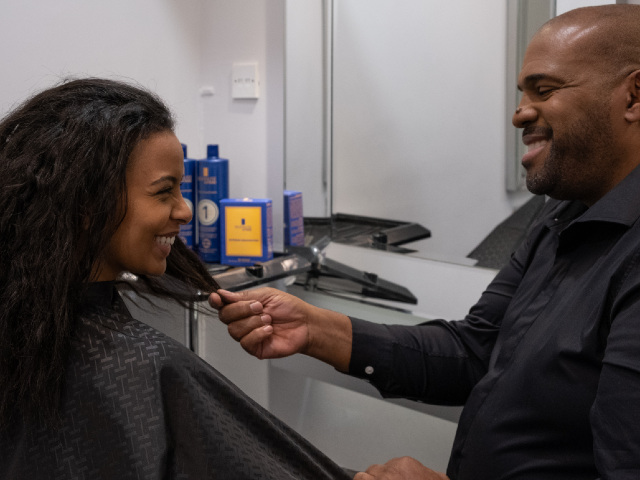 Step 1 – Consultation
The consultation is crucial to understand your client's needs and manage their expectations. Once they've decided what they'd like their treatment to do – smooth the hair, elongate the curls or go completely straight – the stylist can then select the most suitable products from the Revitalise Keratin range.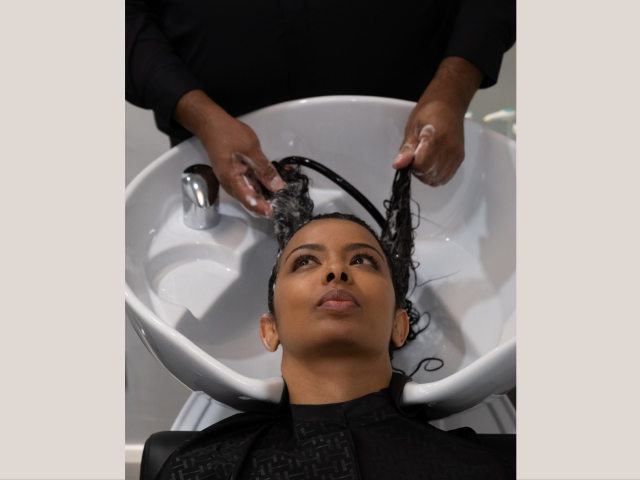 Step 2
Next, shampoo the client's hair with our corresponding Step 1 Shampoo. This is to ensure the hair is completely free of all build-up, oils and residue. Repeat the shampooing process two to three times until hair is completely clean. Towel dry the hair and gently pat away any excess water.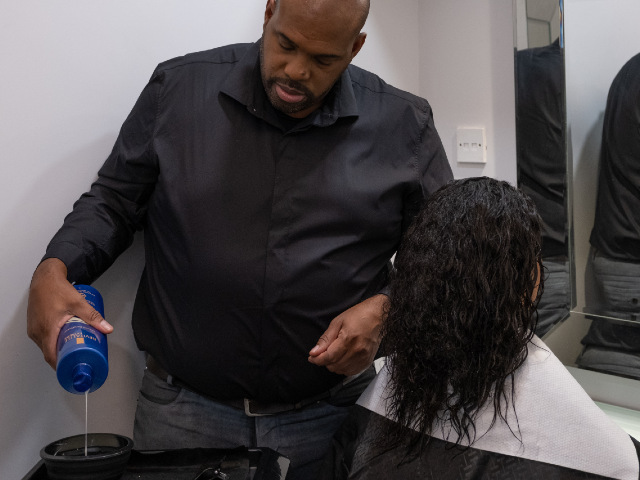 Step 3
Remove 80% of moisture from the hair using a hairdryer. Apply the chosen Restructuring Keratin Cream from root to tip (if applying to virgin hair) and avoid putting any product on the scalp. Allow the hair to process between 60-70 minutes depending on the desired results. Processing time can vary, so please refer to the guidelines found on the website.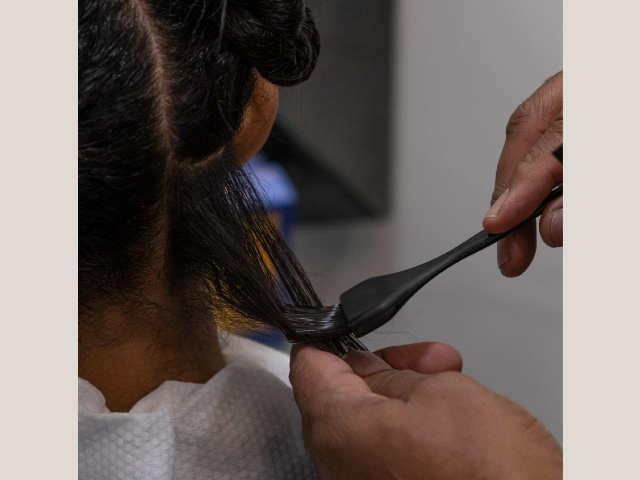 Step 4
Following application and completed processing time, rinse the hair thoroughly for two to three minutes. Be sure to check the hair and scalp for any residual product. Continue to rinse the hair until it's completely clean and all product is removed.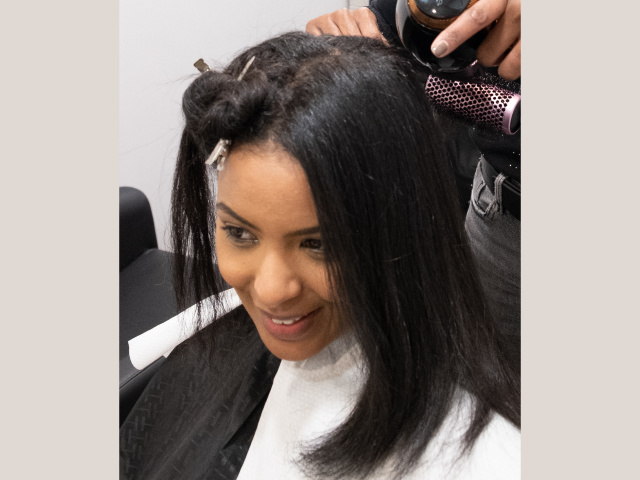 Step 5
Prepare the hair for pressing by blowdrying it first. Hair must be completely dry to activate the keratin.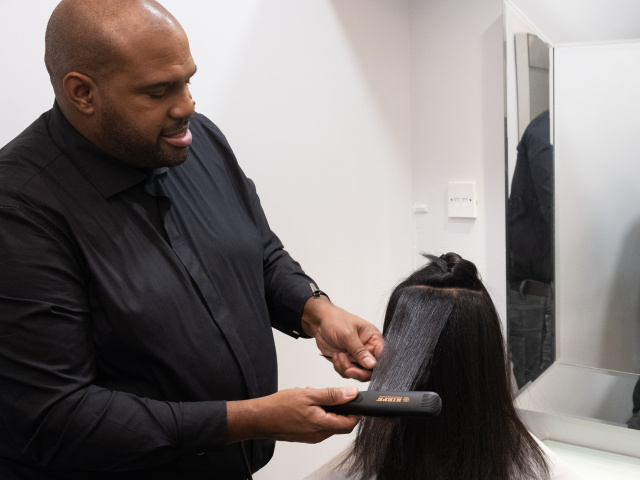 Step 6
Press the hair using anywhere between 10 to 12 passes, depending on the desired outcome. We recommend using titanium straighteners for maximum results. Note: keratin is an enzyme that needs to be activated with heat. It is also a thermal protector, so your hair is not at risk from heat damage.
Step 7
After pressing, style the hair as desired. If your client wants to wear their hair in a curly style, wet it downwith a spray bottle. If a straighter look is preferred, finish the hair with Revitalise Keratin Serum. To treat strands, apply one of our treatment masks every four to five weeks to your client's hair.
The finished looks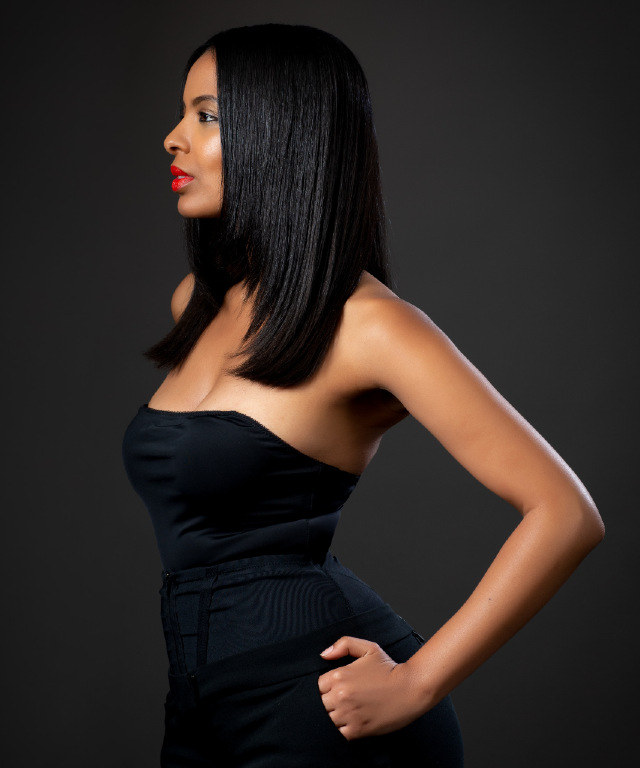 For more details on Revitalise Keratin visit revitalisekeratin.com
✶ You may also like ✶