SheaMoisture Salon Fund is a grant and business development programme created for Black-led salons in the UK. Here we talk to three salon owners who benefitted from the fund
The SheaMoisture Salon Fund is working to address the fact that just 1% of the 35,000 salons in the UK caters for textured and afro hair, and only 1% of capital funding goes to Black businesses. Research by SheaMoisture also found a huge 64% of Black and mixed-race people say the majority of salons do not know how to treat their hair, and 61% say they even struggle to find a high street salon that can cater for them – supporting Black hair salons and increasing their visibility is more important than ever.
Covering everything from struggling to find investments to launching their own mentoring schemes, each case study has a unique story to tell when it comes to keeping their business alive, especially following business-breaking events such as the pandemic and the current cost of living crisis.
SheaMoisture's Salon Fund is now live for 2023, each winner to be awarded £10,000 to support their business. The funds come alongside other benefits, such as mentoring from the entrepreneur and founder of Europe's first and largest natural hair product discovery box – TreasureTress – Jamelia Donaldson, webinars on how to enhance their business and hands-on support to help businesses flourish.
Meet former recipients of the SheaMoisture Salon Fund
The Hair Sanctuary, Manchester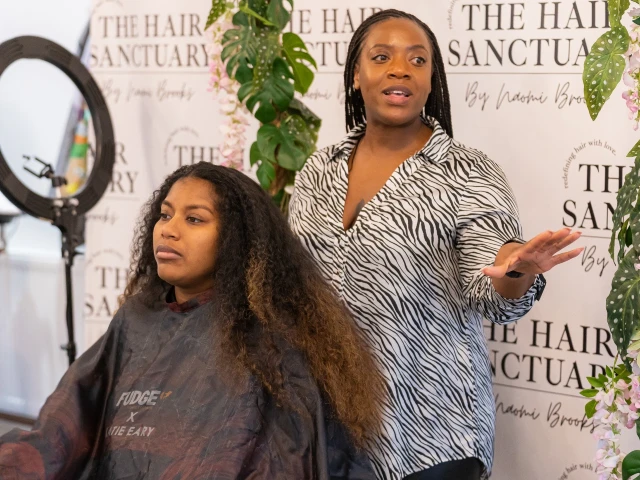 Name: Naomi Brooks
Salon: The Hair Sanctuary, Manchester
Naomi opened The Hair Sanctuary to create a safe space that specialised in afro hair care.
Working as a freelance stylist for many years previously, she felt the industry was severely lacking when it came to opportunities to develop skills around afro hair.
Wanting to offer budding stylists a space to learn, grow and progress in their careers, she started up a training academy, focusing on afro hair – more recently, skincare. Naomi feels that access to education for afro hair is limited and not available in mainstream educational spaces.
In 2020, The Hair Sanctuary was hit hard by prolonged periods of closure. When it came to finally re-opening, the grant was fundamental in helping Naomi prepare and ensure the salon would be COVID-safe. SheaMoisture's Salon Fund meant necessary salon essentials could be provided for staff and customers, and that all necessary procedures could be in place to provide a clean and safe environment for its customers.
Funds were also put into marketing and promotion to help boost business, with the mentorship provided by SheaMoisture leading to invaluable insights that supported the rebrand of the salon.
The grant enabled her to support her business and connect with other Salon Fund recipients
Comment: "When it comes to being a Black business owner, one of the biggest challenges faced is funding. Rallying resources and finding investors can be a big obstacle when you're in the pursuit of starting a business, and this can come from all sides, landlords, consultants and banks.
When you find opportunities for investments or grants, take them. I'd most definitely recommend fellow salon owners apply for the SheaMoisture Salon Fund – it hugely helped support by business and the knowledge I gained through the mentorship, webinars and even speaking to other winners was priceless"
Simply Gorgeous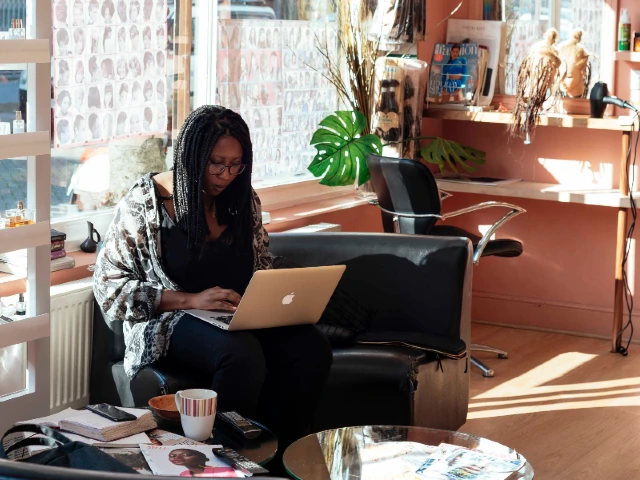 Name: Deborah Johnson
Salon: SimplyGORGEOUS, London
A family-run business, Deborah joined her mother's salon SimplyGORGEOUS after working as a PR in the beauty industry.
Through her experience, she saw how Black consumers were often overlooked by the beauty industry and joined her mother to create a space that offered an elevated experience to those visiting Afro salons, compared to those she had visited as a child.
SimplyGORGEOUS now works to provide premium service to its consumer base but at affordable price points.
How has the fund impacted your business?
"Staying closed during COVID didn't just impact the salon through lack of business but directly impacted the staff and their financial well-being.
The grant meant that several stylists could continue to be paid a partial salary for a few additional months, even though the salon had no income."
Betty's Unisex Hair Studio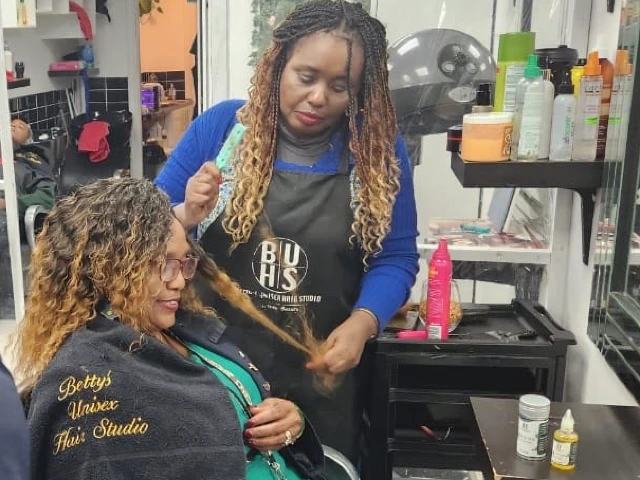 Name: Elizabeth Kungu
Salon: Betty's Unisex Hair Studio, (Barking) London / Essex
A mother-daughter run salon, the family business strives to provide premium service to their customers, catering to all hair types to run an inclusive and friendly environment for all.
How the SheaMoisture's Salon Fund has helped elevate Elizabeth's business:
For Elizabeth, the grant was fundamental in helping support her business. The grant helped the business transition from just bricks and mortar to maintaining an online presence.
Betty's started stocking products for their customers to purchase online, including hair extensions, weaves and accessories, that customers could no longer get in store. The funds helped top-up stock and keep business coming in through a new offline service for customers.
Comment:
"We were beyond grateful to the fund, I honestly don't know how we would have coped without it. Transferring our business online and providing a digital offering for our customers, and having the funds to provide new products for them, really helped save us and keep the business going during such a difficult time."
There's still time to take part. The Salon Fund application closes on the 1st May 2023 – so you can nominate a salon or apply for the fund yourself. Check out SheaMoisture Salon Fund for further information.