Leading textured hair brand, Cantu, are excited to announce the return of the Cantu Curl Awards for 2020!
Haircare brand Cantu Beauty are excited to announce the return of the Cantu Curl Awards. The event was launched last year and has been designed to celebrate and reward talented hairstylists who specialise in textured hair.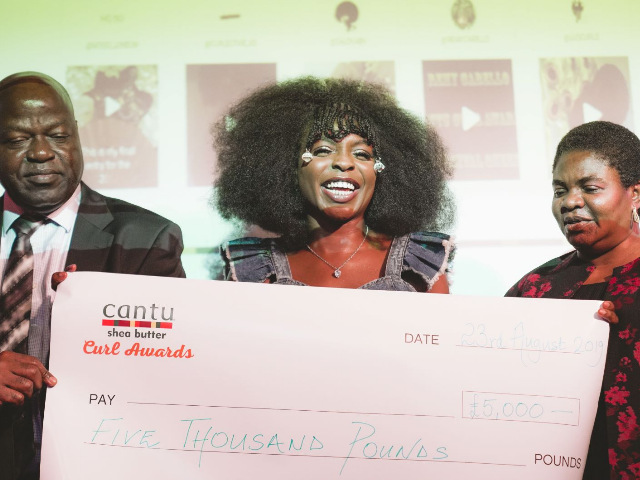 The team is inviting hairstylists throughout the UK and Ireland to enter the awards by uploading a video of themselves creating a standout style on afro textured hair. They can post the video on Instagram using the hashtag #CantuCurlAwards. The winner will receive:
£5,000 cash
Official Cantu ambassadorship for 12 months
One year's supply of Cantu Beauty products
Last year, mobile hairstylist Tolu Agoro was crowned the very first Cantu Curl Awards winner at a swanky event hosted by comedian Judi Love. After impressing the Cantu community and judges with her unbridled creativity, passion for textured hair and charming personality, Tolu was awarded a grand prize of £5,000 and a year-long ambassador role with Cantu UK.
Precilia Zongo, assistant brand manager for Cantu explained why it's important to support new talent, stating: 'Independent stylists have been hit hard in recent months, so now more than ever Cantu is committed to supporting hairstyling enthusiasts and hairdressing talent who we truly value.'
So, Cantu is calling on you – hairstyling enthusiasts and hairdressers – they want to see what you've got. Can you slay a Bantu knot? Can you turn-up a twist out? Can you create the flyest 'fro hawk? If your answer is, 'yes, yes… yes!' then head to cantubeauty.co.uk and find out more on how to apply.