Jacqueline Shaw, a fashion entrepreneur launches Wax+Wraps, a new African fabric sewing service subscription box that aims to delight as well as educate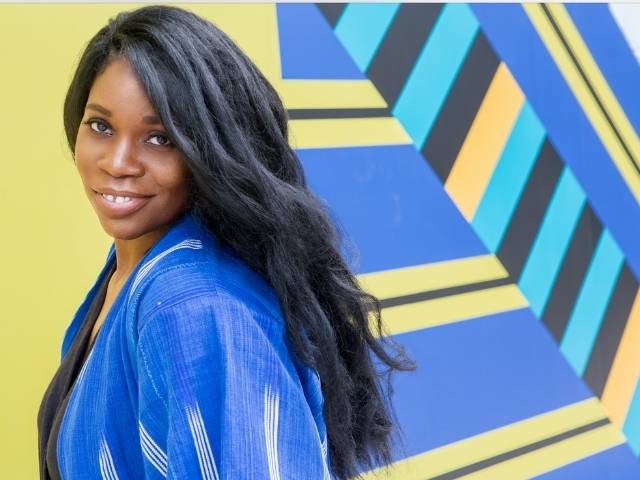 After facing multiple redundancies and job losses, Jacqueline Shaw, a fashion design industry professional, used the opportunity of Covid-19 lockdowns to kickstart Wax+Wraps, a new fabric sewing subscription box. She is combining sewing crafts, with African sourced and handmade fabrics with an impact story – offering monthly projects, sew-a-long videos, and even online group support for members.

"During the first lockdown we have all been at home. I noticed how the crafts and sewing hobby market has been gaining traction and saw how the pandemic was causing many to return to sewing and many made masks for families or for sale. I was wondering, as a business coach and industry leader, how I could help serve my clients and people more.
I had a subscription-based businesses previously and saw the power of this model and doing that with an African focus as a solution. I launched Wax+Wraps alongside training a group of my students to show them how to do it too."
How Wax+Wraps got started
Jacqueline herself was interested in other subscriptions and joined many digital ones, but never saw anything that brought together her fashion background, her love for Africa (and its vast array of fabrics), her support for sustainability from her MA Ethical Fashion degree, as well as her sewing craft skill.
So, failing to find a sewing subscription that also had impact with every box, she decided to create her own, using her network in Africa. Along with sourcing Africa's popular, colourful prints directly from African wax print houses, Jacqueline focused predominantly on sourcing textiles from African artisans who had been challenged by the impact of lockdown, and who had skills in handprinted or handwoven fabrics.
She said: "Other sewing boxes do the job but they are all very similar and I felt that they don't inspire me to learn more about the people or even to source responsible fabrics and textiles too. My Masters degree in Ethical Fashion from the UCA Epsom, taught me that in this fashion industry, we the consumers are the change we want to see.
We are responsible for the impact of the industry on our planet and our purchasing decisions can build or break the industry. And its environment impact."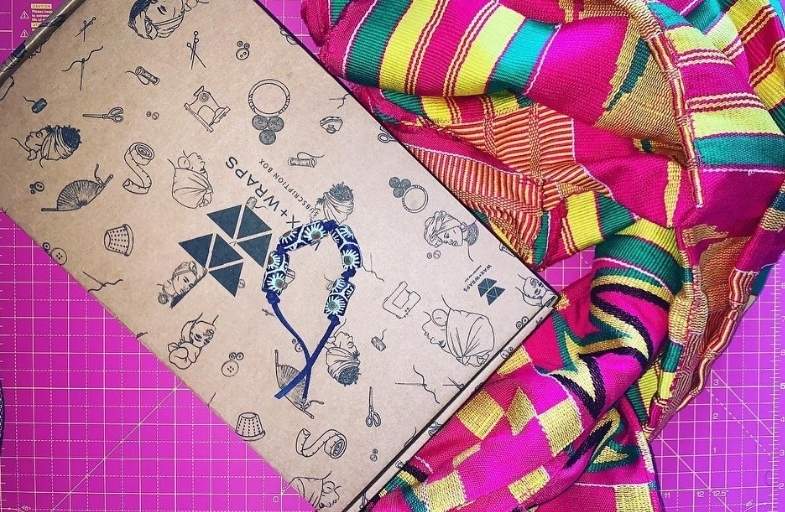 Educating subscribers
This pioneering, founding owner of Wax+Wraps recognised that subscribers appreciated receiving insights and education inside their box along with the actual sewing projects. She realised that they loved original unique fabrics, and recognised they can purchase standard fabrics anywhere and so desired something else with a twist. This is what Wax+Wraps offers.

The fabrics are handmade by artisans across Africa or sourced directly from the print houses across Africa. They are not available in general fabric shops. These fabrics range from hand printed, to hand woven, to handknitted and are all done in a new African country each month. Each month's box comes with an African fabric swatch card that shares information on unique fabrics made in Africa and who made them.
What's in the box?
The subscribers of Wax+Wraps want to know that by purchasing a box that there is a positive environmental impact and positive ethical story to their purchase. All Wax+Wraps boxes use recycled and recyclable materials. There are no extra unnecessary promotional materials in the boxes to prevent waste and the boxes are created as collectables to keep.
Jacqueline, who has been sewing and designing since the age of 7, decided she would create a box offering that brought together all these interests in a unique way, and thus launched her African fabric subscription box, suitable for anyone with some experience of sewing – beginners included.
Present subscribers and customers are based throughout Europe, USA, Canada even Russia and UAE. They have said receiving their subscription "is like Christmas in a box every month"
They have a fun with a regular #SewWithWaxprintChallenge competition and will be launching a monthly sew-along get-together online.
With subscribers already saying they "originally only bought it as a one-off gift for themselves yet nearly a year later are still here", is evidence that many are in it for the long haul and Wax+Wraps is truly bringing fun with prints to letterboxes and sewing rooms around the world.

Now celebrating one year in business and after a year of boxes, Jacqueline is also seeking to take the boxes to corporate level by offering a corporate gifting option to fashion companies and others with a taste and appreciation for crafts and social impact projects.
New subscribers who want to try out the boxes can get a 14 days trial box to see what it will be like. Otherwise, subscribers can jump in and save 20% off the price of a box with a 12-month commitment plan.
Website | www.waxandwraps.com
Instagram | @waxandwraps