We're counting down the days for our hair salons to open, but before they do so, hairdresser June Forbes, gives advice on how proper preparation will help ensure that you and your stylist remain safe during your hair appointment
To prepare for re-opening, many hairdressers will have had to make dramatic changes to their salons, involving some combination of removing workstations, stocking up on PPE, extending business hours, and working shifts. These alterations should follow the proper social distancing guidelines set out by the Government and include limiting salon occupant capacity to a maximum of 50%, despite the immense impact on revenue.
Below, hairdresser June Forbes from Hair by June Forbes, explains the new post-lockdown guidelines for salon customers, so that when you do venture out to your hair appointment, you can do so with a sense of security and do your part to ensure your own and your stylist's safety.
---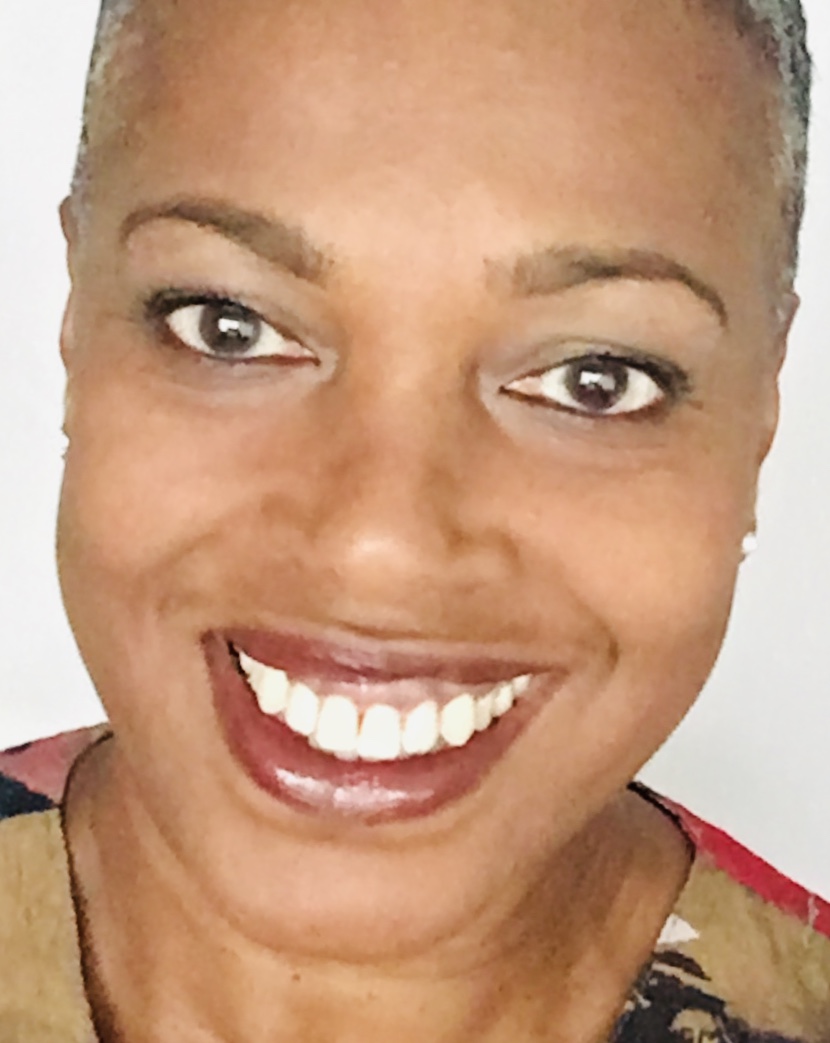 July 4th 2020 is the proposed date for the re-opening of hair salons, barbers and tattoo parlours. Many of us are jumping up and down in anticipation of the moment when we can ditch the Color Wow, shelve the detangling comb and close our eyes to relax under the feel of expert hands on our heads, after more than three months of DIY.

This time your stylist won't berate you for neglecting your ends or forgoing your trim. In fact, many salons already have waiting lists in place, with clients having pre-paid and pre-booked to be first in line as their doors open.
However, the look and feel of that treasured experience will be somewhat altered. There will be, in the face of COVID-19, changes in the buzzing, carefree community vibe that black salons are particularly known and loved for… But one thing lost (at least for now), is another thing gained. As a result of the social distancing measures that are required to help prevent the spread of the virus, appointments will no doubt be kept timely and many of you will now have your stylist's undivided attention for the duration of your service.
WHAT TO EXPECT?
So, what should you, the client, expect from your salon and stylist to ensure your comfort and safety when resuming this valuable act of self-care?
The National Hair and Beauty Federation have issued a series of guidelines which include, but are not limited to, the following. Familiarising yourself with them should help you to feel satisfied that you are in good hands and your health is not put at risk.
---
• By appointment only – pre-booked appointments will be necessary. This reduces the time you spend in the salon, assists in the planning of the working day, prevents overcrowding and allows for social distancing. It will also provide time between each client to ensure that all tools and the working areas are made clean for the next person in the chair.

• Self screen – If you feel unwell or have been exposed to anyone with symptoms of the virus, then you should call the salon to cancel your appointment and rearrange after 14 days or when you feel better. You should not be charged for this provision.

• Leave others at home – Kids, spouses, and friends were welcome back in the old normal, but unexpected guests make maintaining safety measures more difficult now.

• You may be asked to arrive with pre-washed hair – Guidelines suggest that where possible, clients should arrive at the salon with pre-washed hair. This is often not possible with afro hair, because of the nature of many of the services carried out. Therefore, you should be offered a short phone or online consultation before your visit, to advise you on what to expect and how to prepare.

• Arrive on time – for your appointment, as it has been advised that clients should no longer be kept waiting in the reception area. If you are early, then it's best to wait outside. You should wear a mask and be given an opportunity to wash your hands immediately upon arrival. You should be given clear instructions on how or where to safely store your personal belongings before being guided through the workspace.

---
WHILE YOU'RE AT THE SALON
• No more magazines (or drinks) – It has been advised that magazines and refreshments are no longer made available in-house. A water cooler with disposable cups may be available. If not on particularly long visits, you may be allowed to bring your own drink such as bottled water or tea and coffee in covered disposable cups to be taken with you when you leave.

• Sanitise and/or wash your hands – hand sanitiser should be available at every surface that you are likely to touch and including in the bathroom, where disposable hand towels should be in place and discarded in a covered bin. Taps and door handles should also be wiped clean by staff between uses.

• Wear a mask or face covering – to keep your mouth and nose covered.

• Cover up – your clothing is to be covered with a freshly laundered or disposable gown and towel before being seated at a styling station which should be positioned two meters apart from other clients and stylists.

• Give an accurate history of your home care – It is important that you tell your stylist your haircare regime during lockdown, so that your service can be tailored to meet your needs, particularly if you have used chemicals such as colour or relaxer that may affect the condition of your hair or the conduct of the service you are booking in for.

• Get off that phone! – Use of a mobile phone should be avoided by both client and stylist whilst in contact with each other.

• Where possible payment should be cashless. If you do bring cash, then you must try to hand over the exact amount to minimise the exchange.
---
WHAT YOUR STYLIST SHOULD BE DOING
While you are with your stylist, your conversations should be conducted facing the mirror, with the stylist standing behind you to limit airborne transmission of the virus. Throughout your visit, your stylist should be wearing personal protective equipment (PPE), the minimum requirement being a mask, gloves and a disposable apron, which should all have been changed before your arrival.

Stylists should be able to demonstrate that all tools and equipment used during your service have been disinfected to a safe standard beforehand and should practice regular hand hygiene in your presence.

Most professional stylists will have completed an online certification in salon hygiene relating to COVID-19 before returning to work. If these certificates are not on display you can ask to see them (though at this stage it is not a compulsory requirement).

Your stylist and any staff members directly involved in your service should not be dealing with any other clients throughout that time. If, for any reason they do come into contact with anyone else or have reason to leave the room, then they should change into a new set of PPE before returning to you.

As you become familiar with the routine, subsequent visits will become easier, develop a more natural flow and once again become a pleasure to look forward to. We are all excited to welcome you again and will do our best to put you at ease and make your experience an enjoyable one.

This all sounds a little daunting but remember that your stylist will have your best interests at heart and as always will want to deliver their services at the highest standard possible.
*Please note that at this time it is inadvisable for stylists to work in client's homes because of the higher risks of transmission of the virus to both parties, as there is a lack of control of exposure. In this instance, salon insurances will not provide cover.
June Forbes is a freelance hairdresser, educator and industry consultant, with over three decades experience of working with an international clientele.
Instagram | @jforbes_hair