Black Beauty & Hair editor-in-chief Irene Shelley, reveals why she enjoys the ritual of buying her shea butter at the Afro Hair & Beauty Show LIVE exhibition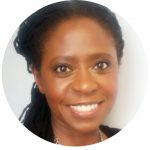 It's Afro Hair & Beauty time and even though it's always a hectic blur of selling magazines and meeting people and judging competitions, I always look for my favourite stand: Dicksons Natural Products. The brand sells Ghanaian hand-blended soaps and creams specially formulated for skin conditions like eczema or psoriasis, using natural ingredients like shea butter, lavender, rose, rosemary, moringa and almond. oil. But it's the shea butter that I come for. I buy loads of it during the summer months and use it as a moisturiser and and what I have left on my hands, I may run through my hair. My skin always looks nourished and hydrated.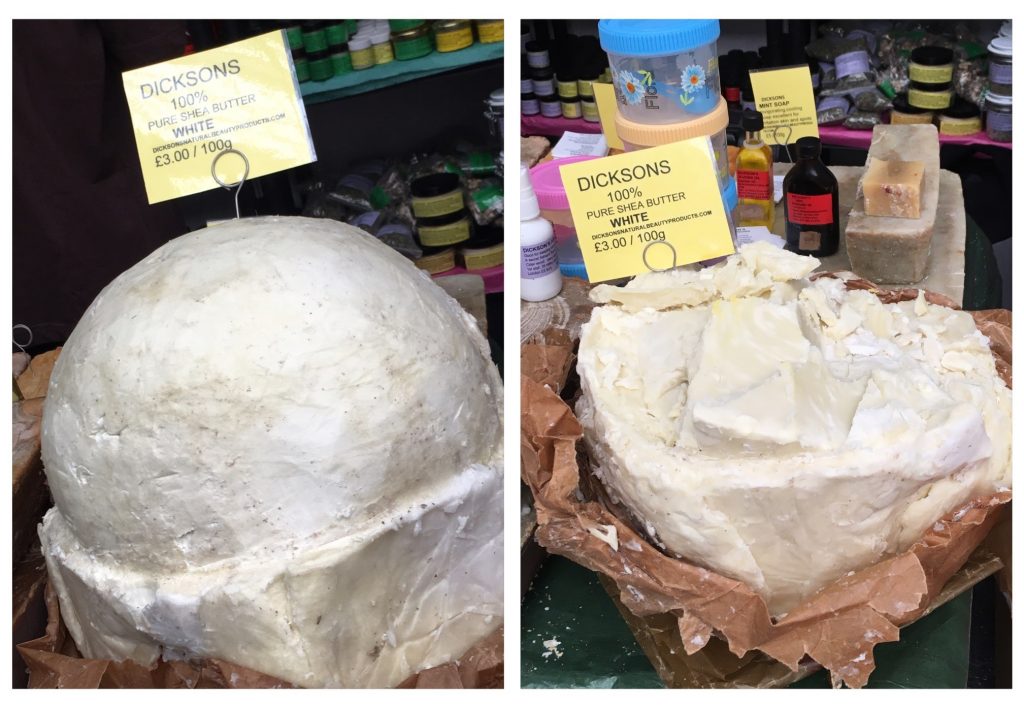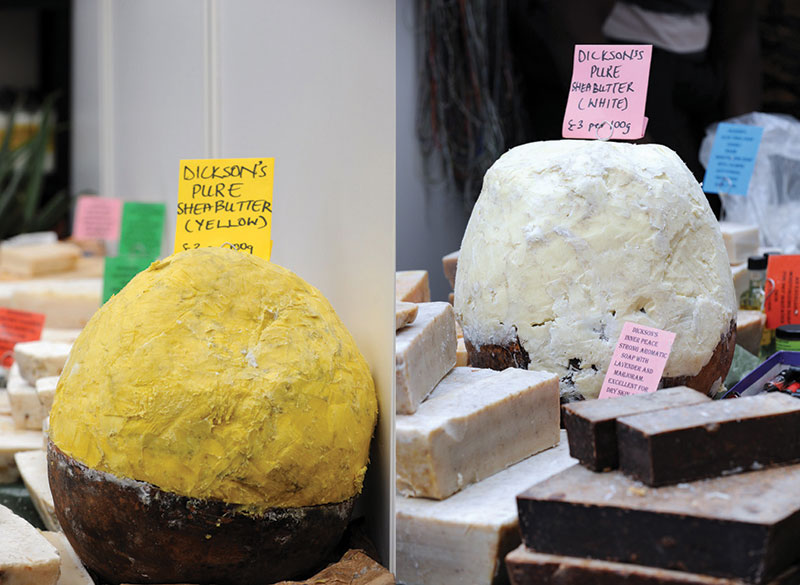 Dickson's is an Aladdin's cave of natural products. The table was groaning with slabs of soaps bottles of oils and and shea butter calabashes. I always head for what I call the 'shea butter mountains.' There's something about shea that captures the imagination, the way it looks like a cooking ingredient: shortbread dough or shortening or yummier still – ice cream. And I love how the sales assistants use a big knife to cut into it and then weigh out your slabs.
Shea butter benefits
Shea butter is a skin super-food that comes from the seeds of the fruit of the Shea (Karite) tree and that is naturally rich in vitamins A, E and F. It offers UV protection (it is SPF 6) and provides the skin with essential fatty acids and the nutrients necessary for collagen production.
Not only is shea butter moisturising – it's used to remedy dry skin and to help protect the skin's natural oils – it also reduces inflammation due to its cinnamic acid and other natural properties, making it beneficial to acne sufferers. Lastly, it aids in the skin's natural collagen production, containing oleic, stearic, palmitic, and linolenic acids that protect and nourish the skin to prevent drying. And if Dickson's skin is anything to by, it's excellent for skin smoothing and wrinkle reduction!
Shea butter on hair
Shea butter is used on hair but with caution and with a light hand as it's essentially a wax and will prevent moisture from penetrating your strands. The vitamins and minerals it contains are great for hair growth and bloggers attest to the fact that they've experienced hair growth while using shea butter in their hair regimen.
Many naturals have found that in order to use shea butter in their haircare regimen, they have to mix it with other oils and creams and then use it as a sealant. And while shea can soften and protect your hair by forming a barrier around it,  those very properties can work against it as people who use it on regular basis often complain they their hair is dry as the butter does a great job of keeping out moisture, which isn't great for the hair that needs to be hydrated on a regular basis.
I don't personally use much shea butter in my haircare routine as I have locs and I'm very careful about any potential for product build up. I'll occasionally use what's left on my hands after moisturising to smooth the perimeters and that's about it.   
So, this year my excitement was no different, only I overheard a conversation between one of the sales assistants and a prospective buyer that imparted information that I never knew before. For instance, did you know that shea butters can be made solely from male or female nuts and that each type has its own properties? Neither did I. I asked the company owner Dickson about the differences. He explained, 'The female nut gives a lighter blend, rubs in easily and is better for all over use, while the male shea is heavier in texture and slighty harder to work in.'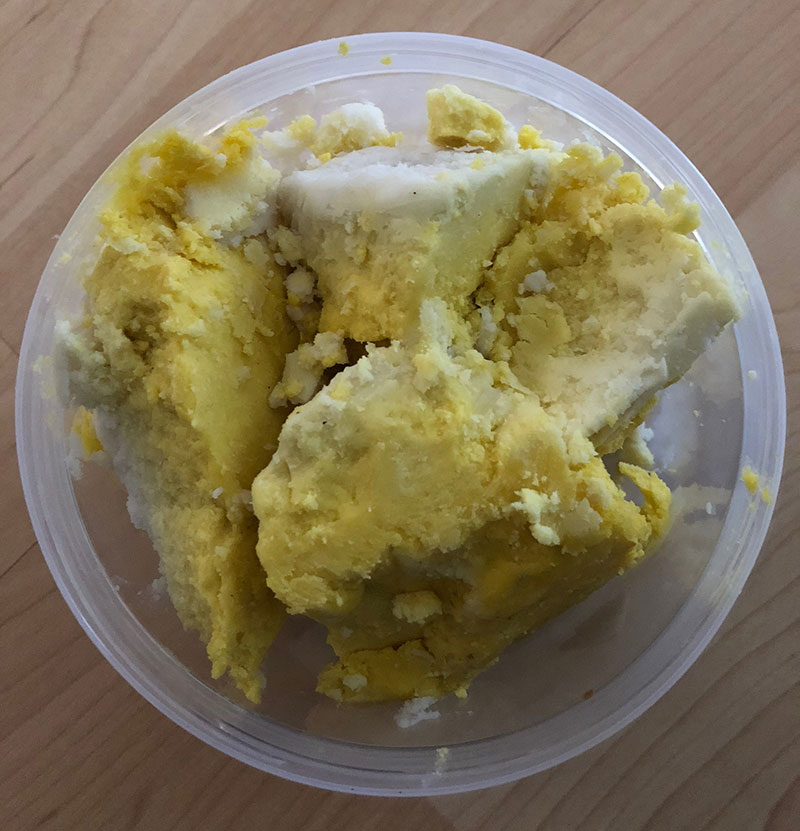 The calabash I brought from was a mixture of yellow and natural shea. 'They are not mixed together,' explains Dickson. The makers put the male one down first and then the female one on top. It gives you the best of both worlds.'
Are you a shea butter fan? What are your favourite oils or butters? We'd love to know…