Perfume has the ability to take you back to a moment in time. Here The Perfume Shop ambassador, AJ Odudu, reveals her top summer scents
The Perfume Shop's brand ambassador, AJ Odudu is helping spread that summer sunshine with her favourite scents now that summer's well and truly here! From Mugler, Marc Jacobs and Versace to Viktor & Rolf, there's something for everyone with AJ's top summer scents giving your perfume wardrobe the sunny glow-up it needs.
The Perfume Shop announced AJ as its very own celebrity brand ambassador earlier in April 2022. The partnership marked the start of a year-long celebration for the brand's 30th birthday which will see the star engage in a host of activities throughout the year.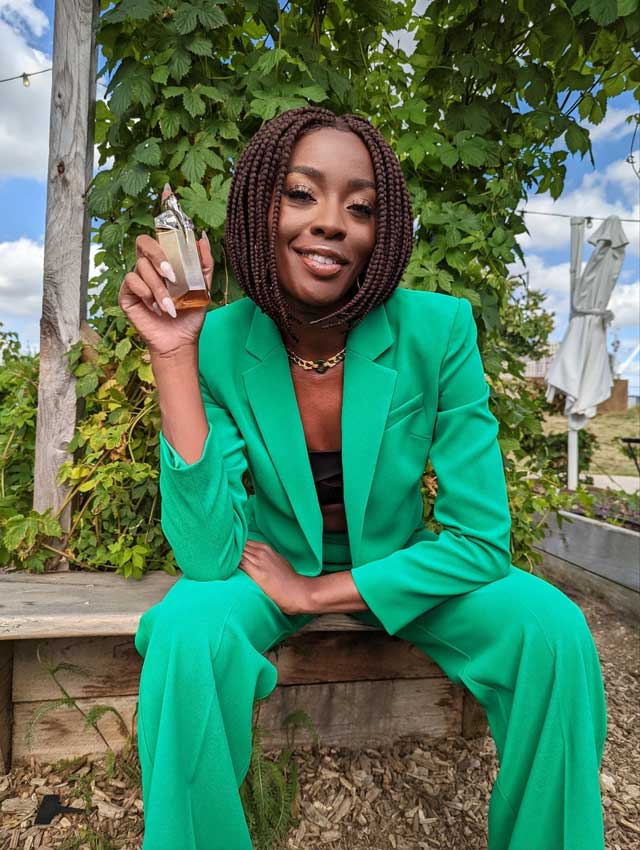 AJ commented; "What I love about perfume is its close connection to memory and that with a single spray, you can be transported back to a moment in time. Whether it's your favourite holiday destination, a summer romance or beach days with friends, I love fragrance's power to create lasting memories."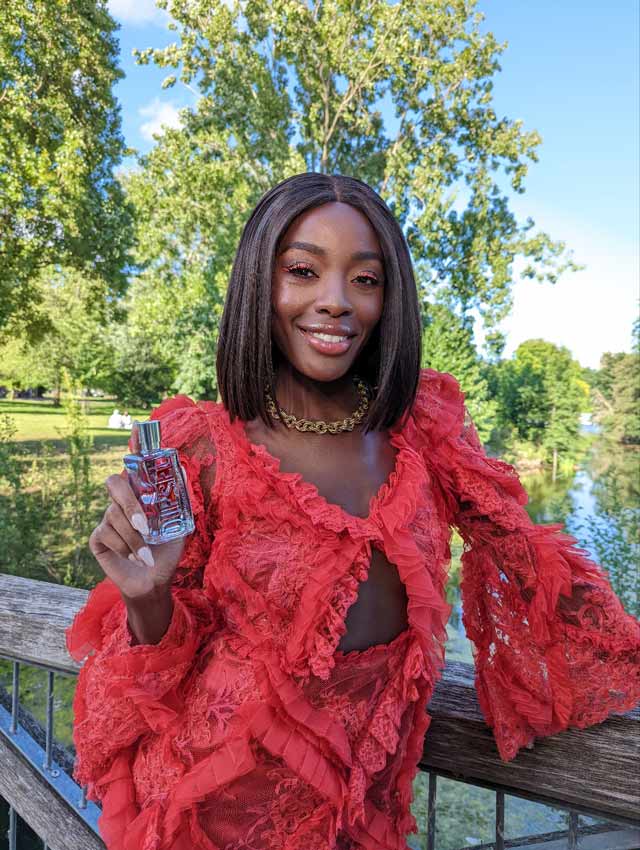 She continues, "I've chosen some favourite fragrances that are a mix of staples in my summer perfume collection and some seriously spritz-worthy new launches. I believe that the finishing touch to any outfit is that final spritz of perfume and that's why these are my hits of the season!"
AJ's Favourite Fragrances
To shop AJ's summer picks, visit The Perfume Shop
Viktor & Rolf Good Fortune EDP (£59/30ml)
Versace Dylan Turquoise (£48/30ml)
Marc Jacobs Daisy Ever So Fresh EDP (£56/30ml)
Valentino Born in Roma Donna Coral Fantasy EDP (£57/30ml)
Diesel D by Diesel EDT (£36/30ml)
Paco Rabanne Olympea Solar EDP (£56/30ml)
Estée Lauder Bronze Goddess EDP (£60/50ml)
Dolce&Gabbana Light Blue Italian Love EDT (£65/50ml)
✶ You may also like ✶