ALAMA is a culture-to-wear label created by a team of indigenous female artisans from Maasai tribe of Tanzania. They are united by a will to promote the legacy of the Maasai tribe of Tanzania through hand-crafted bead jewellery designed for women and men
In the traditional Maasai culture, the women are the ones in charge of the beading. The beaded jewellery pieces accompany the tribe through all stages of life. The colours and the structure of the jewellery can indicate someone's age, social status, marital status, gender and give insights on warrior-hood. In this context, the white beads stand for purity, the red ones symbolise bravery and strength, the blue ones are for energy and represent the sky, while the green beads stand for the land and symbolise health. Orange and yellow represent hospitality and black symbolises the people of the Maasai tribe.
[one_third]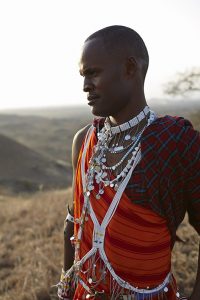 [/one_third][one_third][/one_third]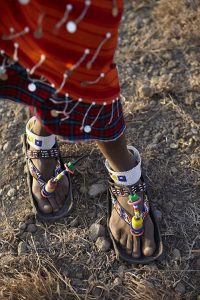 [one_third_last]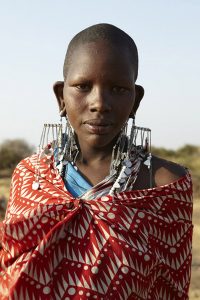 [/one_third_last]
Each piece is created with zero waste policy, locally sourced leather as well as recycled plastic and glass beads that the artisans purchase from local markets. The brand is created with respect to people, animals and the planet.
The jewellery collection is available online from the ALAMA Project, pieces start from £265.00 and 100% of all sales go directly to the ALAMA female artisans.
Maasai images by Sarah Staiger