Amanda Gorman was hashtag hair goals when she wore a bold Prada headband for the presidential inauguration. Find out how to get her look.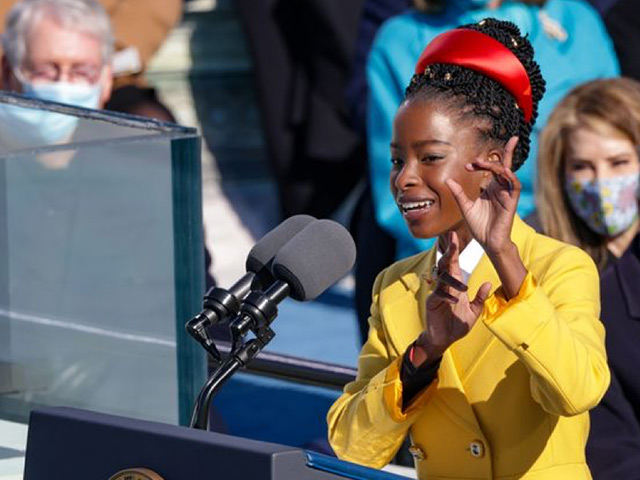 A young African American woman stepped onto the world stage looking every inch the superstar in a canary yellow coat and her natural hairstyle adorned with a bright red Prada headband. American poet and activist Amanda Gorman made history as the youngest poet ever to perform at a presidential inauguration. The 22-year-old poet delivered a powerful reading at the inauguration of Joe Biden and looked flawless doing it.
Inspiring in more ways than one, her look on this day got social media buzzing, alongside Michelle Obama's stunning monochrome look and Farrah Fawcett flicks. Amanda's twisted updo was set off with an eye-catching padded headband by Prada (£265). The must-have accessory was paired with a smart yellow coat, also by Prada. She was also spotted wearing a red jewelled face covering which made the matching combo a beautiful addition to her outfit. Amanda has shown us how accessorises are a great way to liven up your hairstyle, so here is a guide on how to achieve this look yourself.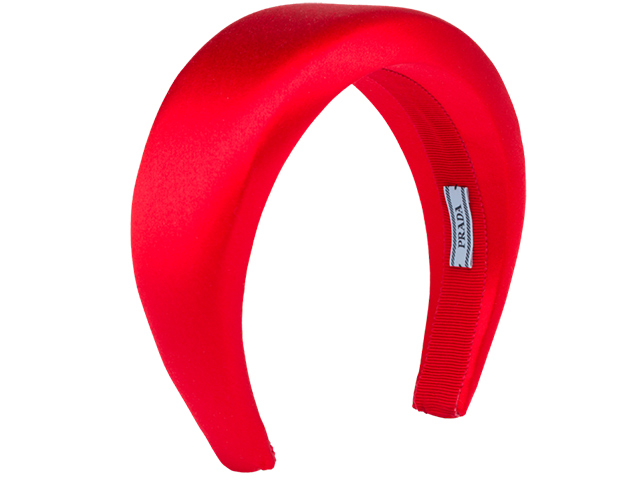 Get the look
What you will need: Gold hair cuffs and an oversized hairband
For Locs, Braids and Twists:
Step one: This look is easy to achieve with box braids, twists and locs by putting your hair into a high angled topknot bun and securing with your sturdiest hair tie .
Step 2: Next add a few cuff's around the front region of your hair so that they are perfectly aligned with your face.
Step 3: Finally, add your favourite headband accessory to complete the look and to spice it up place a few remaining cuffs within your bun for some added flare.
For Pixie Cuts, Buzzcuts and TWA's:
Step one: Begin with a smooth slicked back hairstyle if possible.
Step two: Then to let the accessories accentuate your facial features, place the headband in the front and centre of your hair and voila!
And for those who want a super quick and easy look, pre-installed headband wigs will come to the rescue as an instant way to achieve a similar look.
By Bene Kofie
---
Hair accessories…