Looks Like Me UK's latest shoot was inspired by Marvel's Black Panther film, and shows the future generation that there's a hero in us all
Looks Like Me talent & casting agency launched passion project 'Hero in us all' portraits of the future generation, paying homage to the characters in the Marvel Studio's Black Panther film. Selma Nicholls of LLM said who self-financed the shoot said, 'I am proud to use my creativity, passion, determination, platform and personal funds to represent the future generation of culture, pride & the hero in us all – let's continue to be the change we want to see".
'Hero in us all' was inspired by Marvel Studios' Black Panther film, alongside the culture, heritage and ancestral royal and regal legacy of African people. The project is both inspirational and aspirational, celebrating the characters within the film.
Looks Like Me talent and casting agency was set up to raise the profile of underrepresented groups. 'We launched illuminating black and minority ethnic children featured in advertising and fashion content, due to my daughter questioning her own identity at age three,' explains Selma.
Looks Like Me has many talented children on their books and felt it was imperative to showcase their talent, immersing themselves in the experience of being a hero that looks like them. 'Hero in us all' was a meaningful experience for everyone involved – from the production team, cast, families and beyond on a global level. Lupita Nyongo and Common reached out when they saw the images on social media.
The passion project has been exhibited at the BFI -British Film Institute on 9th February and BCA – Black Cultural Archive on 15th &16th February 2018.
[one_half padding="0 10px 0 0″]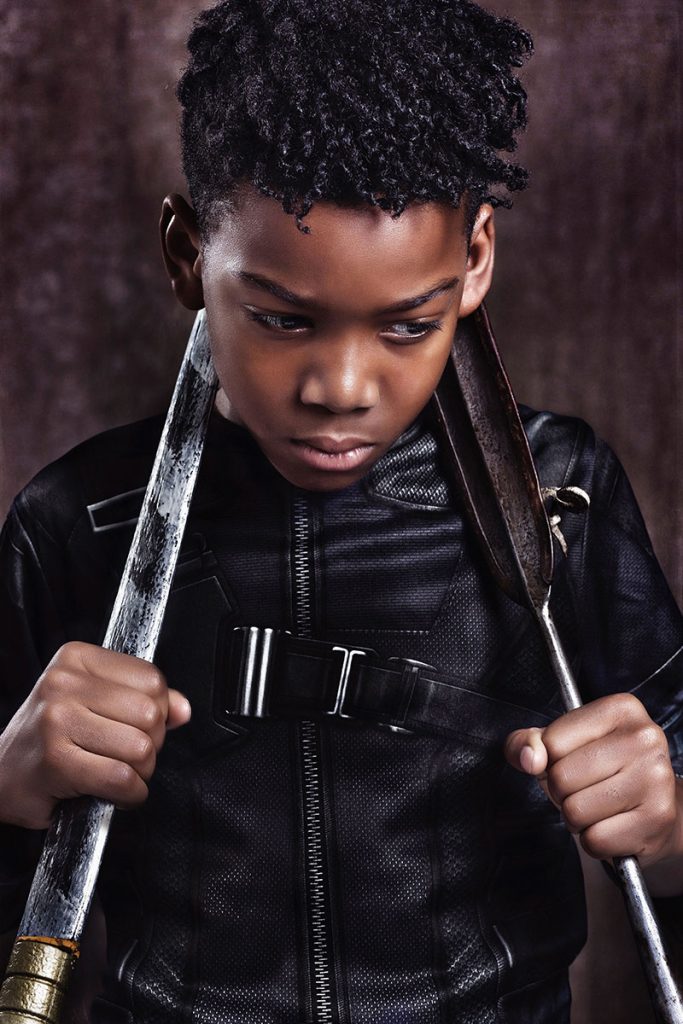 [/one_half][one_half_last padding="0 0px 0 0″]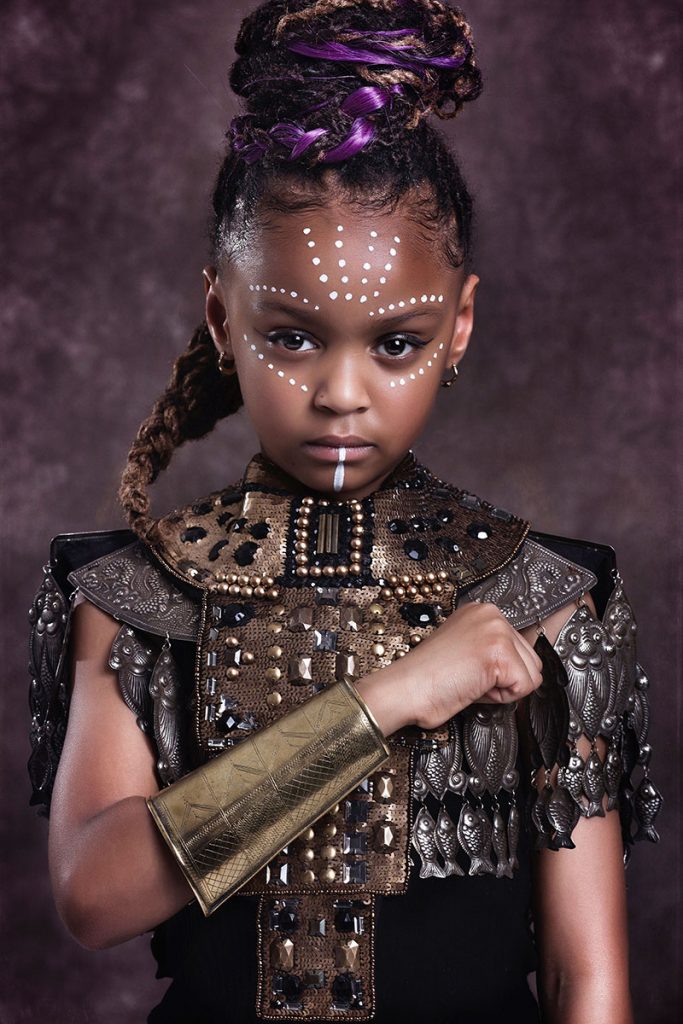 [/one_half_last]
[one_half padding="0 10px 0 0″]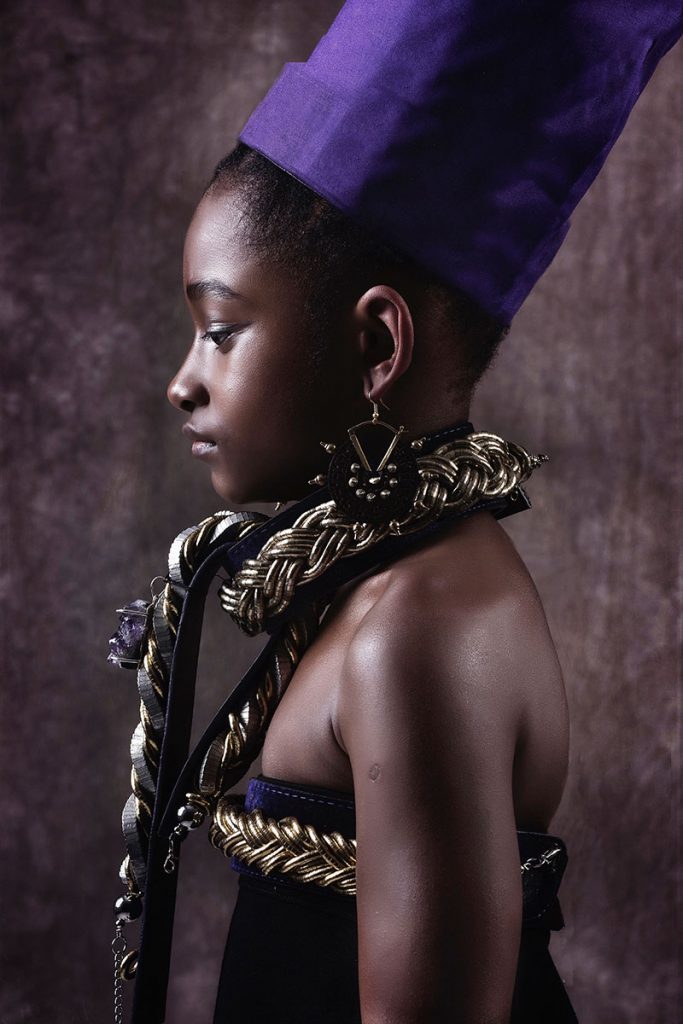 [/one_half][one_half_last padding="0 0px 0 0″]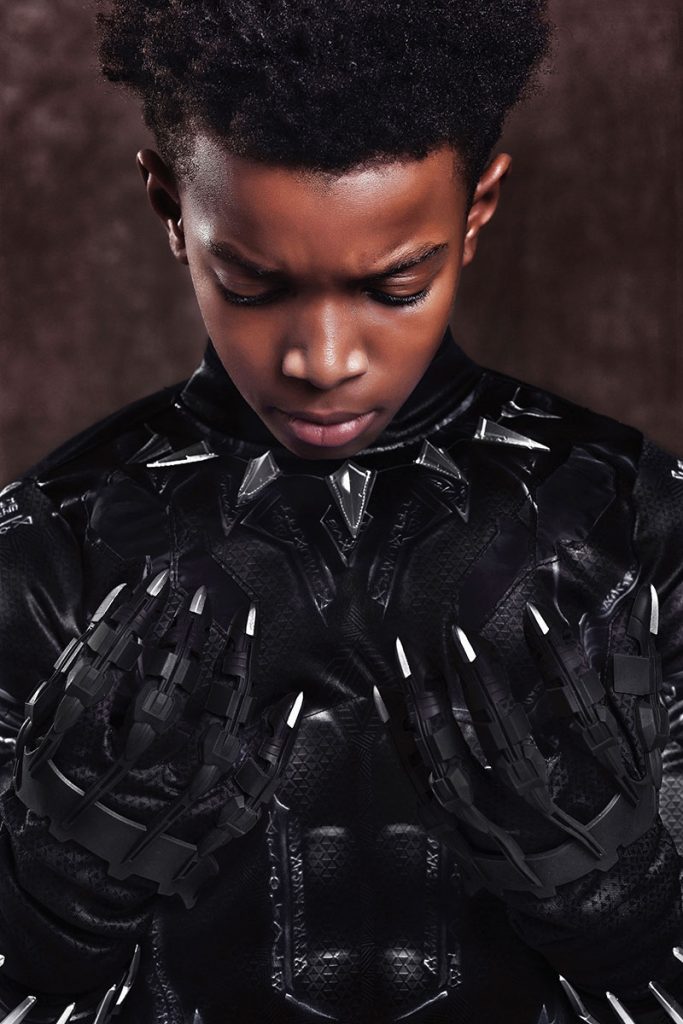 [/one_half_last]
[one_half padding="0 10px 0 0″]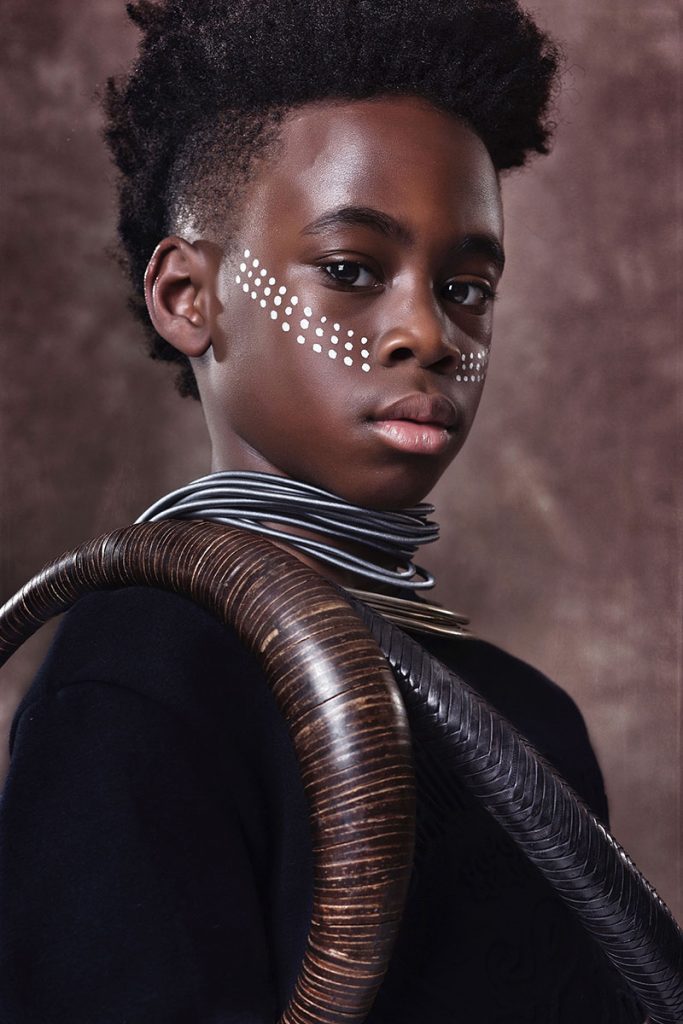 [/one_half][one_half_last padding="0 0px 0 0″]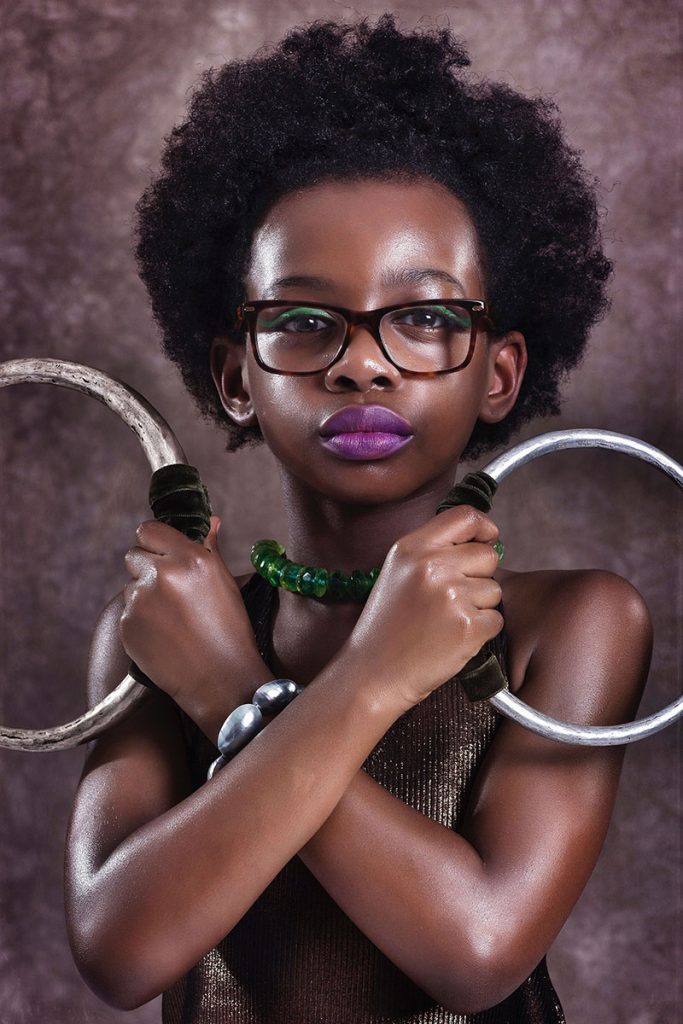 [/one_half_last]
Photographer @asiko_artist
Stylist @basmakhalifa
Talent @lookslikemeuk
Face art @nygloriousfacearts
Creative consultant @vinecreatives