Above: Joseline Hernadez. Hair styled by Hair by Ivy
BBH catches up with celebrity hair artist, Hair by Ivy, who went from homelessness to Hollywood, establishing herself as one of the hottest, emerging hairstylists in the hair industry
[one_sixth padding="0 10px 0 0″]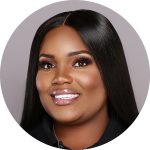 Hair by Ivy[/one_sixth][five_sixth_last padding="0 0px 0 0″]Have you always had an interest in hair?
I have always had an interest in hair, since age 12. I used to look at the hottest hairstyles in magazines, and put them on my wall. Hair was a creative way for me to express myself, and came so naturally to me–I knew I was born to do hair.
Describe your brand in three words.
Hair by Ivy is fashionable, stylish, and full of color.[/five_sixth_last]
How did you become homeless? Were you actually on the streets?
I became homeless when my mother kicked me out of her house because I got pregnant.
Homeless, then finding out you were pregnant, the bottom must have dropped out of your world?
Getting pregnant at a young age and having to go through it without the support of my mother was hard. I knew that I had to make a way to financially take care of my baby and myself. So I started doing hair by simply texting family and friends to support me and my business, and went from there. It was difficult at first, but I was determined. I would do hair in my hotel room, whatever I needed to do, to make ends meet. I worked day and night, and used Instagram and Google as options, passed out flyers at stores, and every weekend I was marketing myself. I wanted to bring awareness to myself and my brand.
What advice would you give to women who are facing a similar predicament?
I would tell them be determined and never give up! Write your goals and inspirations, and put a deadline by them – short term and long term goals. It is so important to plan things out to hold yourself accountable, and to stay inspired.
How did hair save you?
Doing hair helped me achieve financial stability –I am able to provide for my family. Hair is a lifestyle to me – I eat, sleep and breathe hair. I am blessed to be booked and busy!
How did you convince people that you could do this? Did you have to start from the bottom?
Being a hairstylist is like being a doctor and giving a prescription to a client. My clients trust my expertise, and they trust me to do my job and give them a flawless hair experience!
Do you have a salon? Where is it located?
Yes, I own my own hair suite, and it is located at: 7971 Riviera Blvd STE 335 Miramar, FL.
You also have a custom wig collection. What makes your wigs different to what is already out there?
Hair by Ivy Wigs are constructed with quality lace. A lot of construction goes into my wig units to offer the highest quality of the hair, and lace. The artistry and ventilation of my wigs are top of the line.
You now style hair for celebrities such as The Real Housewives of Atlanta's Marlo Hampton, Lil' Wayne's daughter and Growing Up Hip Hop Atlanta's Reginae Carter, Love & Hip Hop Atlanta's breakout star, Joseline Hernandez and more. How did you make the right connections?
Honestly, I have never sought out my celebrity clients. They just reach out to me, which I am so grateful for. I have been fortunate to have all of my celebrity clients to love my work, and I have been able to build organic relationships and friendships with them.
[one_half padding="0 5px 0 0″]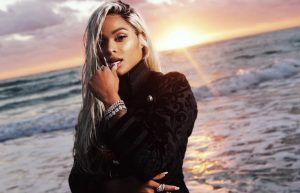 [/one_half][one_half_last padding="0 0px 0 0″]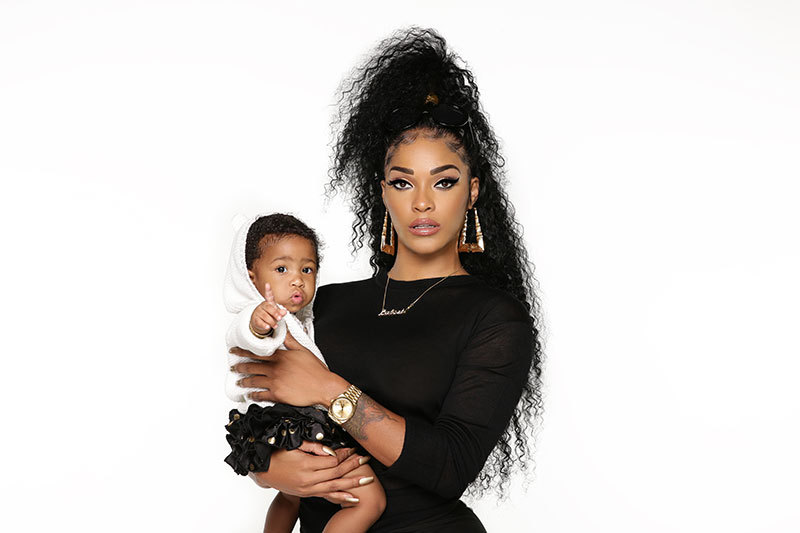 [/one_half_last]
Left: Joseline Hernandez from Love & Hip Hop Atlanta, right: Joseline and Bonnibella
Joseline Hernandez says you're the "baddest hairstylist out here," What kind of service do you offer?
I offer non invasive replacement hair services, such as lace frontals, lace closures, lace wigs, custom wig units, protective quick wigs, and sew ins. I am known for my cuts and wigs, that's definitely my specialty.
Are there any other celebrities that you'd like to work with?
I would absolutely love to work with Nicki Minaj, Cardi B., and Beyoncé.
What's your favourite hairstyle?
I definitely love blunt cut bobs because they are edgy, versatile, and can also be worn to any event.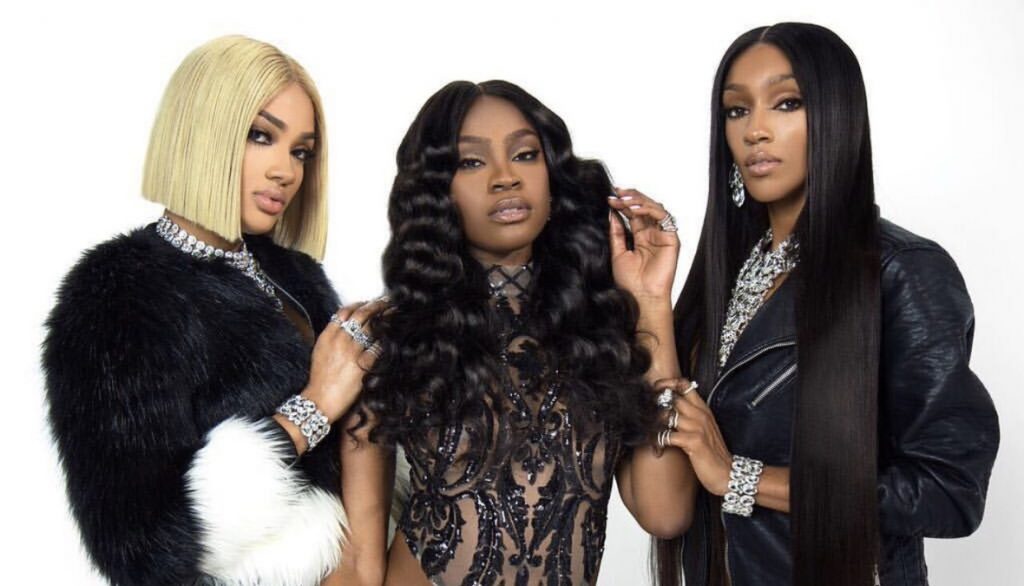 What's the Ivy League Academy Tour?
Ivy League Academy is a 6-8 hour seminar where I teach students how to start their business, personal and business credit, which are two important aspects for me in my business because I needed to use my credit to get funding for my hair suite. I love it because I get to educate my students on everything from how to talk to hair vendors, and the foundation to protecting a client's hair and skin. I love teaching, it's so empowering to me to be able to help them take their career to the next level.
What do you think about the natural hair movement?
I think it's great! More women are transitioning from relaxed tresses back to their natural texture. I love wig installs because it's a great protective style while someone is transitioning to natural– I am all for team natural!
What three tips would you give women to get that celebrity look?
My three tips would be:
• Invest in quality extensions
• Find the perfect hairstylist that can properly do all techniques
• Live life and have fun with your hair– switch it up and maintain your hair.
Where can we find you?
My website is: www.ivywigco.com and my Instagram is: @ _hairbyivy