Actress Danielle Brooks has launched her own plus-size collection
It's refreshing to see a celebrity and fashion label collab for plus size women. Orange is the New Black star Danielle Brooks has designed clothes for a new collection for plus-size clothing brand Universal Standard. She shared a photo of herself on the 'Gram, effortlessly posing in a piece from her Tria Collection and rocking a gorgeous afro.
[one_third padding="0 0px 0 0px"]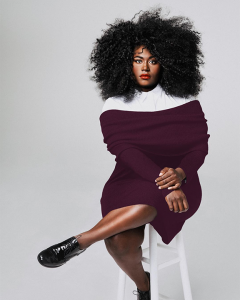 [/one_third][one_third padding="0 0px 0 0px"]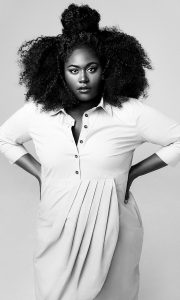 [/one_third][one_third_last padding="0 0px 0 0px"]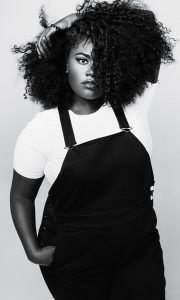 [/one_third_last]
From left to right: The Dani Sweater Dress, The Danielle Shirt Dress and The Brooks Overalls
Universal Standard sizes range from 10 to 28 (US) and the three-piece Tria collection is available now and comprises of a sweater dress, a shirt dress and overalls. Their work with Brooks is the second collaboration in their ongoing Tria series which prompts women to design three pieces that they always wished they had in their closet but could never find.
"We worked closely with Danielle Brooks to design the three pieces in the collection, which reflect both our established downtown, yet classic, aesthetic, and Danielle's strong personal style. The Orange is the New Black star is an outspoken advocate for plus size women, and consistently pushes for better representation for the 67% in mainstream media.'