Fashion label Ferdosia took part in last year's Gambia Fashion Weekend. We ended up using her easy, breezy clothes from the Diamond collection for the Fashion4Africa/Black Beauty & Hair fashion shoot
We spoke to designer Ferdos Suleiman about her emerging fashion label Ferdosia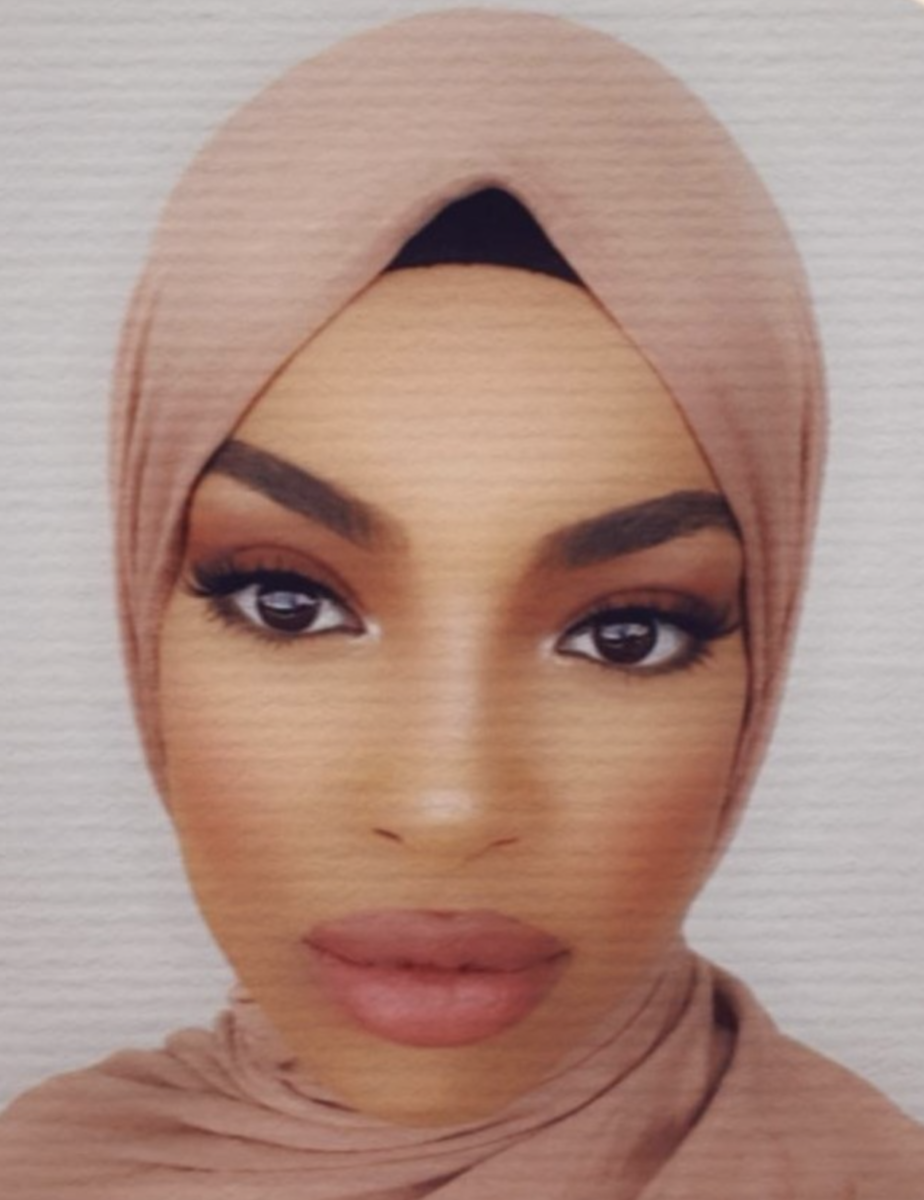 Ferdosia? That's an unusual name.
We as Muslims believe that Allah has created many levels of paradise, no one knows how many. The name of the highest level of paradise is Ferdos, which is my name.
Where are you from?
I'm originally from Eritrea and moved to Sweden when I was two. I grew up in Sweden, then moved to London when I was 20.
How did you find London?
Even though London is multi-cultural, I found it different. No one in London is from London, and while it was good to get away from where you are a minority, I was still struggling with low confidence and self-esteem issues that I had in Sweden. I had grown up in Sweden desperately wishing to be like everyone else. I wanted straight hair. I felt like my black was wrong and never good enough, especially my afro. (I had my first relaxer when I was 11 or 12). I tried desperately to fit in, even in London. It took me a long time to find and eventually love myself.
Have you always been into clothes?
I've always been artistic, although I studied finance at university. My dad is a tailor, so I've always been into clothes. I'm obsessed.
When did you start wearing the scarf?
About nine years ago. I started wearing it for religious reasons, understanding the wisdom behind it, but also as a political statement: I am not like you nor do I, any longer, aspire to be.
When I started wearing the scarf, I was in my 'all black everything' phase. My dad was horrified and was urging me to get back to myself and wear more colour, prints, frills – anything. After two years of wearing black, I decided that I still wanted to be modest but also cool, edgy yet elegant at the same time.
I couldn't find those clothes in the market at the time, so that's when I started making them myself.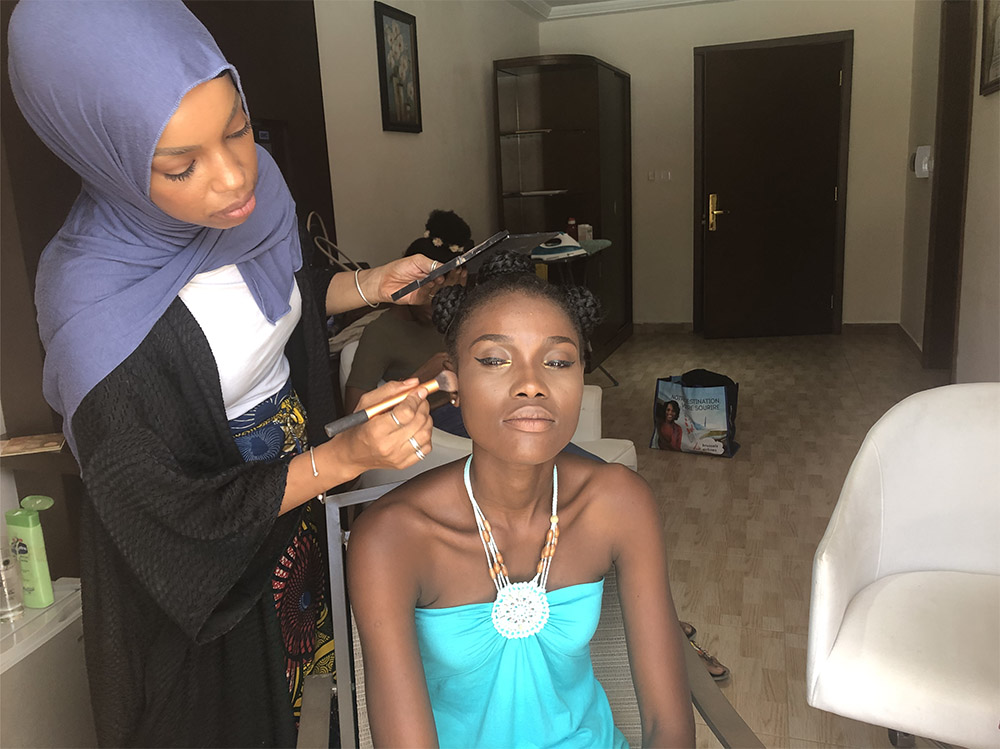 Ferdosia makes up one of the models for the Fashion4Africa fashion shoot
Which three words sum up your label?
Modest. Elegant. Different…
Can modest fashion be sexy?
Yes, because women are sexy. Full stop. Sexy is in the eye of the beholder. Even a fully covered woman with just her eyes visible can be mesmerising. However, the whole point of modest wear is to dampen that, and in my view without silencing the wearer but rather empowering them and increasing their confidence in choosing to hide their sexy/sexiest. So, although modest wear can be sexy, in my opinion it can never be overtly sexy in the same way as non-modest wear is. The sexy element will be in it being demure and leaving most of you to the imagination.
Are you a full-time fashion designer?
I actually fit in fashion in my spare time. I'm a mum of three small girls. I work for a medical company as a product technician for people with diabetes in the Nordic market.
Where do you retail your clothes?
I sell my clothes via word of mouth and make all the pieces myself – every piece is a one-off.
I struggle with prices – they're kept deliberately low for the Gambian market. A typical dress costs about £30 but people still don't want to pay that and always want discounts. If I sold abroad, I would be charging a minimum of £50. Gambia is a very small market. I should be looking at Senegal, Ghana and Nigeria to really grow my brand.
I also sell via Instagram and reach out to any and everyone who wants my clothes.
What advice would you give people who want to set up their own business?
It's all trial and error. Just do it and believe in yourself. Do the work, nothing comes for nothing.
What's your favourite look?
I love layering – a beautiful kimono, thrown over trousers and a nice shirt, or over a skirt, top or dress. The different elements and layers make it more eye-catching.
Do you feel restricted by just designing modest clothes?
No, it's more comfortable – it feels more comfortable to me and in line with my religious beliefs. I want to leave behind a legacy that is pleasing to Allah. Ferdosia is a brand that makes modest-ish clothes that everyone can wear. You don't have to wear next to nothing to be considered sexy, in my opinion modesty is so much cooler.
Where can we find you?
Instagram @ferdosia
Photography by Femelle Studios assisted by Ali Faye Photography and Fyne Media
Clothes by Ferdosia, Gambia
Jewellery, models' own
Make-up by Ferdos Sueliman using Emouge Custom Blending
Models: Haddy Lowe, Fatou Sanneh and Emma Gomes
Concept by Fashion4Africa
Black Beauty & Hair flew out with The Gambia Experience and stayed at The Metzy Residence Hotel.
Transport courtesy of West African Tours
Locations: The Metzy Residence Hotel /
Soloman Beach, Palma Rima / Bakou