Leading Afro-Caribbean braider Braid by Fels, gives her top tips and product recommendations for braid care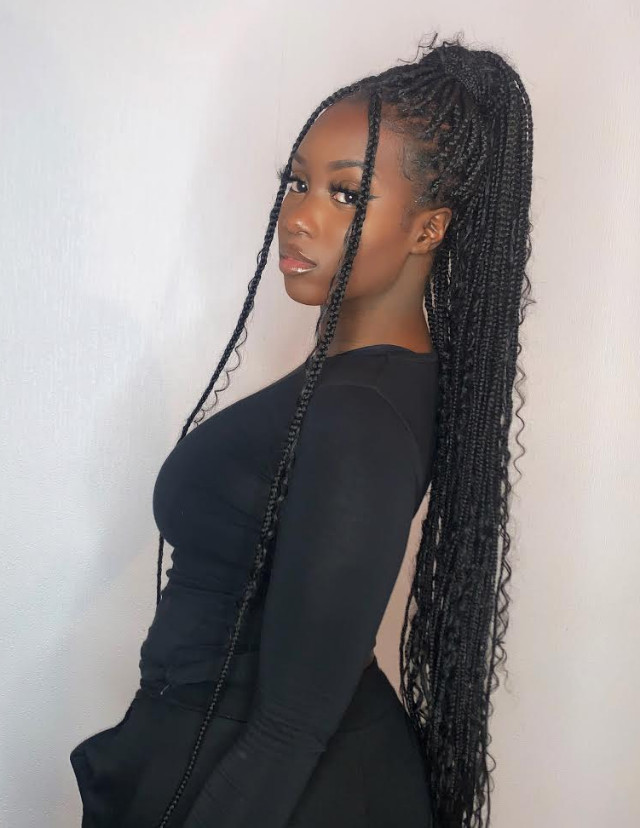 Braids by Fels is one of London's leading hair experts specialising in braiding Afro-Caribbean hair. Founder Felicia Annang is self-taught with over 12 years experience, servicing the needs of her clients and leaving them looking and feeling fabulous. Throughout lockdown Felicia has been filming braiding tutorials (with over 50,00 views) on herself for others to learn and is excited to get back to business.
With a clientele built from word of mouth and customer recommendations, Braids by Fels is always fully booked, with monthly appointments filling out in only 15 minutes! Braids by Fels is also known for specialising in all hair types, but has left her mark in the industry for her quick hands-on braids and twists.
Felicia has collaborated with a long list of well known talent, including: Estare Live, Uche Natori, Nellie Robert, Lalarae and Olympic medalist Desiree Henry. Felicia has a creative mind and is able to style and create braided looks for shoots, premieres and campaigns. The Braid by Fels menu includes regulars such as Box, Crochet and Goddess braids but she also offers trending techniques such as Pop Smoke, Lemonade, Feed-in and Fulani braids.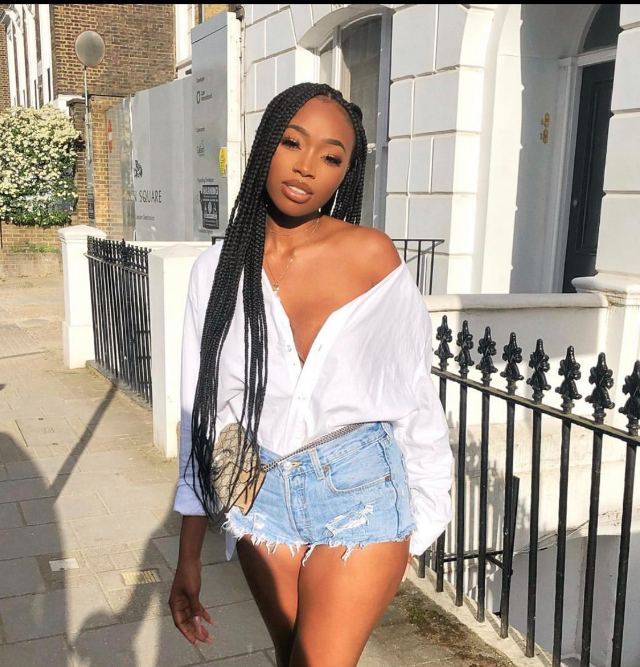 Black Beauty & Hair caught up with Felica from Braid by Fels just before salons opened for business.
Are you looking forward to starting work?
I'm looking forward to braiding again after a long three months of lockdown. I've missed my clients so much and cannot wait to see them again. Especially because I have discovered so many new braiding styles which I am excited to release and try on them
What did you miss most about braiding?
I miss being able to see the satisfaction on my clients' faces when I've completed their hair. I also miss the talks, the laughs, meeting new people and the rapport being built between myself and my new clients.
How did you occupy yourself whilst in lockdown?
I created a YouTube channel in 2019 and uploaded one video. I abandoned the channel and focused more on doing hair. However lockdown allowed me to explore that area again and gave me the opportunity to be more creative. I also challenged myself by filming myself doing my own braids on camera, editing the footage and uploading it. Overall I received positive responses with one video hitting over 50,000 views. I'm glad that I was able to keep myself busy and also provide content for my clients/followers on social media.
How are you going to keep clients safe?
To keep my clients safe, I completed the BARBICIDE® COVID-19 Certification program, which equips those in the hair and beauty industry with knowledge on keeping safe throughout their appointments. Also, I have COVID-19 Terms & Conditions on my booking site, so my clients can know what to expect before their appointments, which includes providing them with masks and a requirement to wash their hands before the appointment starts.
How can people book you?
Clients can book with me via my booking site. Alternatively Instagram has a 'book' button where it takes you directly to the site. On the booking site, clients can see my availability and price list as well my T&C's. My August slots go live 20th July, so make sure you keep an eye out.
Prepping your hair before braiding
● Clean your hair
Number one rule is to make sure your hair is clean! Wash your hair thoroughly and remove any lasting dirt or product build-up just before your braiding appointment. Braid partings are very visible, so by washing your hair just before it gets styled, it will make your hair look neater and long-term this will help with the maintenance of your braids.
● Moisturise
Our hair isn't made to be left dry and brittle, so it's important to always moisturise, particularly with styles like box braids and knotless braids. Feed-in braids are a bit different, I encourage my clients to only lightly moisturise their hair, as the edge control required for the style would interfere with the products – especially oils. When edge control is mixed with a product, it tends to turn white and begins flaking, which ruins the the look of the hairstyle.
If your hair does begin to get dry, you can keep your hair moisturised after the feed-in braids have been completed. With all other braid styles you can moisturise your hair as normal, but it's always best not to overdo it.
● Stretching your hair
I normally give my clients a two to three minute blow dry using a heat protector (which is always optional) to make sure their hair is properly stretched. If clients do not want to apply heat to their hair, I use a low heat method instead. The two best ways I would recommend stretching your hair without heat before an appointment is by doing a braid out or by using the banding method. You can find these easy steps on YouTube.
The best products to keep your braids fresh:
● Mousse – ORS Olive Oil Mousse or Mazuri Styling & Conditioning Hair Mousse. Use a durag or headscarf to tie down the braids then use a blow dryer, this flattens any stubborn stray hairs.
● Edge control – Red Gummy Wax. This will keep your edges looking neat and laid for a long period of time.
● Oil sheen – ORS Nourishing Sheen Spray. To keep your braids looking sleek and shiny, spray this sheen all over your hair.
● Hair bonnet – A nice silk hair bonnet keeps your edges protected and will have your braids lasting longer. Follow my Instagram page for updates on my hair bonnets which I'll be releasing at the end of the month for all different length styles.
● Instagram | @BraidsByFels
● Youtube | BraidsByFels