Cloud Nine Ambassador James Earnshaw created a modern take on natural curls for Fleur's BRIT Awards hair. His step by step guide shows you how:

[one_half padding="0 10px 0 0″]Step one: Establish which side of your hair you want sleek. Using the Cloud Nine Airshot hairdryer, smooth out the roots on one side of the hair, leaving the ends naturally curly.

Step two: Take small sections of hair vertically and using spray secure with clear elastics, keeping tension. It's important your sections are of the same size and styled far enough over that the remainder of the hair sits over the other side.

Step three: Saturate the hair down with mousse and leave in conditioner. With the Airshot, blast out the ends of the hair to loosen the curl. Keep the roots tight for contrasting volume.
Step four: Using the Cloud Nine Curling Wand, take small sections of hair and curl in alternate directions. Cool and hairspray.
Step five: Using a wide tooth comb and your hands, shake out the curls and backcomb the roots. Using a comb ensures you keep definition within the curl.
Step six: Embellish the elastics with your choice of hair rings and spritz with dry shampoo at the root for hold and texture.
[/one_half][one_half_last padding="0 0px 0 0″]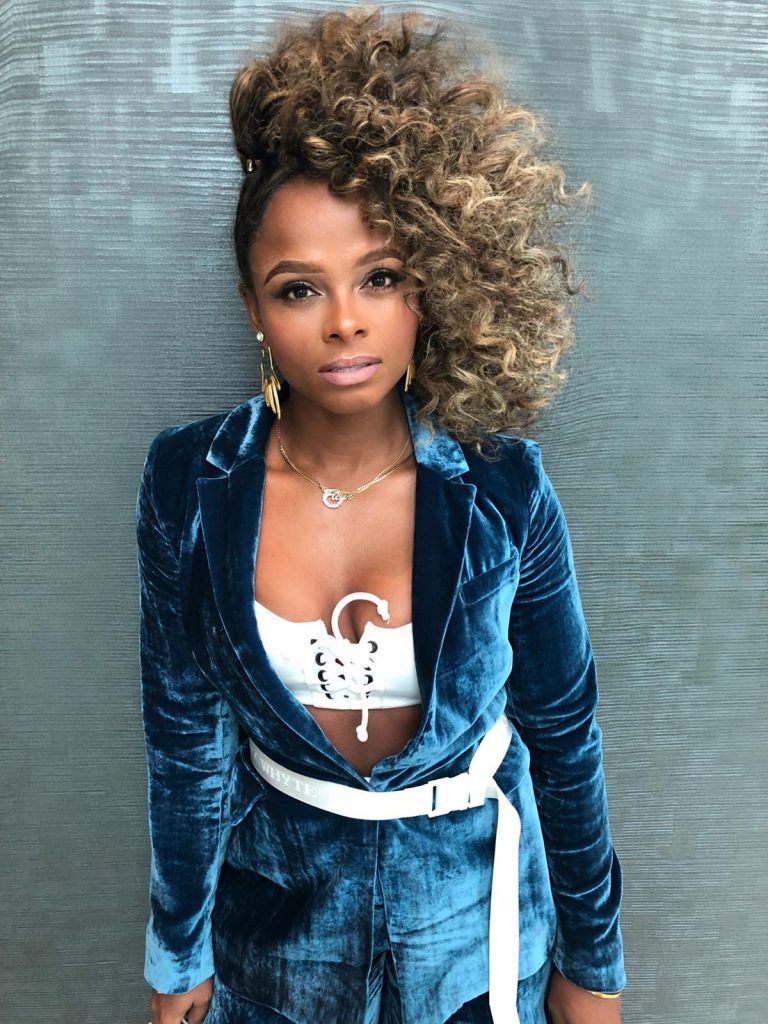 [/one_half_last]