Celebrity and film hairstylist Camille Friend has worked on set with many of Hollywood's best. Her latest project was department head hairstylist on the Black Panther movie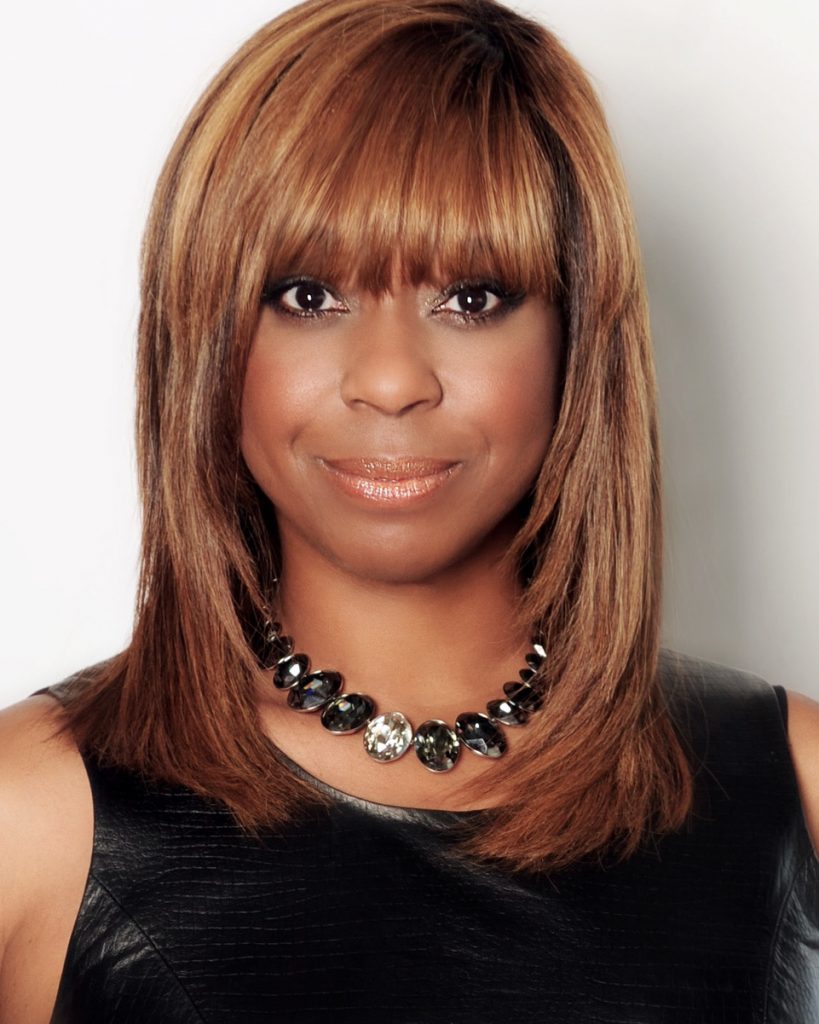 Your CV is impressive, you've worked with the industry's finest, how did you get started in your career as a film and television hairstylist?
I started out doing music videos in LA and working for hairstyling legend John Atchison. And then one day I got a phone call about helping out a friend on a movie. The movie was Thin Line between Love and Hate and the movie began as non-union and turned union at some point in production. My first television show was 3rd Rock from the Sun, I did that show for six years and then moved on to working in film.
You were the department head hairstylist for Marvel's upcoming film Black Panther. What did that involve?
Black Panther is the first black superhero movie from Marvel Studios. It's exciting to be able to develop characters for a black cast and set in Africa. I designed natural hairstyles based on present and future time periods. For instance, we explored tribal looks, modern hairstyling and also futuristic looks based on the Afro punk movement.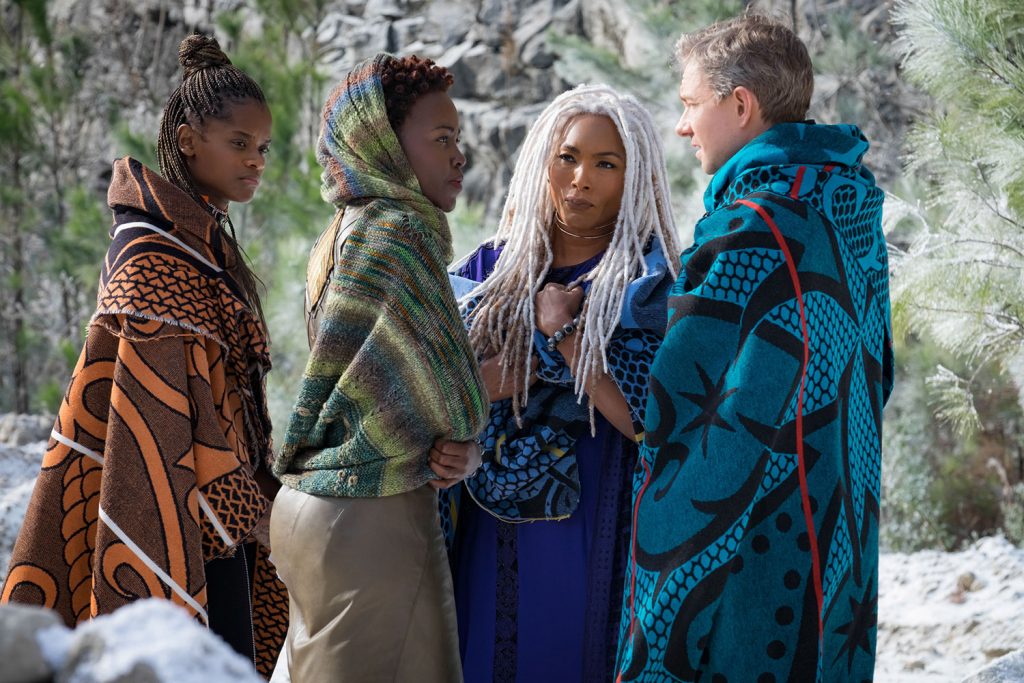 The Dora Milaje (Black Panther's royal guard) have shaved heads. It's a very strong look visually. It also helps that they are stunning women. Can any woman rock the bald look?
I think any black woman or woman in general can rock a bald head. Rocking a bald head is really about your confidence from the inside and it's a powerful statement, but I also think it is so progressive and freeing to women knowing that their hair does not define them.
Do celebrities have an input in how they look for a particular film? For instance Cameron Diaz didn't really shave her head in My Sister's Keeper, explaining she only had to be bald for one day.
Definitely our actors have an input on what their character looks like. We always have a consultation with our actors and also, we have meetings with the director to see what he has in mind for the character.
How did you choose the looks for the main characters in Black Panther?
When choosing looks for the characters in Black Panther they were based on what tribe they were in and what sort of position they held in the ranking of the family. Also, I consulted with costume designer Ruth Carter on what she had designed for each character to wear.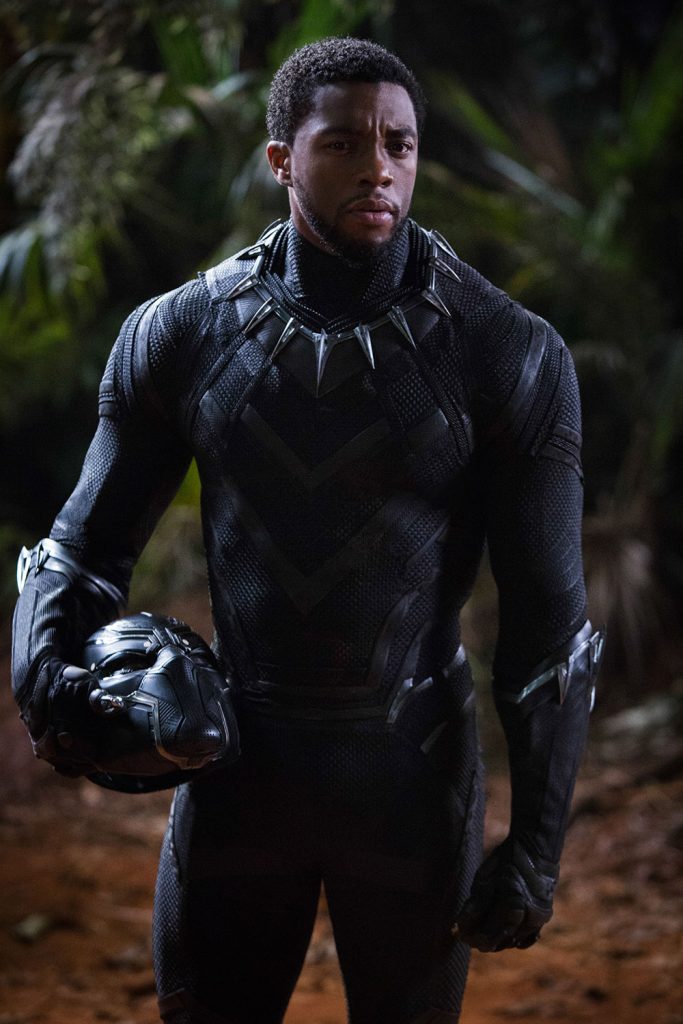 What's the best part of your job?
My favorite days are when we are establishing a character. What is establishing a character? It is the first day the actor comes to set in character, complete with hair, make-up and wardrobe. It's always exciting for me and I love to see the whole look come together.
What's the worst part of your job?
I think sometimes the hardest part of my job is managing people and personalities. You can be the most talented hairstylist, but have a bad attitude… and I don't want you to work on my team. You must have a good attitude and be a talented hairstylist. Hairstylists have to learn the "how to" of what I call "play well with others." Teamwork and being able to work and follow directions are very important.
You've worked on a variety of films, from Guardians of the Galaxy Vol. 2, The Hunger Games Mockingjay Pt. 1&2, Hateful 8 and The Help. How do you decide what hairstyles to use in a project?
When deciding what looks you're going to use in a movie it all starts with the script. Where does the movie take place? What is the character's economic, social or educational background? Those are things we consider when we start deciding on the hairstyles we'll use in a project.
Have you always wanted to be a hairdresser?
I feel like I was born a hairdresser. I come from a hairdressing family and it's something that I always wanted to do, there was never anything else I was interested in.
Do you still have a hair salon?
No, I don't own a salon anymore. I did start out in a salon and worked in salons for 20 years. But once my career really took off in the film industry, I had to make a choice and I chose to work in the film industry.
Do you also style celebrities for the red carpet?
Yes, I also do celebrities for red carpets. I love doing red carpet and collaborating with the client, wardrobe stylist and make-up artist to formulate and come up with an iconic look.
What makes a good red carpet style?
I love people on the red carpet who are willing to try different things and be innovative. I do enjoy creating different looks and coming up with ideas.
What are the top three qualities you need for your job?
Persistence, preparedness and a laser focused ambition.
Do you need a different skill set to work on films, compared to a salon?
Yes, you do need a different skill set to work on films, but you still use a lot of the same skills from a salon. The different skill set you need for films is having an extensive knowledge of wigs. Learning how to properly work with lace front wigs is very important because in movies you are creating characters and often times those characters are going to have to wear a wig. It is a very intricate skill and takes extra training to perfect which is why I started "Hairscholars", an educational seminar company, to teach hairstylists what we do in the film business and how we do it.
How easy is it for celebrities to maintain healthy hair?
I think sometimes it is difficult for actors to maintain healthy hair because you're subjecting it to a lot of heat for extended periods of time. It's really damaging to hair, so what I like to do is always implement a lot of conditioning and/or oil treatments to my clients' hair on a daily basis. When they leave the trailer at night I apply different conditioning treatments to properly maintain their hair.
What advice would you give to someone who wanted to be a film hairstylist?
The best advice I could give someone who wants to be in the film business is to learn your craft and know how to do many things. Know how to cut, how to style, how to barber, how to color, how to do extensions. Know all hair types. The main thing is to do it passionately from your heart, don't do it for the money. The money will always come if you do it with the right heart.
What's next for you?
Right now, I am working on a new X-Men movie called X-Men the New Mutants. It's a spin-off of the X-Men franchise. It has a younger cast and I have two wonderful women I'm working with, Maisie Williams from Game of Thrones and Anya Joy Taylor from the movie Split. I've enjoyed working on this movie.

Where can we find you?
Facebook @CamilleFriend
Instagram @Camille_Friend
Twitter @BlackEyeVenus
And look for classes and tutorials from my teaching company Hairscholars at hairscholars.com or on Facebook, Instagram, and Twitter: @Hairscholars
SaveSave