There is more to hair than washing, combing and cutting. It is an extraordinary fibre with a range of unexpected possibilities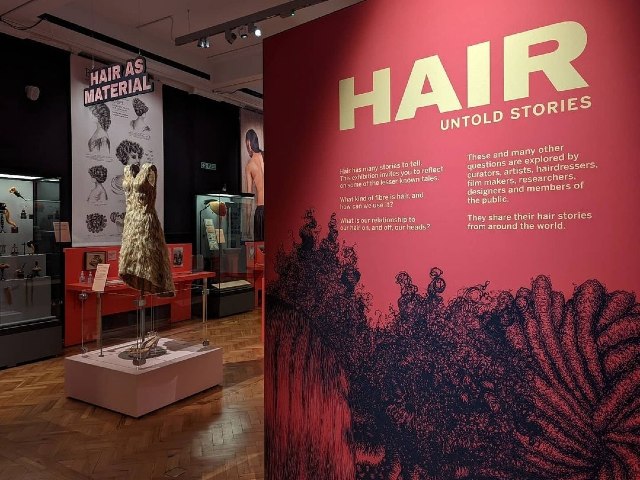 Hair: Untold Stories is an exhibition exploring our relationship with hair and how social expectations are rooted within this. This exhibit is held at the Horniman Museum & Gardens in south east London and will exhibit highlights and feature hair installations from Korantema Anyimadu (a cultural producer and curator) and the Migration Museum's Room to Breathe exhibition. With many stories weaved in, ranging from filmmakers, the global hair trade and hairdressers, this exhibition exudes substance and a different side of this story. As a special feature celebrity stylist, author and award-winning hairdresser Charlotte Mensah will be in conversation on the evening of March 26th with cultural producer Korantema Anyimadu, and there will also be an opportunity for a Q&A with the audience. Following the conversation, there will be a chance to view the Hair: Untold Stories exhibition.
The exhibition runs from now until 19th June 2022. Find out more at www.horniman.ac.uk/event/hair-untold-stories/.
✶ You may also like ✶