Tech entrepreneur Candy-Ellie Graham has launched Cultural Style Week, the first ever global event to encourage everyone to boldly embrace their cultural heritage through fashion, hair and beauty
From 21-27 May, Cultural Style Week aims to encourage and empower people of all backgrounds wherever they are in the world to celebrate their unique cultural heritage through fashion, hair and beauty by proudly showcasing their cultural style wherever they go.
The launch of this new global movement will take place in London, one of the most diverse cities in the world on 21 May coinciding with the United Nations World Day for Cultural Diversity for Dialogue and Development, a day which recognises the important contributions that different cultures make to global development and harmony.
Through sharing and celebrating what makes us all unique, Cultural Style Week aims to encourage fresh dialogue around cultural acceptance and create opportunities for us all to better understand and celebrate each other.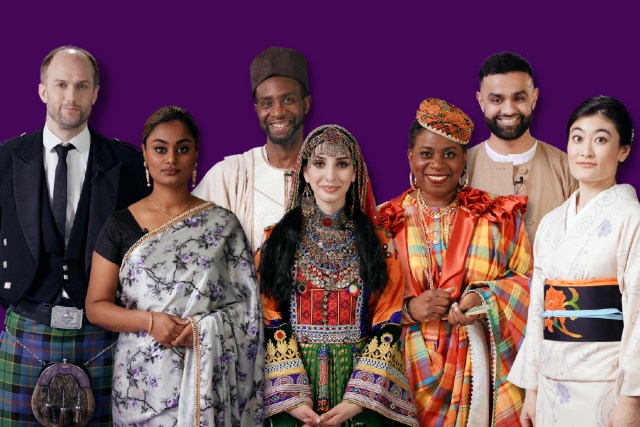 Cultural Style Week is the brainchild of tech entrepreneur Candy-Ellie Graham who founded the event with the goal of promoting cultural pride and expression, while also increasing opportunities for fashion, hair, and beauty service providers that serve diaspora communities around the world.
"I realized they wasn't one movement or event that gave an excuse to people to come together and celebrate their cultural heritage through fashion hair and beauty."
Candy-Ellie Graham, Cultural Style's Week founder
Inspirational people
As a precursor to the week, the 'My Cultural Style' video series features a diverse group of inspirational people from all walks of life talking about the beauty of their cultural heritage and why it's important to them. The video series educates viewers through a visual display and celebration of cultural beauty in the lead up to Cultural Style Week!
Jennifer Laurent-Smart, My Cultural Style participant and founder of Madras fashion brand Sakafet London said this of the event:
"I'm excited about the opportunity to be part of Cultural Style Week. It's a wonderful opportunity to promote inclusion and belonging by showcasing the diversity and cultural heritage of people who make up Great Britain. Diversity is the fabric that binds our communities together and it is often expressed in our traditional clothing. This initiative is about being proud of your heritage, celebrating diversity, and appreciating the best of each other's culture."

Jennifer Laurent-Smart, Sakafet London
Get involved
As a celebration of beauty, culture, and heritage, Cultural Style Week is an inclusive event for anyone who wants to take part. People can take part wherever they are in the world by proudly wearing their cultural styles across the week and sharing it online with the tag #culturalstyleweek
Through 21-27 May there will be online communications and virtual experiences that people can take part in. A wider festival of events will be introduced in 2023.
"If I was to sum up Cultural Style Week in 3 words, it would be "Unity, Inclusion and Celebration."
Candy-Ellie Graham

For more information, visit the website www.culturalstyleweek.com and connect with Cultural Style Week on Instagram @culturalstyleweek