Cultural tailors, afro hairdressers, and diverse beauty service providers are given new opportunities for business growth via rising fashion, hair and beauty platform stylzmag.com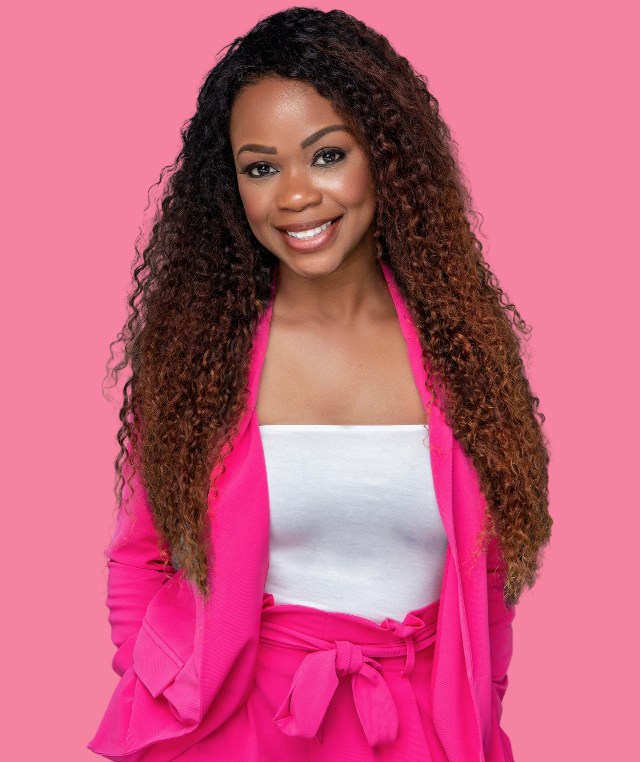 Black entrepreneurs are setting up businesses that use technology to connect service providers with clients. Think of Sharmadean Reid's beauty booking site BeautyStack, natural hair booking site Afrocks or make-up app That Red Lipstick. But one section that has been left out until now has been a space where local communities can easily connect with traditional service providers that can cater to their hair, skin, and cultural ideals of beauty.
Enter Nigerian-born mumpreneur Candy-Ellie Graham (top left) with her self-funded London-based startup StylzMag – a booking app that connects local grassroots businesses with clients and vice versa. Before she launched, the former marketing campaign manager and media content producer, did her research and sought the views of her local community to find out about the issues that service providers had in reaching new customers and the opportunities that a platform like hers would give them.
Candy explains "I went out into the community and spoke to local tailors, hairstylists and traditional beauty service providers such as henna artists and African head wrap (gele) tiers. Some of them spoke about losing foot traffic to the locations they worked in due to gentrification, and not knowing how to reach new customers. They were very excited about being included in StylzMag and the opportunities it could bring them."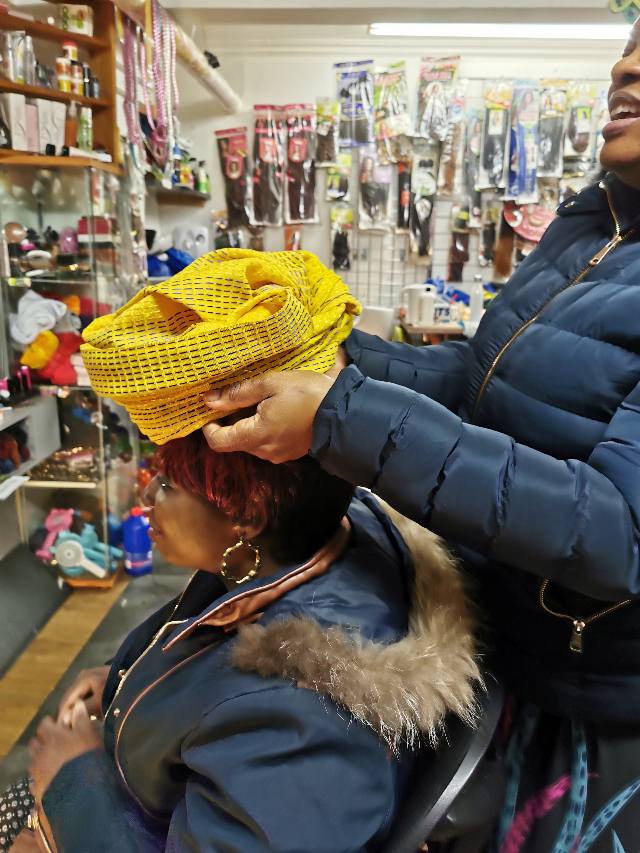 The platform is ideal for Hackney-based tailor Mussa Embalo (above right), who has extensive fashion design and tailoring experience but had struggled to promote his services due to his lack of web and marketing knowledge.
He had placed a small handwritten sign on the window of the store he worked from in the hope that it would garner enough attention via foot traffic. Now, after signing up to the directory, he expressed his relief and excitement about not having to worry about getting a website straight away or figuring out how to utilise social media for marketing. Mussa says, "I like this platform, it is a good idea and it looks nice too. It's easy to use. I am happy to be part of it and to hopefully get more customers."
The platform also allows for web-savvy service providers to expand their reach even further by joining the platform and integrating their existing booking system to their StylzMag profile.
Candy-Ellie Graham says, "Coming from a marketing background, I know it's good business sense to promote your services across as many platforms as possible. Ease of participation is a key part of the StylzMag user experience – so I wanted service providers to be able to continue to manage bookings from multiple sources (including StylzMag) from one place."
Instagram | @stylzmag.com_
Twitter | @StylzMag
---
More black tech…