Finding highly reviewed make-up artists and hairdressers that cater to black women is now possible, thanks to this new app
Generally it can be quite a challenge finding MUAs and hairdressers that specialise in black hair and make-up – much less stylists and beauticians at the last minute! Because of this, mumtrepreneur, wife and finance professional Temi Faturoti wanted to create a solution for this need, and in 2014, she decided to create her beauty app That Red Lipstick, which matches you with the right make-up artists and hairstylists in your local areas through a filter using your skin tone and hair type!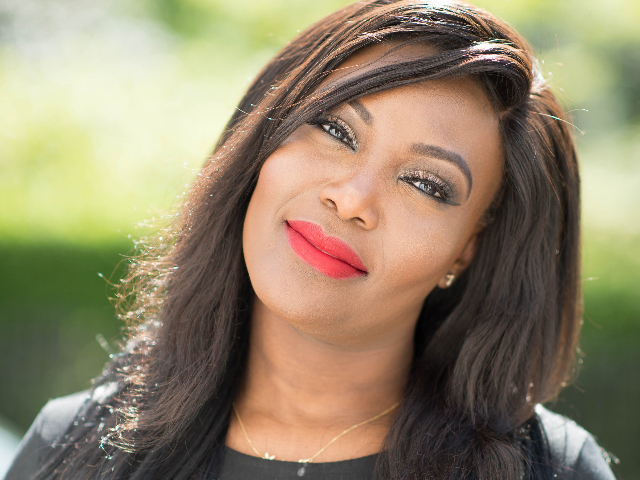 We caught up with Temi to find out how TRL plans to improve beauty and hair services for black women, why the 'one size fits all' attitude to beauty doesn't cut it for a black customer and where the name, 'That Red Lipstick' came from.
Where did the idea to create That Red Lipstick come from? How did it start?
In 2014 when I was heavily pregnant with my daughter and was invited to a wedding, I really wanted someone to do my hair and make-up. I started looking at Instagram for make-up artists, but I found the process of searching for make-up artists and messaging them tedious and unnecessarily long. My next thought why isn't there a platform that connects make-up artists and hairstylists with clients? I found some apps that did this, but as a black woman I was skeptical as to whether my skin tone and hair type would be catered for. So that is where the idea came from.
Why was it important to create an app like this?
It was important for me to create this app because I understand that one size does not fit all especially when it comes to beauty for black women.
As a black woman, I am hesitant to use apps with this kind of 'one size fits all' narrative such as Treatwell, because I know it is not true. I don't have the luxury of picking any makeup artist and getting my makeup done because from experience a lot of people do not understand that black people have different undertones. Being matched to the wrong foundation is the worst! I cannot walk into any hairdresser and get my hair done, because a lot people do not understand my 4C hair texture. Having a hairdresser that does not understand your hair type is a no-go! Black women have specific hair and beauty needs. The TRL app addresses this.
How does the app work?
It connects make-up artists and hairstylists to potential clients. The client can read reviews about the artist or stylists, look at their portfolio and then book the professional to come to wherever they are. The key is that it is created for women of colour. When you go on to the app, you select your skin tone and hair type, and the app matches you with artists and/or hairstylists with experience in these areas. You are able to book an experienced professional in less than 60 seconds. The TRL app is simple and easy to navigate.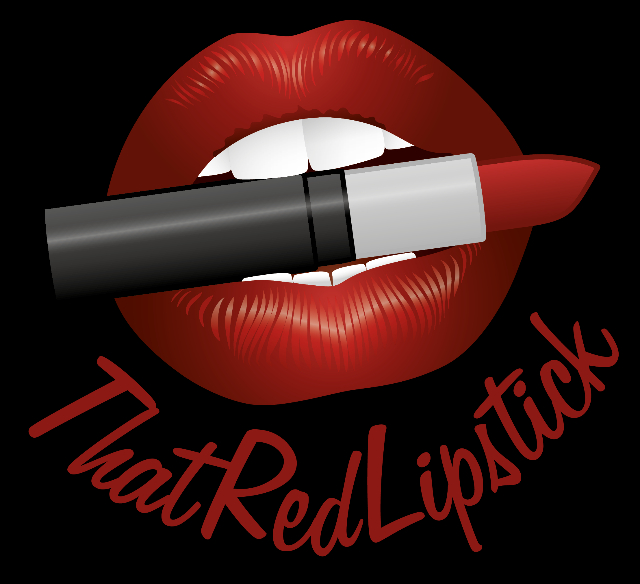 How did you come up with the name That Red Lipstick?
Growing up I had an insecurity about my dark skin and believed the negative and dangerous narrative that dark skinned girls like myself were limited in our make-up choices because we would look 'clown-ish.' I honestly believed that dark skinned girls shouldn't wear red lipstick and should stick to muted, neutral colours. It was linked to the ridiculous idea that dark skinned women are the least attractive and I needed to do what I could do to be seen as attractive.
One morning I thought, 'screw this, I will wear whatever lipstick I want.' It was so freeing! I tried on some red lipstick and I loved it. I loved the way I looked and felt wearing it. I felt empowered, elegant and like a girl boss. It opened the door for me to try on other bright lipsticks. So the name came to me that every woman, regardless of race and colour should have 'that red lipstick' in her make-up collection.
How will TRL improve the mobile beauty and hair services currently offered to black women?
TRL will standardise the makeup and hair beauty by giving you as a client the opportunity to leave honest reviews about the service you received. I believe that the standards within the industry will improve because of the TRL app. Also, it is all on one platform, you can review, book and pay for the artist or stylist on the app. You are able to message the artist/stylist and receive notifications when they are on their way. I mean, this app is awesome!
I tried on some red lipstick and I loved it. I loved the way I looked and felt wearing it. I felt empowered, elegant and like a girl boss.

Temi Faturoti
Why do you think that beauty services catered to black women have been limited in the past?
Beauty services catered to black women are limited because the creators are mostly people who do not understand that black women have specific hair and beauty needs. Black consumers are incredibly profitable (statistics have shown the power of the 'black-coin') but have been underestimated. If you as a founder do not understand the specific beauty concerns that we deal with, you cannot create a service for us because you will not get it.
Also, black women haven't really got on-board with beauty services available because a lot of us are more comfortable going to a make-up artist or hairstylist that has been recommended to us. Recommendations come from friends, family members or even social media. Ask yourself, when last did you go to a make-up artist or hairstylist that did not come with any recommendations? We are not about to take the risk with our skin and our hair. Current beauty services do not understand that. It is not as simple as throwing money at it to resolve it.
In your opinion, why are mobile hair and beauty services so popular nowadays?
It is popular because technology is a great solution for every day issues. It disrupts the norm and changes behaviour patterns you didn't even know existed. It provides a solution that is so simple and effective, to the point where you cannot imagine life without it. Think Uber. If Uber can work for taxis, why not apply it to hair and beauty.
However, like I mentioned before, mobile hair and beauty services are popular for other races, but I would say there is still a lot work that needs to be done for black women in that area.
What makes TRL stand out from other services like it?
The TRL app is created and designed for black women. Period! We get it because I created the app for me! I created the app so that it can add value to my life. If it is good for me (trust me, I am a tough customer!) then you can be sure that you can use the app and it will add value. 100%.
What does the future look like for That Red Lipstick?
We want to grow the number of people using the app regularly. Also we want to expand to other areas of beauty. I am so excited, I can't lie!
Anything else?
Download the app. You will not be disappointed.
Instagram | @That.Red.Lipstick
Website | www.thatredlipstick.com
---
More black tech…