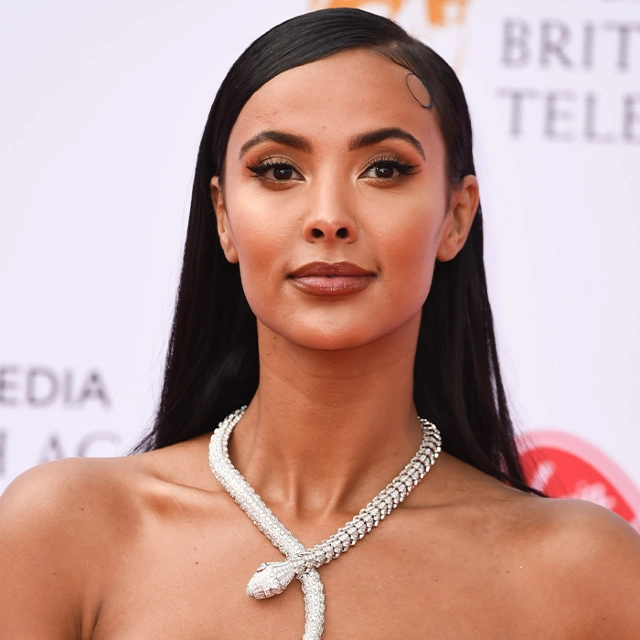 Celebrity hairdresser Jay Birmingham was tasked with glamming up Maya Jama and Alex Scott for the recent premiere of Black Panther 2. He talks us through how he created these stunning updos
Black Panther 2 was one of the most anticipated films last year and it didn't disappoint. Celebrity stylist Jay Birmingham shared his experience of styling the tresses of celebrities, Maya Jama and Alex Scott at the exclusive London premiere. He says, "Red carpet glam is one of my favourite aspects of working with celebrity clients and styling their hair. I love creating show stopping styles to complete their looks and seeing them rock the red carpet. This year I worked with Maya Jama and Alex Scott to get them red carpet ready for the 2022 Black Panther premiere."
Maya Jama
Maya wore a stunning floor length red gown with an eye catching design and a necklace that did all the talking to complete her red carpet look. With this in mind, I wanted to create a soft, sultry and understated sexy hair look for her to compliment this. The overall finish of her hair was undone and effortless which worked perfectly with her outfit to balance it out.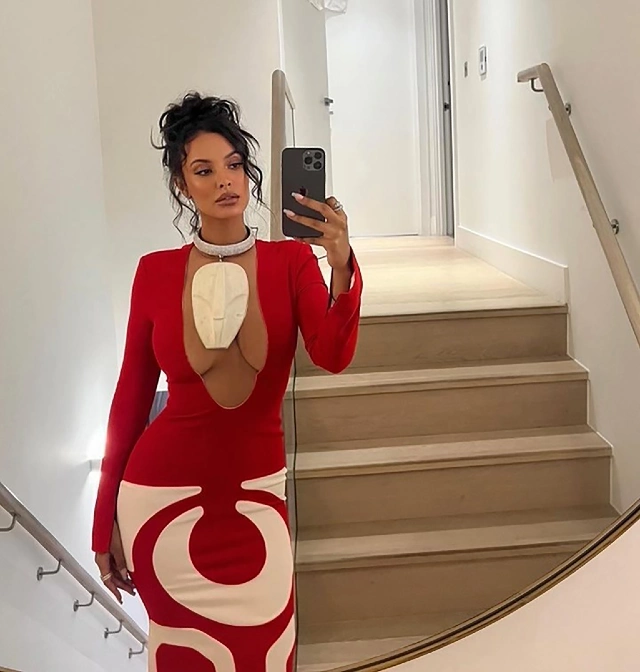 Step One
Firstly, I created a soft curl through Maya's hair to give texture to the hair up and movement to the pieces of hair that would fall to frame her face. I used the Babyliss 25mm Curling Tong to create this through her hair before creating the shape of the updo.
Step Two
I carefully secured the hair using grips and then teased pieces of hair to fall round her face and towards the back to give them an effortlessly chic feel.
Step Three
The key product for this look was the Living Proof Dry Volume & Texture Spray, which helped to give height, definition and volume. I love this product for red carpet looks!
Alex Scott
Alex wore an incredible, embellished jumpsuit for this red carpet. It was sleeveless and we wanted to pair this with an updo to ensure her collar bone popped and showed off her gorgeous decolletage.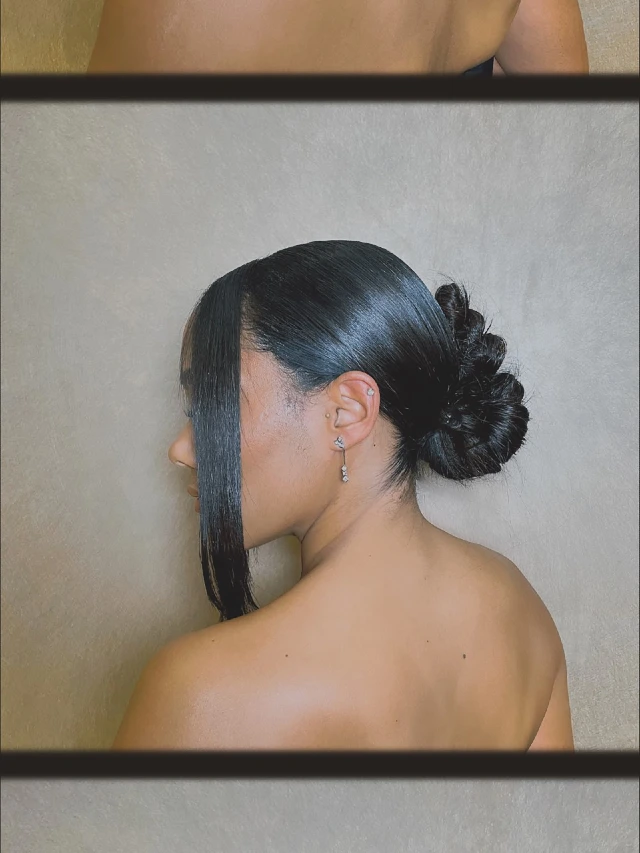 Step One
To prepare Alex's hair, control the texture and reduce flyaways, I applied Color WOW Dream Coat Supernatural Spray, which glosses the hair beautifully and seals the cuticle to ensure it appears super sleek. I styled her hair with the BaByliss Platinum Diamond Straightener.
Step Two
I then went through Alex's hair with the straighteners taking section by section. My top tip when straightening hair for an occasion like this is to ensure you don't pass the iron through the hair too many times. This can create unwanted lines in the hair and it's best to gloss over each piece lightly just once or twice. This was especially important for this look as we left out two significant pieces of hair at the front.
Step Three
To finish the look and ensure her hair glistened under the flash of the paparazzi, I used Living Proof Restore Protective Spray. This is my top tip for finishing red carpet or special occasion hair as it gives the hair a truly glamorous look.