Budding filmmaker, Chinaza Onyechi has been awarded the MetFilm School Black Student of Talent scholarship, to attend the world-famous film school based at London's Ealing Studios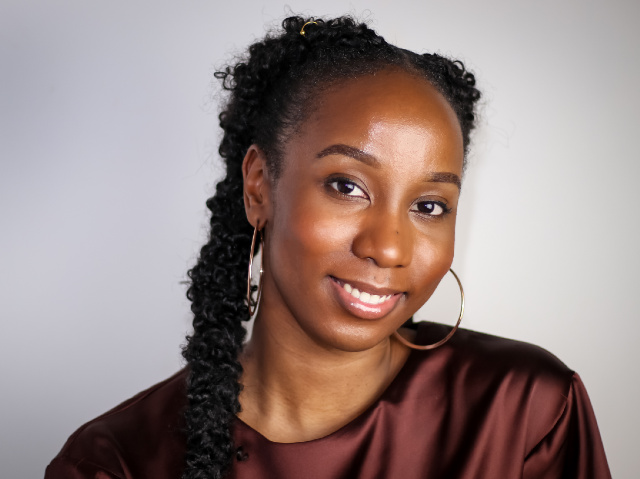 History graduate, Chinaza Onyechi, 25 from Peckham dropped out of teacher training to pursue her dream career in film.
Last year, MetFilm School announced its intention to offer a full course fee scholarship, The Dan Demissie Voices That Matter Scholarship for a Black Student of Talent, to support the professional advancement of black filmmakers. (Currently worth up to £54,000, depending on choice of programme).
Chinaza said: "It's a huge, huge deal. I couldn't believe it, I was blown away when I heard that I was the recipient, I didn't know what to do with myself. I was at work, so couldn't celebrate right away – I had to wait until the weekend.

"I couldn't have afforded to attend the school, not right now anyway. I don't come from a wealthy background; I am really grateful."
At school Chinaza started her own creative 'side hustle' from the playground, designing graphics for other pupils' social media profiles.
She began exploring content creation in her teens, she volunteered for two years at Reprezent Radio 107.3FM and attended Albany Theatre's media production summer school.
Chinaza has always been creative, but like many children of Nigerian parents she was encouraged to consider a traditional career in law, medicine, or engineering. She knew that none of those professions were really for her. She won a local scholarship to support her higher education and decided to do a history degree and keep her options open.
She knew that she wanted to study at a Russell Group university, one which included black history in its programme and found what she was looking at University of Southampton.
"My father was a soldier in the Nigerian civil war. The war influenced both my parents' lives, and they shared their stories with my siblings and me. I wanted to write about my father and mother's history, as so much of it is not written from a Nigerian perspective.
"There is a lot of work to do reforming the history curriculum in England, it tends to focus on American slavery and the Civil Rights movement, fast forwarding over British involvement in the 'not so nice' aspects of black history.
When Chinaza graduated she tried to carve out a career as a freelancer, offering photographic, videography and graphic design services. She worked in advertising and events and then reluctantly started teacher training with TeachFirst.
She said: "I have so much respect for teachers, teaching is incredibly hard work. I worked in a secondary school, and it was very intense. It's a job that demands so much from you, and much of your free time – your heart has to be in it."
Supporting black youth is a passion for Chinaza, she runs an initiative, Daughter House, helping young black females realise their creative ideas. Its aim is to help improve representation within the creative industries through collaboration. She launched this initiative in 2017 after winning a financial investment of £2,000 from TEDx Peckham.
After dropping out of teacher training, Chinaza secured a part-time job with a film company and that experience galvanised her intent to work in the screen industries, but she knew that she needed professional training.
"I am self-taught, but there is only so much you can get from YouTube. I want to learn from professionals who've had years of experience, to make contacts and to network."
Chinaza has chosen to do the MA in Post Production to further develop her creative skills in the areas of editing, visual effects, colour grading, and sound.
"When I graduate from MetFilm School I want to secure a job in the industry, I love to work in post production on a Marvel or Christopher Nolan film. Working on something with Beyònce would be the dream."
---
More community & culture…