Nadia Ewura-Esi Simpson, 23, UK
Losing her hairline from wearing her hair slicked back was the wake up call that Nadia Ewura-Esi Simpson needed to start embracing her natural hair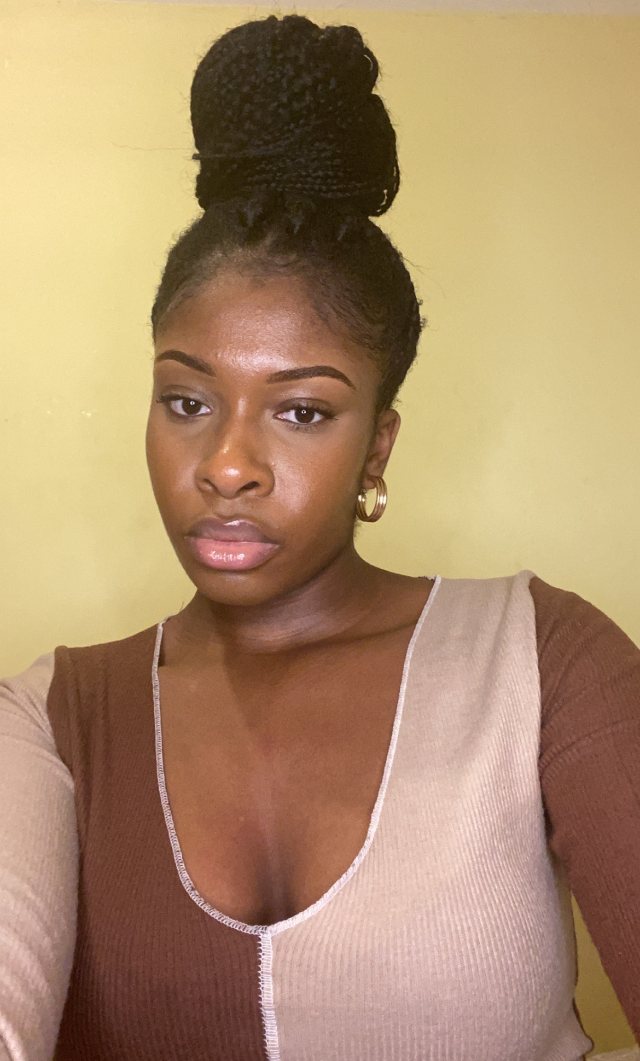 When Nadia started to lose her hair at the front of her face from wearing the same slicked back style over and over again, she decided to embrace her natural hair and experiment with other styles.
However, she found it tricky to find inspiring content that felt achievable. And also found she was working with new hair, as after chemically relaxing her hair for so many years which had made it straight, her hair returned to its natural curly type.
She noticed at university she was at the forefront of the natural hair movement embracing it from as early as 2010 and in wearing new styles that none of her friends were, she struggled to feel totally comfortable with her hair.
She's come a long way now on her journey – learning loads of tips and tricks along the way, and welcomes the product update from Pinterest to help others feel confident in their natural hair journey – and find inspiration anywhere.
Nadia's top three natural hair tips are:
Follow people that have similar hair types to you and that look like you on the platforms you use.
Use good quality products on your hair and scalp because your hair and body will thank you later!
Drink water and use water-based products on your hair, as it will help a lot with detangling.
Nadia turns to Pinterest, rather than other platforms as she loves the fact that it feels a totally open and unpressured space, where you don't have to create the "perfect" post. On the hair pattern feature, Nadia says "It really helps me to be able to find hair inspiration that is personalised to a diverse range of curls, for when I am creating mood boards for photoshoots. It also makes it so much easier for me to find hairstyles that I can do and that I feel will suit me, because I can see it on someone with the same hair texture as me.".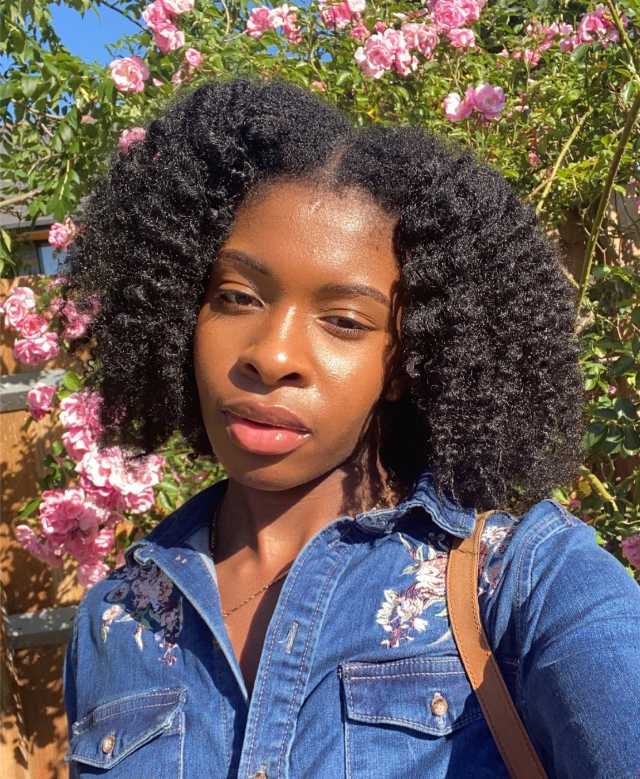 Nadia, works full time in finance and while studying for her degree, founded her own natural hair care brand called Nu Elefa Naturals.
Although Nadia's hair does make her feel empowered and beautiful, she has admitted that she would be lying if she said she felt like this every day. Nadia says: "Yes, I have a natural hair brand and yes, I'm a natural hair advocate but this is a journey, and it takes time. I'm only 23 so I appreciate that I have a lot to learn and work on. One way to make sure I see my hair as beautiful is by having it out a lot of the time. I believe in protective styling and so I do different protective styles with my natural hair."
Check out Lesley's story and how she finds the Pinterest Hair Pattern Search useful