The rich heritage of Ghana was the inspiration behind this menswear collection
WB Collection is a fashion label that aspires to create an aesthetic and lifestyle that embraces an existing culture that has so much history and richness; and intertwine it with the present everyday lifestyle and fashion choices.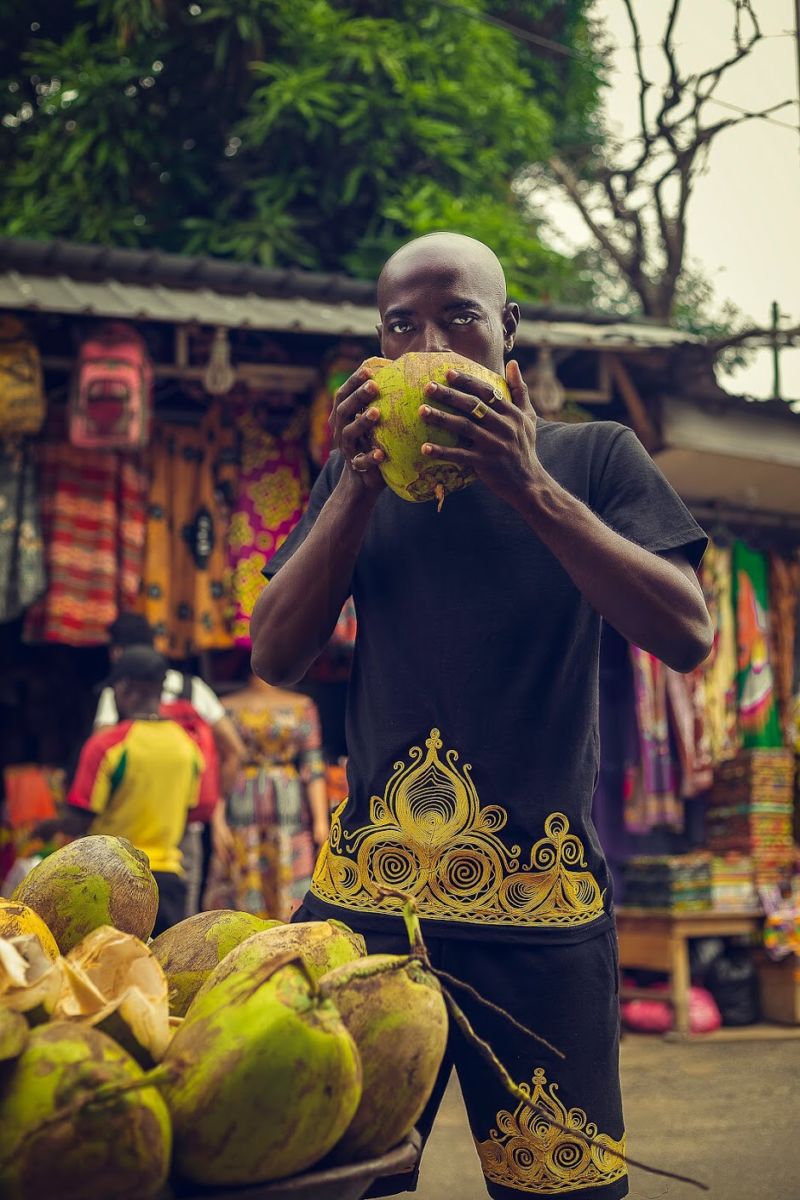 The WB Collection was established in 2015 by designer Wendy Bediako; after the realisation that even though African influence was now being widely acknowledged in fashion, based on the characteristics of the bright colours and fabrics in Kente/Ankara… there was still little knowledge of craftsmanship in African fashion.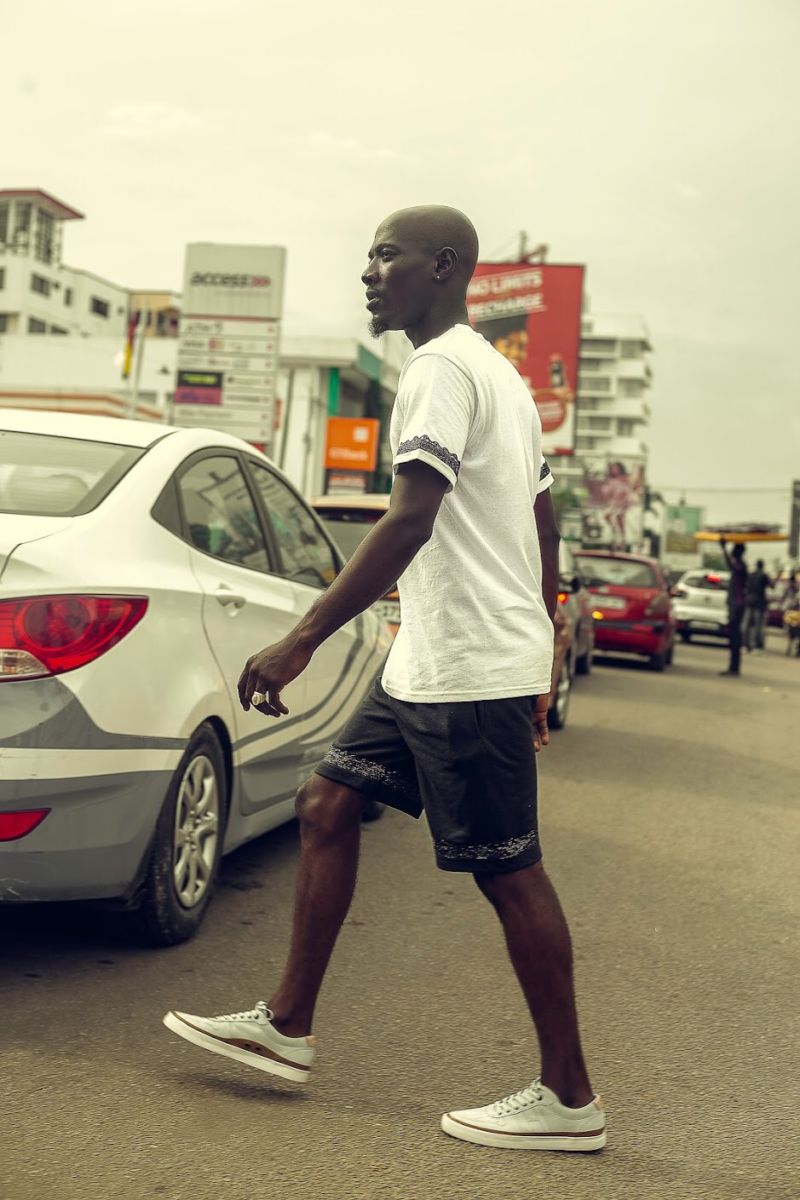 'Jolomi,' as it popularly known, is a piece of clothing that is often made from cotton that is brilliantly and intricately embellished with rich and colourful embroidery (often gold) which gives it its importance in African fashion.
The WB Collection draws its inspiration from the Ghanaian culture and 'Jolomi,' where it is worn as casual everyday wear but still carries the great importance and ownership of its culture.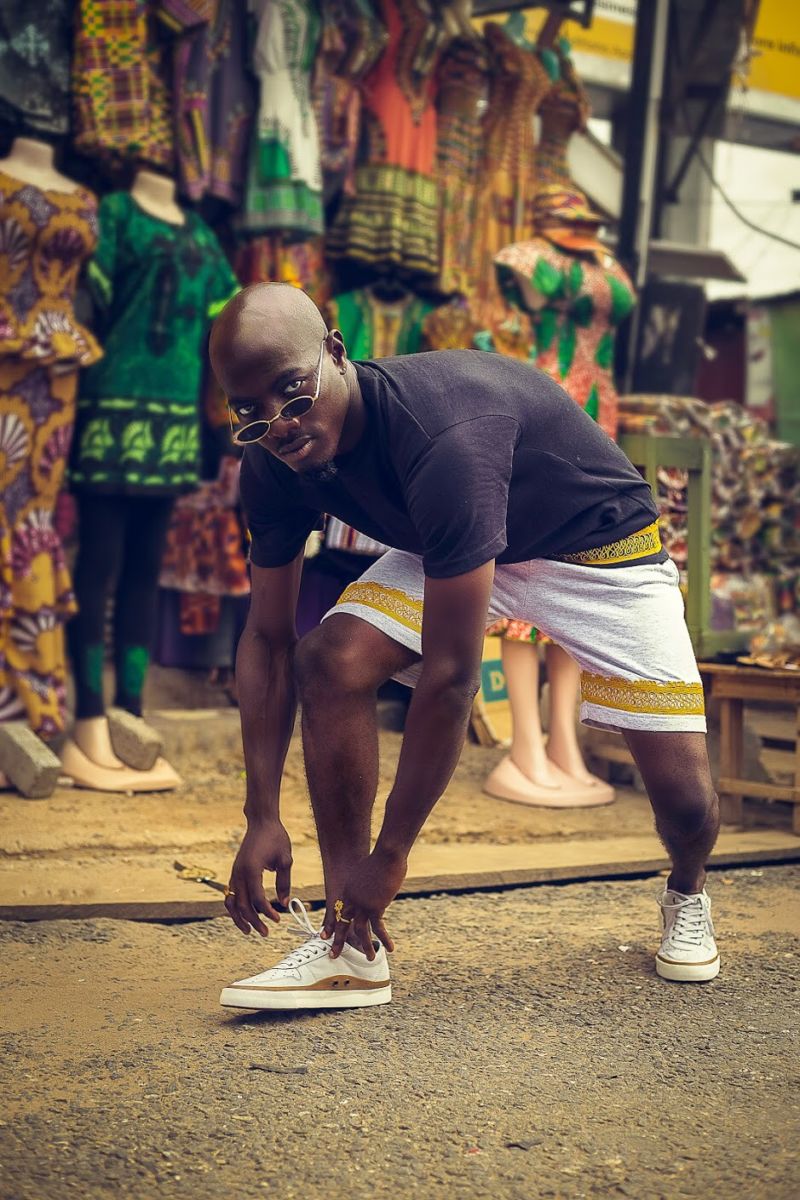 'Our pieces incorporate rich colours of embroidery, with a twist of metallic threads to make the embroidery pop. It is handcrafted with precisely created patterns, on quality materials, which is then stitched into relevant and modern shapes that reflect today's menswear trends.' Wendy Bediako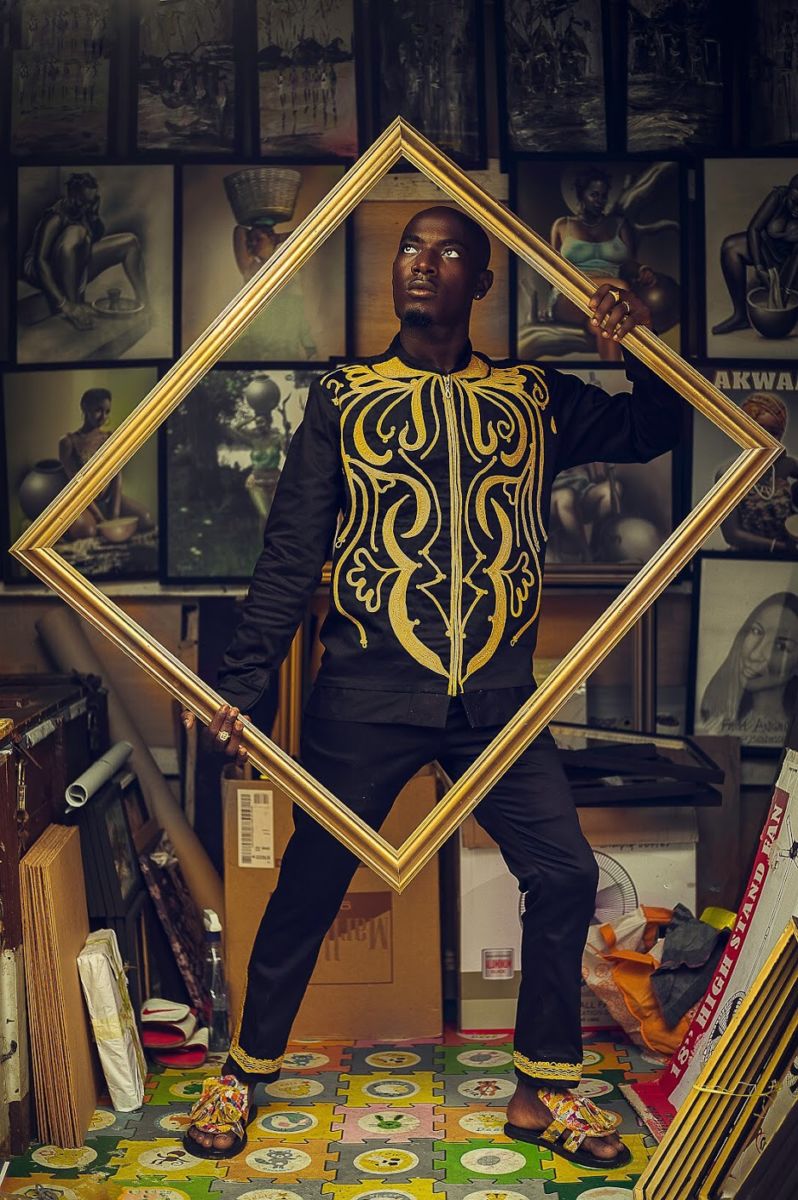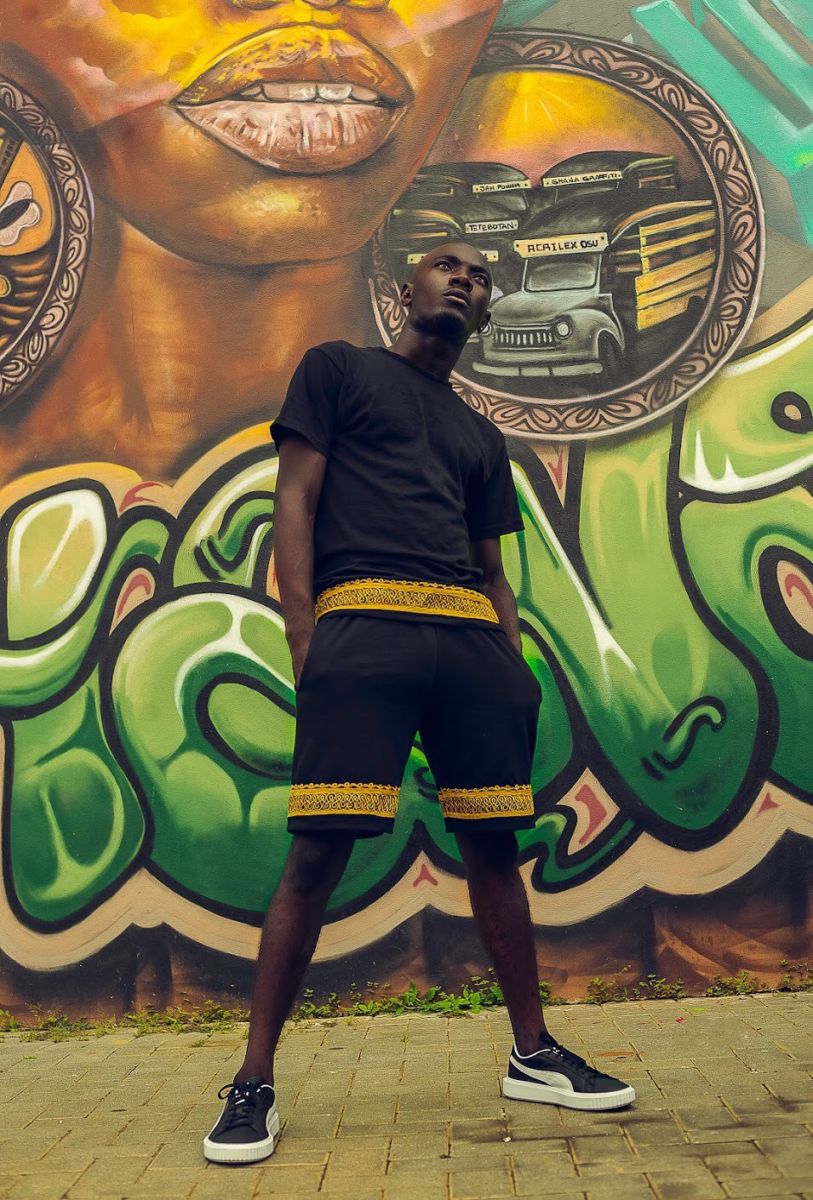 Photography by @jay_apps Assisted by @qlimax_photography
Styling by @simplywendyb
Jewellery by @fortheancestors
Sandals @halildesigns71
Model @rashberry_maself
Location #Ghana #Accra #Osu #OxfordStreet