Montina Cooper is one of three singers in the world-renowned backup group, The Mamas, and has performed with Queen Bey for almost ten years; she's also an unsung hero behind the scenes—the woman the industry's heavy hitters call when they need an expert in the business.
Yet while the world sees her as a career queen with achievements many only dream of (it was Cooper who arranged 'The National Anthem' as sung by Destiny's Child at the 2006 All Star Game as their last collective performance, and her vocal production has been featured on recordings like the motion picture soundtrack for Hitch and Kelly Rowland's Ms. Kelly album), Cooper's latest song, You Saved Me, is a vulnerable window into the realities of her life and a long, slow journey toward healing.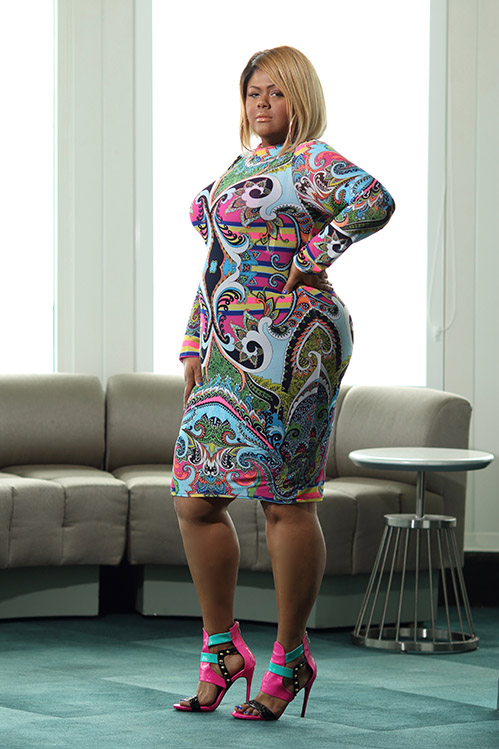 Who is Montina Cooper?
I am an everyday woman, the kind that women from all over can relate to. I'm a mother, an artist, a lover, a fighter, an activist, a believer and more importantly I'm a light.
Your father left you when you were 11, how did you cope with that?
My coping mechanism is music, I buried myself deep into music, it became my source of strength and helped me cope. It was my home away from home and allowed me to zone out from reality and enter my own world.
I read that you tried to take your life at 18, why?
With all the things that life throws sometimes it comes to a point where you want to give up and that's what happened, in that moment I gave up. My father leaving and then suffering from depression, I felt I had had enough.
What pulled you back [from the brink]?
I had already taken the pills and honestly God used my friend to save my life, she was my saving grace.
What made you choose music as a career?
I didn't choose music, music chose me; it's a part of my DNA. This is the route I was destined to take. I started singing at the age of 2 and knew I would be a superstar by the age of 5.
Who have you worked with?
Mary J Blige, Beyoncé, Kelly Rowland, Jill Scott, Jamie Foxx, Melanie Fiona, Mary Mary, Erykah Badu, Fantasia, India Arie, Black Girls Rock…so many artists!!! I've truly been blessed to have worked with so many amazing individuals.
What's your favourite gig?
I have two – Kelly Rowland by far is the most amazing person I have had the opportunity of working with. She is just so kind and extremely involved in everything and such a hard worker but we have so much fun. My second is Beyoncé because I learn from her every day. If you ever watch us on stage you can see that we are truly entertained by her. She is one of a kind.
Your biog says you do 'vocal production,' what is that exactly?
Vocal production involves creating a song vocally. Just like a producer produces a track I produce vocals, I help the artist create the vocal performance and that entails vocal arrangement.
What are the favourite bits about touring?
I love performing, travelling and meeting the fans but most of all I love being with my tour family, I wouldn't ask to be with any other team of people. I truly have a dream job.
What don't you like about touring?
Being away from my family is the hardest part because I miss them so much. If I could have them on tour with me I would never leave the road. Missing them can be a lot sometimes.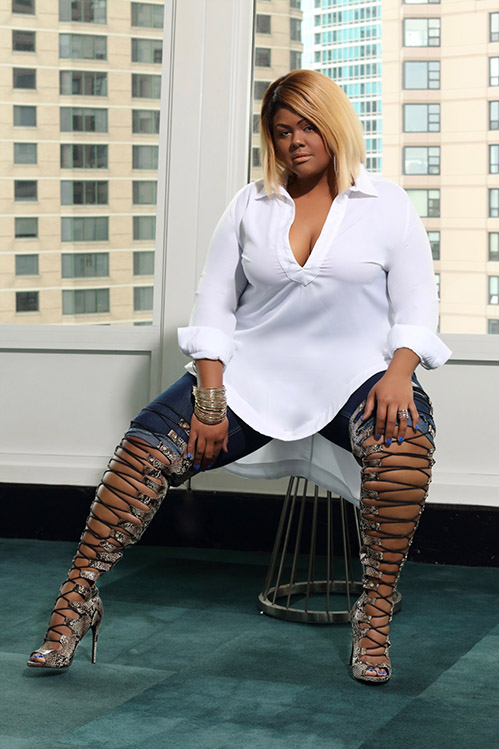 You're currently blonde and it really suits you, was it major step for you?
Hell no! I love changing my hair colour it's like wearing a new hat! I'm comfortable in blonde, it's sexy, vivacious and timeless. I can be blonde 20 years from now and still be hot. I've had so many different colours from red to blue and pink. If I wasn't in the music industry I would be in a world where there's hair and makeup all the time.
Who does your hair?
My hair stylist is Mr A aka Davion Anderson. He makes my wigs and I maintain my hair on tour
Who does your make-up?
I do!
Do you choose the clothes you wear on tour?
Currently my tour wardrobe is  provided by Curve Culture Boutique, but there is a tour stylist and she sources several items that we can choose from that works for our bodies. Sometimes they choose for us but on this tour we were able to decide.
Fave perfume?
Anything by Jo Malone. If you want to get on my good side, buy me Jo Malone!
What's your haircare regime (shampoos, etc)?
I co-wash and deep condition weekly after taking out my cornrows but I shampoo once a month. Also I do not wear sew-ins as I believe in preserving my edges
High street or designer?
I really like street fashion. I think the girls in the streets make high fashion and they inspire the designers. What the hood chicks wearing, I love!
Heels or flats?
It depends on my mood as I like them all. I'm not really a flats girl but I love sneakers like Huaraches but sometimes I want to get the sexy legs out and put on the 4 inches.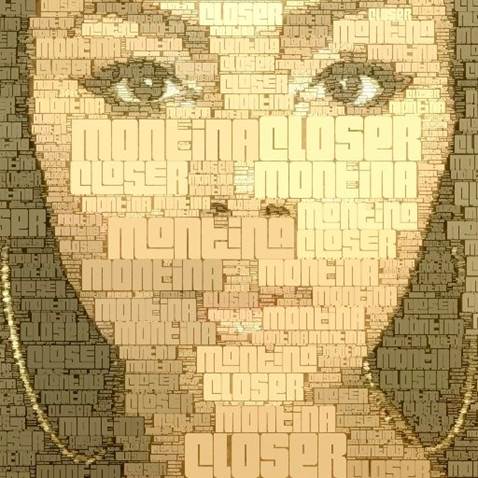 Her new album, Closer and her single Saved Me you can listen to here: https://soundcloud.com/montina-cooper/saved-me
Where can we find you?
www.montinacooper.com