Black founder nail brand Télle Moi was started up to meet CEO Natel Allen's needs. It now offers 72 shades with 24 nude shades to suit everyone
Télle Moi is the UK's emerging black founder nail polish brand, intent on bringing inclusive nude nail shades to the mainstream. Stepping up to solve the beauty issues that black consumers' face, Télle Moi has an inclusive and diverse offering of over 72 vegan and cruelty-free shades and 24 unique nude hues to suit all complexions. We caught up with founder Natel Allen to find out more about her brand.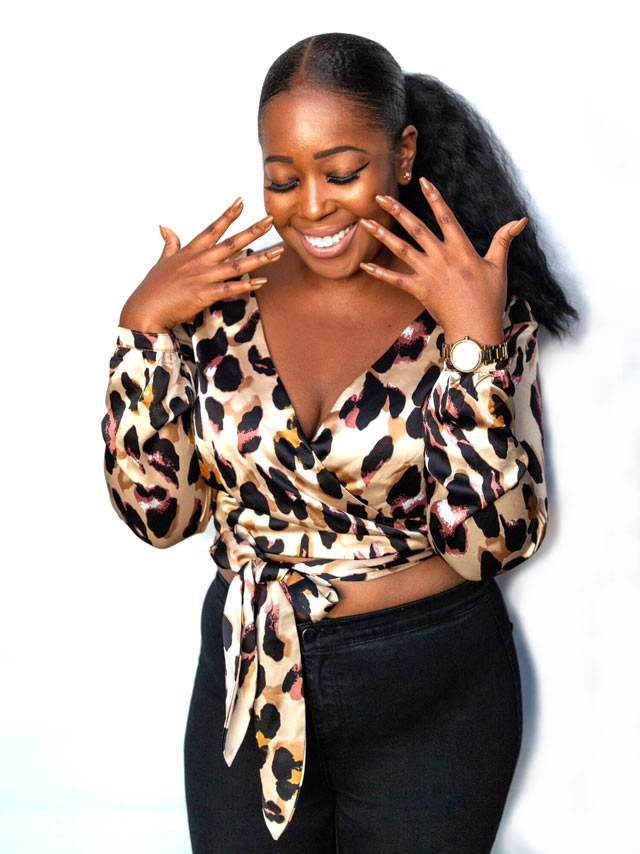 What's your background?
Funnily enough, I actually work as an account manager for a university, which always surprises people as it's not beauty based. I studied International Business & Law at university and worked as an estate agent for a number of years, just to make it even more confusing. I have always wanted to have my own business, but for a long time I didn't know what to do. I've always enjoyed painting my own nails, but never really thought that I could turn it into a business.
Can you tell us about your brand?
Télle Moi is a vegan and cruelty-free nail polish and gel polish brand that specialises in creating nude polishes for darker skin tones. Our tagline is 'who said nude has to be pink?' Stemming from my personal experience of trying to find a nude colour and struggling. We also offer a variety of seasonal shades throughout the year and our nail polish colours are all mixed by hand, so, I'm able to create truly unique shades.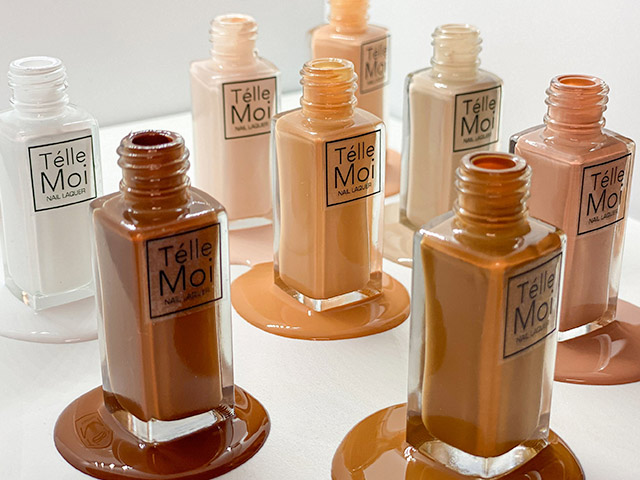 How did the idea for your business come about?
Télle Moi was originally born out of frustration. In 2018, I remember I was just about to start a new job and not knowing the dress code, I didn't want to stand out too much on my first day, so I thought a nude nail polish colour would be the safest option. I was looking for a light brown with yellow undertones and I searched in a number of high street shops but struggled to find a flattering nude nail polish that wasn't just a lighter or darker shade of pink. I'd always relied heavily on purchasing nail polish from mainstream stores so it was disappointing to not find the shade that I had envisioned. I had such a clear idea of the colour that I wanted to buy, so I started researching heavily into how to make nail polish so that I could create it.
Originally, I was just trying to create my own personal selection of colours so I didn't have to keep purchasing from the shops, and I ended up creating four nude shades that I really loved and thought others would love too. It made me realise that I may not be the only person who struggled with finding a nude shade, so I decided to start selling them to friends and family and after a lot more research, development and contacting suppliers, I decided to start selling through Etsy in April 2019 and developed a website later on that year.
Why Télle Moi?
I decided to call the brand Télle Moi as the phrase 'tel moi' in french translates to 'like me', as I truly wanted people to be able to see themselves and be represented within the brand.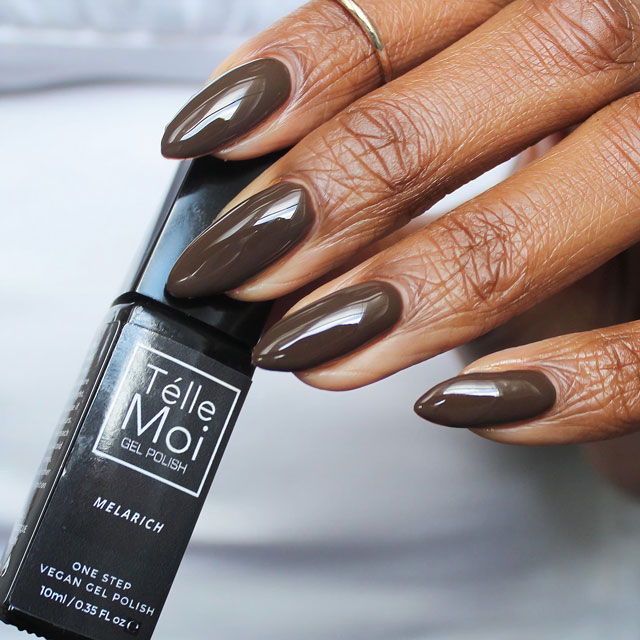 Was it easy to get funding?
As it stands, I have completely self-funded Télle Moi. Which of course has been a sacrifice in order to get started. However, I'm just very thankful for all of the support from our customers, as this has enabled me to keep going and has allowed Télle Moi to grow even more.
What advice would you give aspiring beauty entrepreneurs?
I would definitely advise having a plan for your accurate costs and expenditures, and recommend staying committed to keeping it updated. Especially if you are self-funding, it is very easy to lose track once you start to get sales in and also very easy to spend more than you are bringing in when you don't realise. I had to completely re-evaluate my costs and make some changes to ensure that I wasn't burning through finances.
What other women have inspired you during your journey?
I have had the absolute pleasure of meeting and working with so many UK black women owned businesses such as Jamii, Glitz and Glam, Chatel Noire Hair, Kiss Me with That, Bruler Candles, Imani Beauty and many more. Seeing the effort they put in each and every day inspires me constantly to keep going. Essentially, any black female owners are my inspiration. It lets me know that I can do it too. I am also a massive fan of Issa Rae.
Where do you see your brand in the next five-10 years?
I would love to see Télle Moi available in retail stores to help diversify the beauty offering available, as well as extending our product range. We've recently ventured into gel polish but there is so much more that we can do within nail polish. I think it's important to always keep our core brand identity at the heart, so I want to keep creating amazing new and dynamic shades that are representative to all.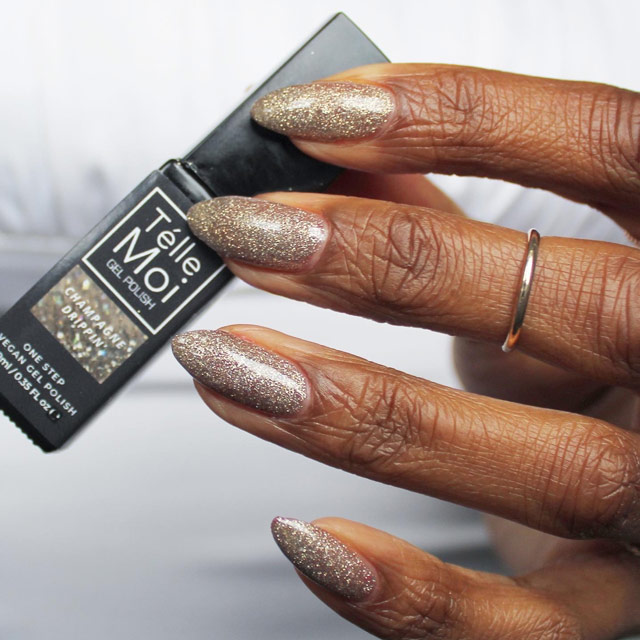 What is your go-to polish shade and why?
It is so hard to just pick one – I love Champagne Drippin', which is a gold glitter polish with added holographic glitter. I love to get glammed up, so I've been expressing that in my nails since we've been indoors so much!
---
More nail stories…