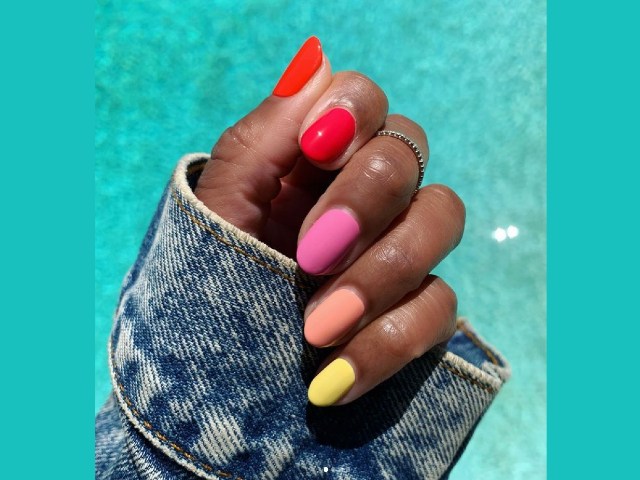 Looking ahead at 2022, nail brand Rawr Beauty have set their sights on what they believe will be the biggest nail trend of the year – Skittles multi-colour nails!
The Skittles manicure comprises of different shades of varnish being applied to each nail. It can sometimes be two different colours, or at other times a different colour on every nail like Harry Styles. Easiest to pull off is multiple shades of one colour, such as neutrals, which can looks very chic, But brighter shades as seen on Christiana Hooks of @themaniclub, look fabulous on her skin tone. So, feel free to make up your own rules, as anything goes.

Mariela Bosnjak, nail technician at Rawr Beauty shares how to achieve this quick manicure at home by following her easy steps, tips and tricks.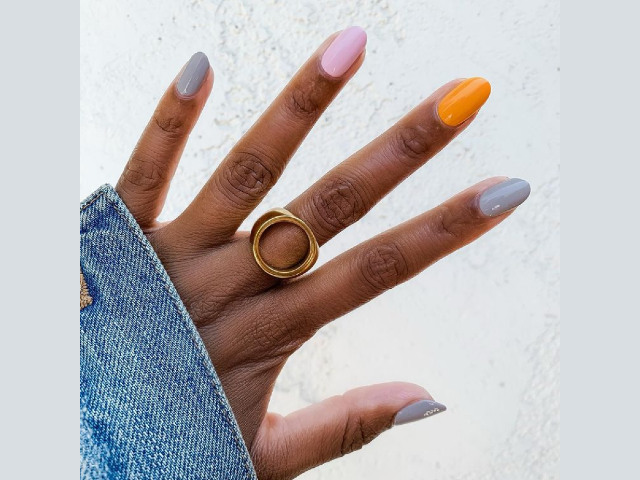 1.  File + cut nails to desired length. Don't forget to push back cuticles + prep and clean the nail plate. Rawr Beauty have just launched their brand new product range and have all the tools you need from their professional grade Glass Nail Files to their sharp and easy-to-use Cuticle Cutter!
2. Prep and clean the nail plate.
3. Apply a thin layer of clear base coat, Nailberry's Strengthen & Breathe Oxygenated Base Coat and Nail Strengthener is our first choice for a smoother, longer-lasting wear – and allow to touch dry.
4.  Choose three to five of your favourite nail shades and to get something similar to @themaniclub's manicure – we'd opt for Orly's Just Breathe Breathable Nail Polish, Orly's Happy & Healthy Breathable Nail Polish & Orly's Life's A Beach Nail Polish for this exact skittle look!
5. Line your colours up from darkest to lightest and either mix and match or paint a different colour on each nail – making sure you replicate on the other hand.
6. Allow to touch dry and then apply your top coat for a glossy finish – Orly's Won't Chip Topcoat is perfect to prevent chipping and peeling for a longer, salon-worthy manicure!
7. Once dry, apply a nourishing cuticle product. We love Creature of Habit's Anywhere Everywhere Balm, for soft, supple and beautiful cuticles.
More skittle manis on the 'gram
:
:
:
: