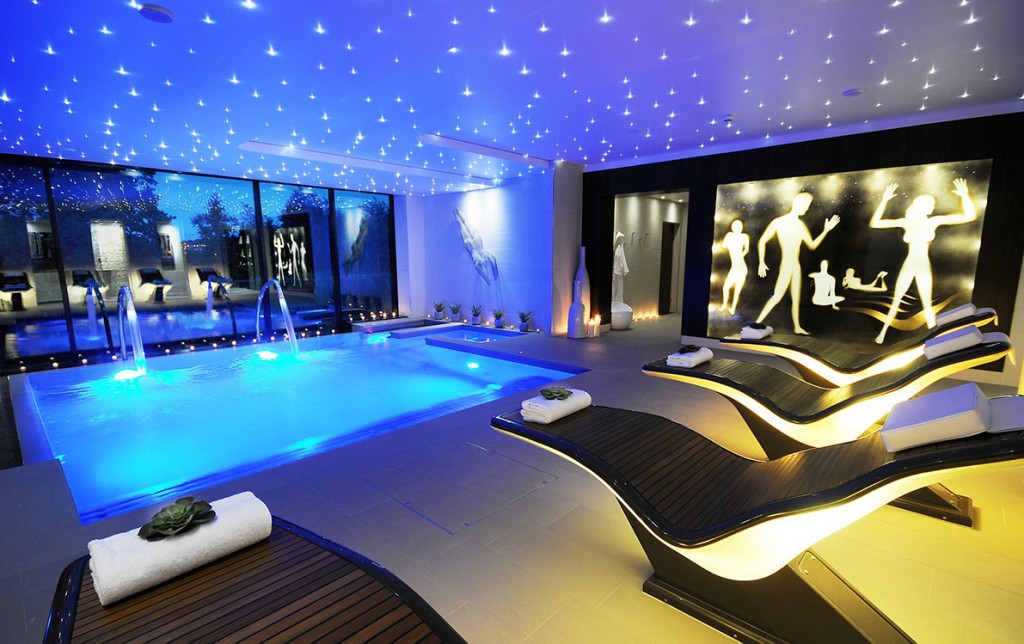 Set in expansive grounds (54 acres to be exact) and owned by the Walker Family (owners of Blackburn FC), Stanley House is a 17th Century manor house converted into an award-winning spa. The front of the house keeps the Georgian charm and the modern Stanley House, Lancashire Our BBH health sleuth goes undercover addition, which houses the deluxe spa and 18 modern apartments, is located to the rear.
As soon as I dropped o my bags in the room – which is super spacious and decked out with contemporary fittings like audio speakers in the bathroom to sound the TV, I headed down to the spa. It has been cleverly designed to bring the outside in at every opportunity. The hydro pool and sauna has a beautiful vista of the Lancashire fields and the thermal suite, which are atmospheric heat and ice rooms, did bring over an much needed sense of relaxation. For fitness fans there is a fully equipped gym and Pilates studio, once again with stunning views.
There are a bevy of treatments to choose from: vitamin facials, toxin-free mani & pedis, ILA and massages that last up to 90 minutes. I had the lengthy titled Shining Jewel (Manipura) Vital Energy Treatment for the Body that started with a full body scrub using Himalayan salt, followed by a marma massage and warm herbal poultices gently rubbed over the skin. The different sensations felt amazing and my skin felt softer for longer.
There's a tasty grill restaurant – so you don't have to subject yourself to lettuce leaves, as relaxing can leave you feeling quite ravenous. If you're a spa newbie or frequent visitor, spa breaks are highly recommended as they're value for money and offer the full 'getaway' experience. Escape for the night package offers 1 night stay, 3 course meal, breakfast, full use of the spa facilities and 30 minute treatment of your choice.
Price from £135. Visit www.stanleyhouse.co.uk/spa
Interior shots…