The African derived oil is being hailed as the next big thing for natural hair and skin care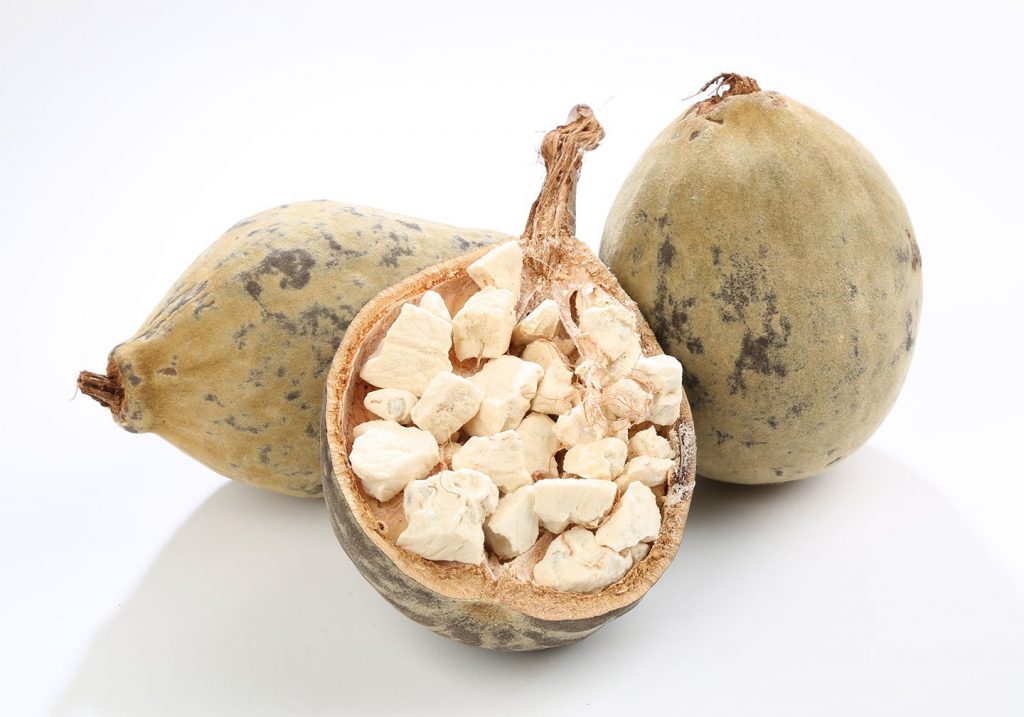 Baobab oil is very rich in nutrients – contains all three omega fatty acids: omega 3, 6 and 9, as well as containing some rare fatty acids and a host of vitamins. It includes vitamins A, D, E and K, as well as dihydrosterculic acid, malvalic acid, arachidic acid, linoleic acid, oleic acid, palmitic acid, and stearic acid. So how can we benefit from this African wonder?
1. Hair repairing
Baobab oil acts as an intensive hair repair which is great news for women with chemical or heat damage. It is also a great weekly addition for winter when afro hair tends to get drier and more brittle. It moisturises dry hair and scalp which again is just what your hair needs to withstand the cold. Say bye to itchy scalps.
2. Elasticity increase
If you relax your hair then you know how the breakdown of hair bonds can reduce your hair elasticity. Use as a weekly hot oil treatment and watch dry and dull hair become revived again.
3. Skin improvement
Baobab's oil ability to stimulate collagen and preserve skin elasticity, along with its high level of vitamins, it can not only help prevent stretch marks but it can reduce their appearance. As it's easily absorbed into the skin, without clogging pores or leaving a greasy residue, it's great for all skin types and will leave your skin nice and smooth.
4. Hair growth
More and more natural products are being discovered as hair growth secrets and baobab oil joins that list. It is even reported that the oil helps to tackle baldness. Afro hair loves omega fatty acids and baobab is crammed full of them.
5. Anti ageing
Whether your skin is showing signs of ageing, has been damaged by the sun or the use of harsh skin products, baobab oil can help – thanks to its many nourishing ingredients that have to ability to heal the skin from deep within. As the oil is rich in many different vitamins, it does an incredible job at combating the early signs of aging, and due to its anti-inflammatory properties, it can reduce redness and inflammation.
Are you a baobab fan? If so, let us know in the comments!