Our French correspondent Trishad Atanga, highlights the best French-based African fashion designers
Afrikanista
Mauritanian designer Aissé N'Diaye has always loved literature and vintage fashion. Her Parisian brand Afrikanista puts the spotlight on the Pan-African diaspora in France, with mix of history and pop culture. Her collections are created around four themes: photography, African proverbs, Egyptian iconography and the "funky diva" concept, which is celebration of femininity.
"Afrikanista is a brand that pays tribute to the older African generations"Aissé N'Diaye said.
Her latest collection, called « Bal Poussière » (Bal Dust), offers a strong selection of t-shirts, sweatshirts and tote bags made in organic cotton, with black and white iconography. Beyoncé even adopted the Union t-shirt!
Find out more on: www.afrikanista.com | Instagram: @afrikanista
Bazarapagne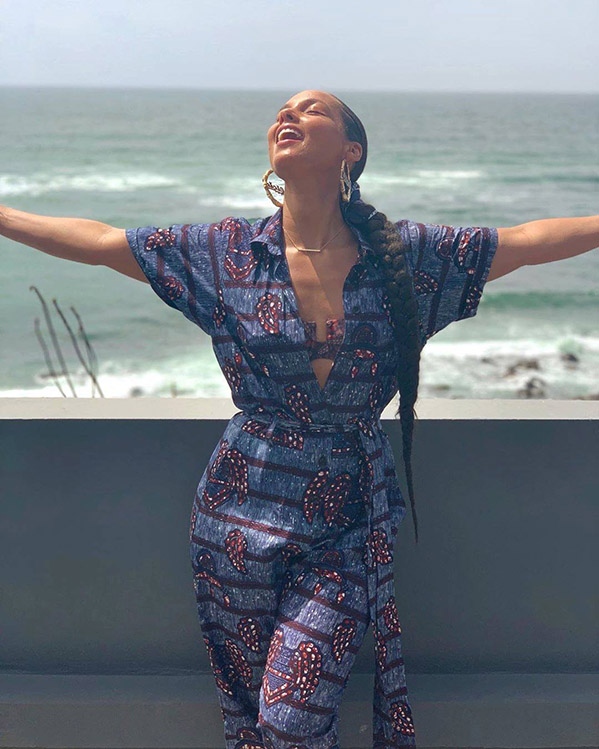 Bazarapagne Made in Togo, the creations of designer Lodia K. are rich, colourful and suit all body shapes. Hand-crafted by Togolese artisans, made with wax fabric and mixed with different materials (leather, kente…), Bazarapagne offers a complete collection of dresses, shirts, bags and accessories. Lodia's creations have already caught the eye of many celebrities, including Alicia Keys. Find out more: www.bazarapagne.com | Instagram: @bazarapagne
Peulh Vagabond
Peulh Vagabond is a history of voyage. Dyenaa Diaw, who founded the brand in 2014, has been inspired by her Senegalese origins, her Peulh roots and her love for travel. Made in cotton, faso dangani from Burkina Faso and other materials, the collections of Peulh Vagabond offer feminine and elegant designs. Singer Beyoncé even worn two of her creations in 2018. Midnight in Dark, the latest collection of the brand, is a mix of colourful stripes and geometric shapes.
Find out more: www.peulhvagabond.com | Instagram: @peulhbagabond
Imane Ayissi
Former model and dancer, Cameroonian designer Imane Ayissi wants to offer a different vision of African fabrics and designs with his haute-couture brand. That's the reason why he never uses wax fabrics in his creations. Made in silk, raphia, bogolan or kente, the garnments of Imane Ayissi are a tribute to African traditions. Inspired by Yves Saint Laurent and Azzedine Alaïa, his creations have been worn by Rihanna, Zendaya Coleman and a plenty of celebrities. He is also the first African designer to have been invited to Paris Fashion Week in October 2019, showcasing his latest collection, called 'Akouma' (which means 'Abundance' in Ewondo, one of the main languages in Cameroon). Find out more: www.imane-ayissi.com |Instagram: @imane_ayissi
By Natacha Baco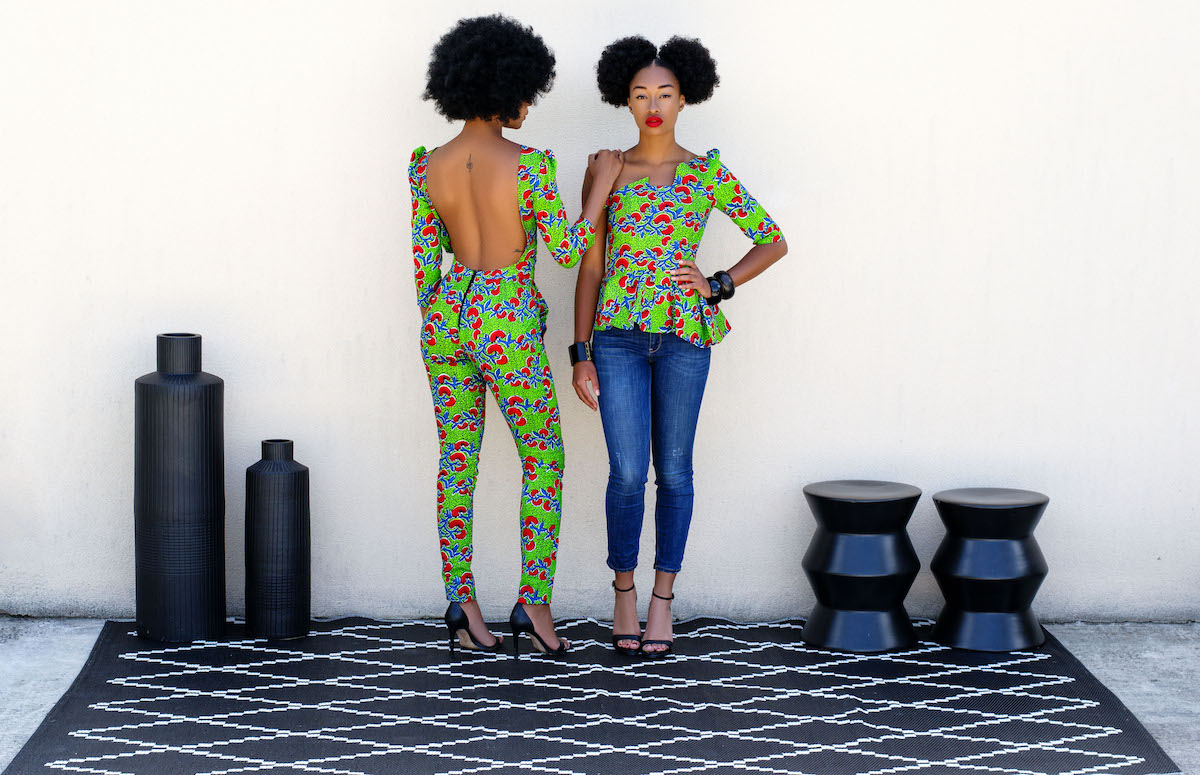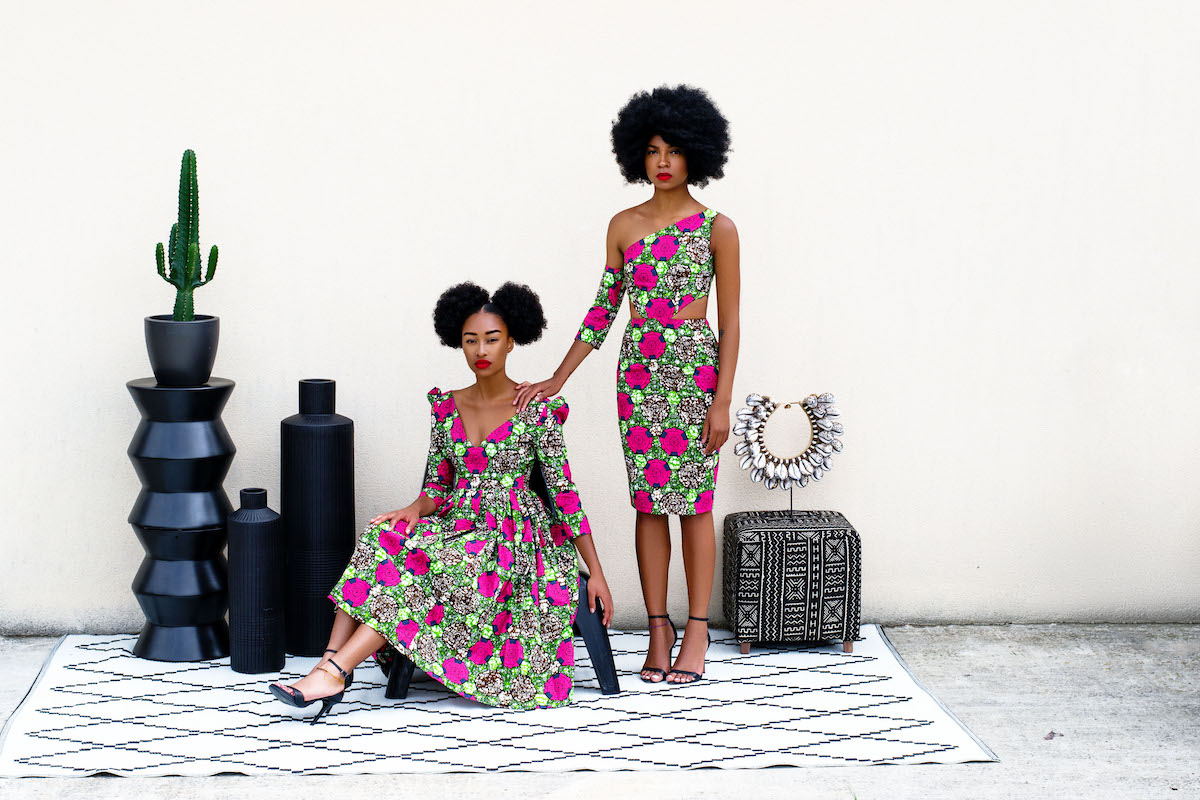 Who is the muse of Natacha Baco? An elegant and confident woman. This strong identity is easily identifiable in her fashion brand, founded in 2013. Her tailored creations (dresses, jumpsuits, trousers and skirts), are made in colourful fabrics, including wax. Known for the fresh shapes of her designs, Natacha Baco, who has Congolese origins, has always been passionate about art, fashion and decoration. She plans to open soon a home design and decoration branch she is often collaborating with fashion figures and influencers.
Find out more: www.by-natachabaco.com | Instagram: @by_natachabaco
Maison Chateau Rouge
The fashion label founded in 2015 has quickly expanded worldwide. Starting from a t-shirt collection to a successful collaboration with Nike, the streetwear brand founded by Youssouf Fofana is a real bond between cultures, highlighting the precious resources of West Africa. Maison Chateau Rouge is a direct evocation of the 18th arrondissement of Paris, also known as "Paris's little Africa". The graphic aesthetics are using wax prints and material purchased from local artisans. Directly inspired by the African continent, the young designer intends to pursue his collaborations and creative collections. 'Maison Château Rouge is born of a desire to share African culture, to open it up and make it accessible,' said Youssouf Fofana.
Find out more: www.maison-chateaurouge.com | Instagram: @maisonchateaurouge