For Praise Ilori, graduate nurse and model, the Cantu campaign has been the highlight of an unforgettable year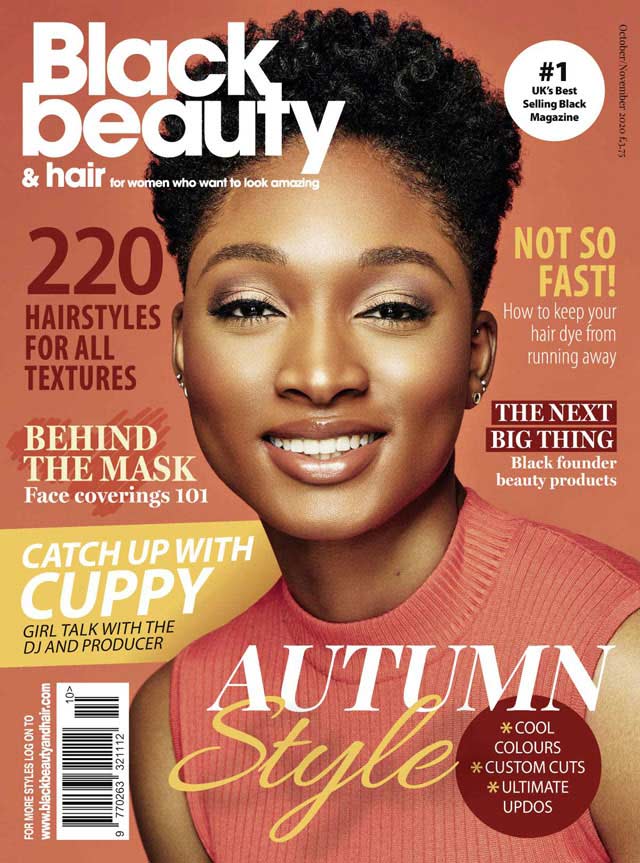 Hi Praise, could you please introduce yourself?
Hi, my name is Praise Ilori and I'm a newly qualified nurse and model from London
How old are you?
I'm 22

What is your agency?
I'm currently an independent model, but I am open to some representation.

Why did you want to become a model?
I've always loved being in front of the camera, I remember when I was younger there was a school fair and unbeknown to me a picture my friend and I took was published on the front page of a local newspaper and I was so ecstatic when I saw it. I remember that picture so well, it's a shame it got lost between house moves. However, it wasn't until I was 17 that I took modelling more seriously, my sister was going to be a part of this start up modelling agency run by a friend of ours, Irene Haastrup, but she had other commitments, so I took her place, I really enjoyed it and the rest is history.
Is this your first cover?
It is yes.
Where else might we have seen you?
This year has really been one of firsts for me, this is my first magazine cover and feature and the shoot behind it was my first ever big campaign, with Cantu Beauty. I've worked with some amazing photographers, makeup artists and designers as a freelance model and I also took part in Leicester Fashion Week last year.
How did you cope in lockdown?
Lockdown has been one of the strangest periods of my life so far, when I was in my final year of university in Leicester where I studied, all I could think about was taking my career to the next level, moving back home to London where I'd have more opportunities to work with different photographers, attend more castings and hopefully become a signed model. However, as soon as I moved back, things were super confusing and unsure.
Being a newly qualified nurse during a pandemic was interesting but also very confusing at times, I thank God for the strength to get through it and all the supportive staff I worked with for teaching me so much and supporting me as much as they could under the circumstances they themselves had to adjust to.
I actually didn't really mind being at home as it meant I could relax, and I wasn't really missing out on much because everyone was stuck at home too haha. I'm just grateful for the fact I was able to take part in the Cantu campaign before the lockdown rules were finalised.
What's been the highlight of your career so far?
I'd definitely say this cover is the highlight of my career so far, I've spent a lot of time doubting myself and almost gave up many times, so this has really shown me the importance of putting yourself out there and taking a chance.
What would be your dream modelling job?
Honestly, I don't have specific brands in mind, I of course love so many such as ASOS, Chanel and Nike but really, I just love the process of building a relationship with a brand and I love seeing the printed results. I want to take part in more campaigns and see myself in bigger stores and TV adverts, the only way's up from here. Who knows we may see Praise Ilori X (insert brand name here…) one day (haha).
What was it like working with Cantu?
Working with Cantu was honestly one of my highlights of this year, such a fun experience. The black girl magic was radiating throughout the day, you could even see how much fun we were having in the photos. Dionne Smith slayed my hair, Sandra slayed my makeup, Lee came through with the 'fits, it was such a great day and I'm so happy with how everything turned out. I'm forever thankful to Jodie, Irene and everyone involved in the selection process.

Describe your off-duty style
I have quite a casual sense of style, I love my trainers, love my flares, my leggings, and you can never go wrong with a cute crop top or graphic tee. My favourite accessories are bags, earrings and a cute pair of sunglasses. I love a good shoulder bag and playing around with different earrings and changing up my piercing bars.
Any advice for aspiring cover girls?
For my aspiring cover girls out there, don't give up! Your time is coming, if you give up now who's to say you weren't about to hit your breakthrough moment. All you can do is try, don't compare yourselves to others instead learn from them, aspire to be where they are, your time is coming.
---
More of our cover girls…