Dr Ali N. Syed, founder, president of Avlon Industries Inc brings us up to speed on the advances made in relaxer technology
How has the natural hair movement impacted on the Avlon relaxer sales?
We are holding our relaxer business significantly the trend is towards better quality relaxers like our Affirm Conditioning Relaxer System. The retail kits have experienced most of the decline because of their damaging effect on the hair. Our Relaxer technologies are superior to all other brands and we sell our relaxers to trained hair stylists in Europe and other countries. We strongly recommend that consumers do not try to relax their hair at home themselves.
Many women who used to relax their hair, cite burning scalps and hair breakage as reasons they have gone natural. What's being done to make relaxers safer?
Avlon Dermatology Laboratory has always measured the impact of relaxers on the scalp. We measure the scalp moisture and any scalp inflammation or irritation prior to and after relaxer treatment. This research has helped us to add ingredients in the pre-relaxer and post-relaxer products to add moisture to hair and minimize scalp irritation. Similarly, we measure the hair damage before and after relaxer treatment utilising many state-of-art techniques. We have been able to keep the moisture level, strength of the hair cortex, and the surface of the hair, that is, cuticles of the hair intact.
Do relaxers have a future?
The future for Avlon relaxers is bright. We continue to innovate and have already two patents that are pending and these patents will further revolutionize the relaxer technologies, where the hair and scalp damage will be significantly reduced. In one case we will be able to reduce the hair damage by 225% – that is a huge improvement. The scalp damage has also been diminished by carefully finding natural ingredients that are beneficial for the scalp in terms of moisture, scalp-pH and anti-inflammation and properties of the scalp.
Relaxer wearers are finding a way to keep their hair healthy and still use relaxers by 'stretching' out their relaxers and leaving three to six months between retouches. What do you think of this method?
It is always advisable to use relaxer touch-ups every two months if the hair texture is Type 4, that is, curly/ coily. If the hair texture is Type 3 and is wavy, then relaxers can be used every three to four months. If the consumers want to wear their hair in a natural style, they can tex-lax their hair every few months and use natural products such as KeraCare Natural Textures collection. The tex-lax technique reduces the hair and scalp damage to almost no damage keeping the hair and scalp very healthy.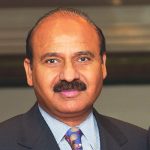 Dr Ali N. Syed is a master chemist with over 30 patents to his name. He is is widely thought of as the authority on textured hair. For more information, visit his blog dralinsyed.com
For more information about Affirm relaxers visit www.avlon.com. To shop for KeraCare visit www.lookfantastic.com