By Daria Ife
Our round-up of some of our favourite women-owned brands shines a light on the talent of these exceptional Black British beauty entrepreneurs
When it comes to Black British beauty services what a time to be alive. Gone are the days when it was a struggle to find the right products and brands that we could trust, safe in the knowledge that they were created specifically with us in mind.
Today we have a host of outstanding brands created by women who understand our unique struggles and needs when it comes to embracing and celebrating our beauty with ease.
Introducing a curation of great British beauty entrepreneurs who are pushing the needle and elevating Black beauty for us on so many levels.
Carra
Carra – the personal trainer for your hair for those wanting to better care for their hair.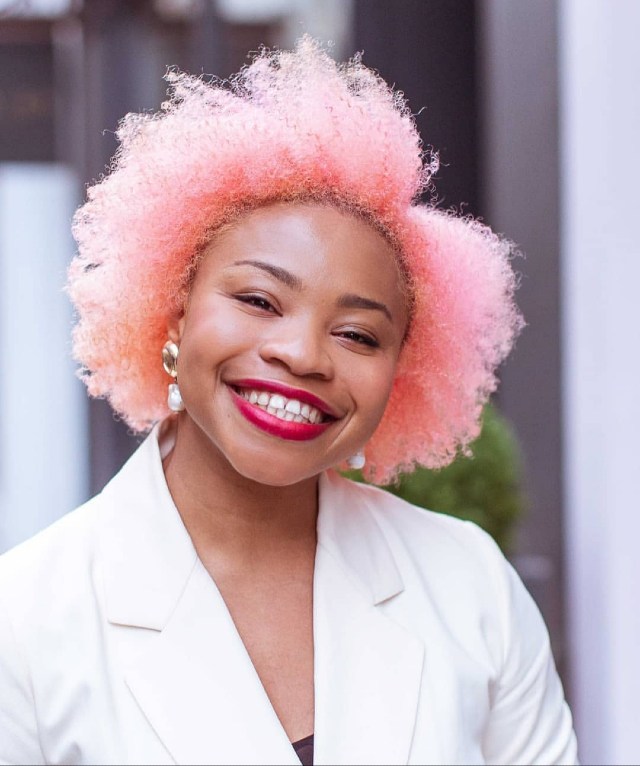 Launched by beauty tech entrepreneur Winnie Awa (you may have had heard of her other brand Antidote Street), Carra is 1-2-1 hair coaching service for afro and textured hair.
Getting to grips with your hair can be a minefield, especially for those with afro, curly or textured hair.
We have ALL been there. Confused and frustrated over what are the right products and methods we should look to in our hair care journeys.
Often seeking advice based on how we perceive our hair to be instead of thoroughly understanding its uniqueness.
Carra is the first expert-backed, 1-on-1 coaching platform for anyone looking to learn more about the care of afro, curly, wavy, and multi-textured hair. During their virtual session, every customer receives expert advice, a personalised haircare routine, and product recommendations that offer on-the-spot clarity around the care of their hair.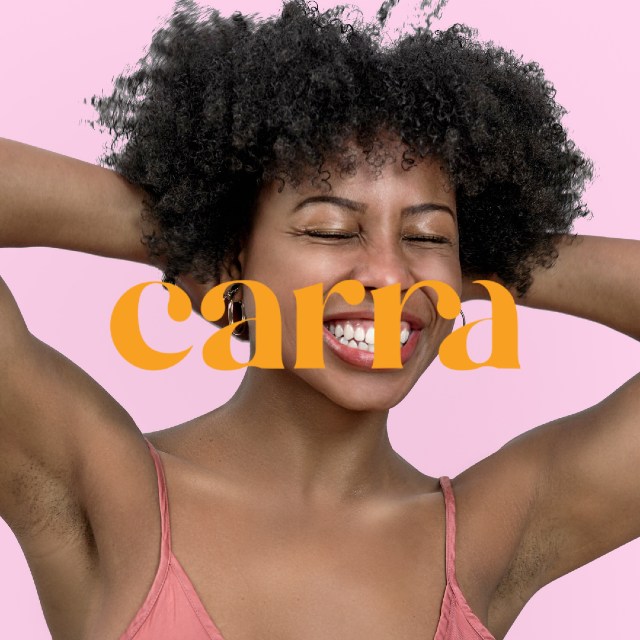 Carra operates from the lens of creating hair care routines as unique as the textures they are designed to care for, taking a personal approach that focuses on listening to the customer and addressing their needs in a personalised way that has not previously been done.
Carra coaches have years of experience around the care of textured hair of all textures, including the care of children's more delicate follicles and strands. Carra aims to not only empower people with the tools and products to care for their hair, but to eschew the stereotypes of hair care being "difficult" to care for.
---
Ruka
Ruka – The hair extensions brand changing the game. Because why not buy your wigs or weaves from a Black owned brand?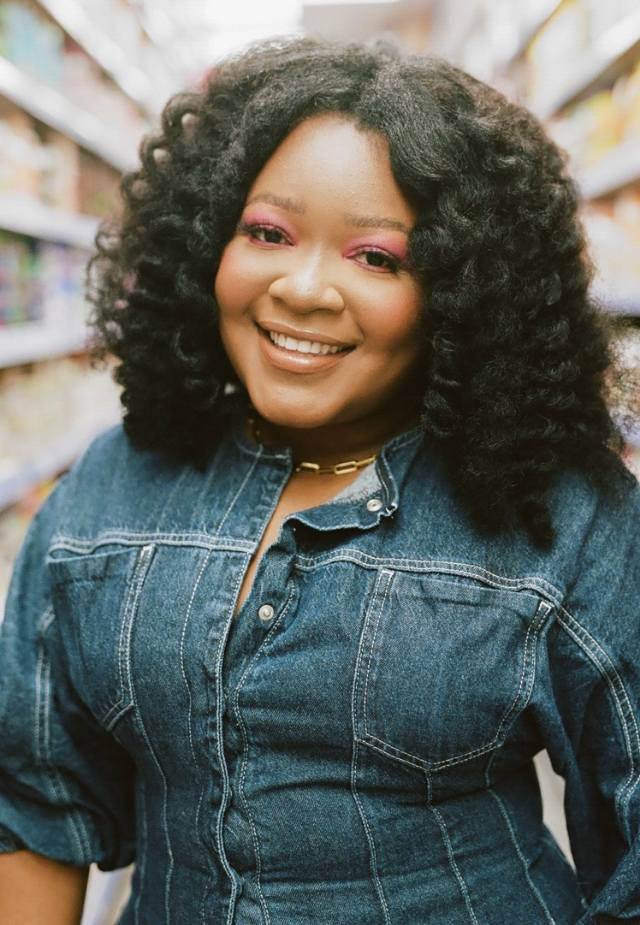 The brainchild of CEO and co-founder: Varaidzo Tendai Moyo (left) who quit her job as a Strategy Consultant at Bain & Co in September 2020, i.e. in the middle of the pandemic. In her words "I was tired of going to buy hair extensions in spaces where people would promote skin lightening products, with staff who didn't know Type 3 from Type 4 hair. I was tired of buying extensions online that would come laced with chemicals and cause me to have reactions at the back of my neck. All the while paying over £200 for the privilege."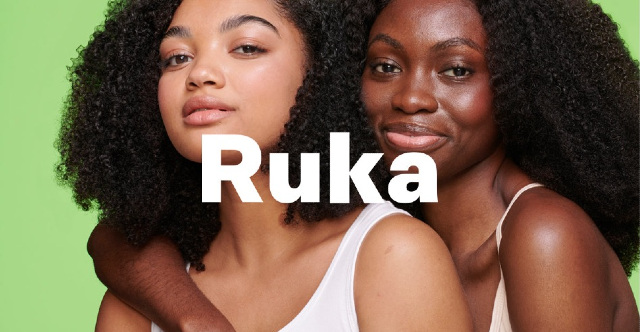 Today Ruka is one of the most exciting beauty brands out there. They put Black women at the centre using their community to aid in co-creating innovative, high quality solutions for our hair needs. Extensions are just the starting point for Ruka who have recently launched a hair perfume and see themselves as forming the Apple of haircare: a company encompassing the full hair and beauty needs of Black women globally.
---
The Afro Hair & Skin Company
The Afro Hair & Skin Co – a natural and slow approach to beauty as a form of resilience. For when you appreciate the natural side of beauty.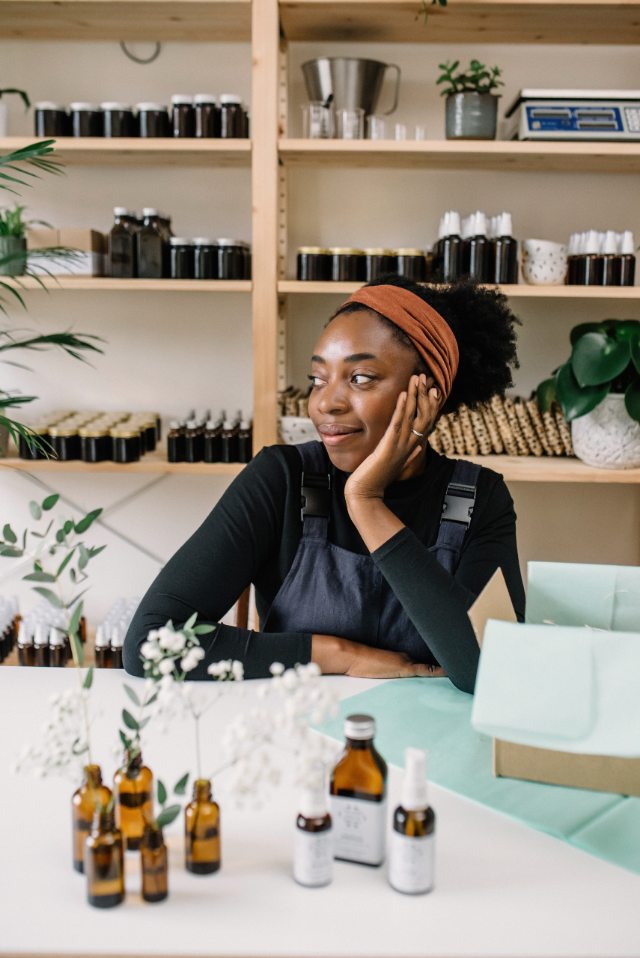 Artist and beauty entrepreneur, Ibi Meier-Oruitemeka is the creator of The Afro Hair & Skin Co. Launched in 2016 her range of beauty and lifestyle products provide tools for Black women to embrace the act of beauty ritualising as a form of self -preservation amongst today's frenetic world.
London native Ibi, was inspired to create her range during her year's living in Sweden, which saw her reflect inwards and look to bringing elements of value back into her life which she felt had been lost. Her time there was transformative, allowing her to embrace a way of being that encouraged, slow, meditative, and intentional thought in all aspects of who she is a Black woman in today's world.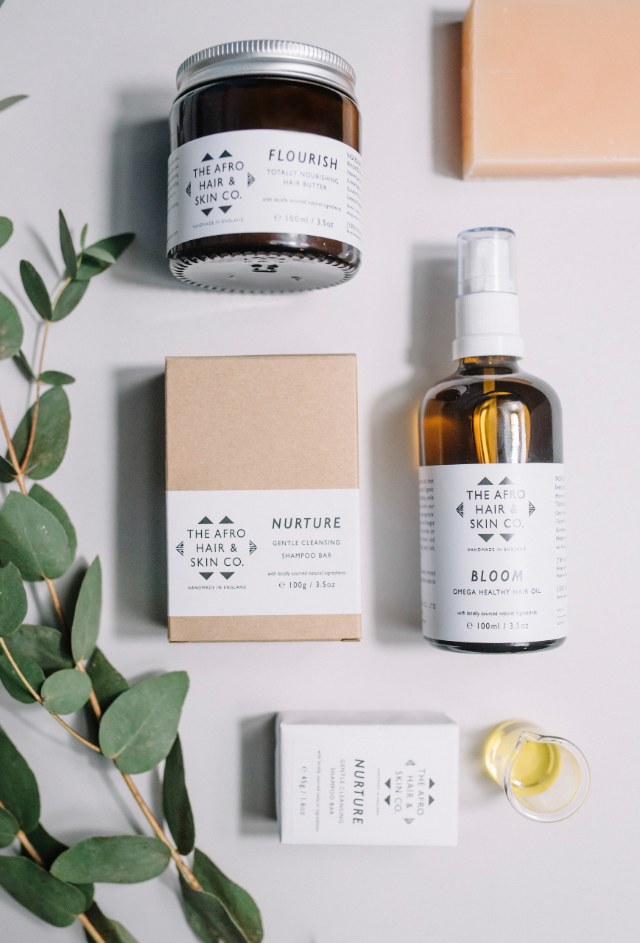 Recounting how she used skincare from a young age as a therapeutic means to connect with her identity and self, Ibi's range offers relatable and accessible care and beauty tools that directly spoke to women like her who are seeking and understand the need for moments to slow down.
---
Treasure Tress
Treasure Tress – encourages you to no longer exchange your hard-earned cash for mediocre experiences. And delivers great products straight to your door.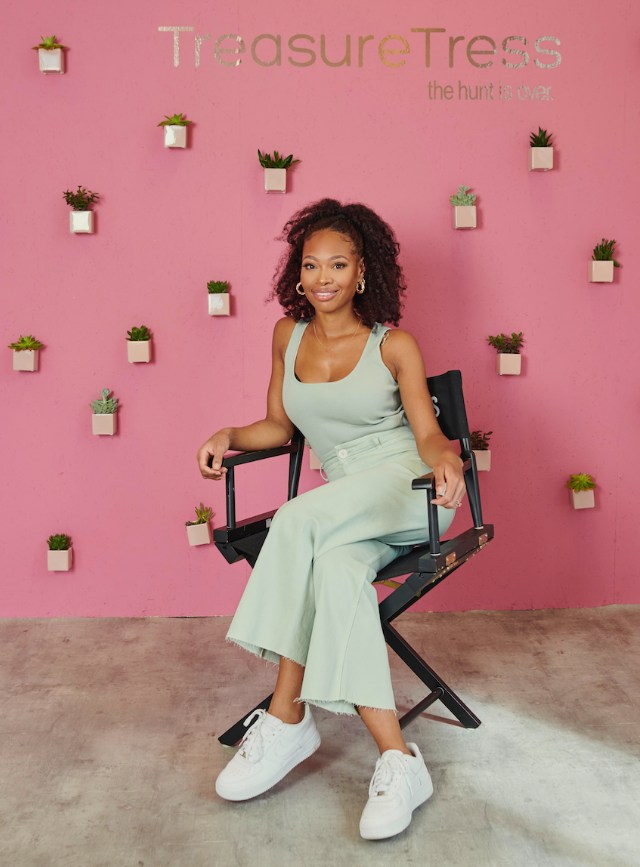 Founded by Beauty Entrepreneur Jamelia Donaldson, TreasureTress started as a hair subscription service but is growing to be one of the UK's strongest beauty communities for Black women and girls.
Launched in 2015 Treasure Tress is Europe's first and largest product discovery box for those with naturally curly, coily or kinky hair. Taking a bespoke and forward-thinking approach to serving the natural hair community they are also celebrated for their ability to deeply serve curly girls with their hosting offline safe spaces for curly girls too, with The Teen Experience, a series of personal development workshops for black and mixed raced teens between the ages of 12-19, co-founded by Simone Powderly, as a prime example of Treasure Tress's continued commitment to imparting the change they want to see in the world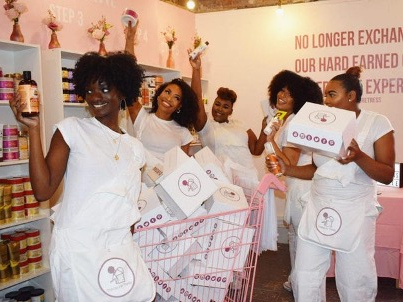 ---
Afrocenchix
Afrocenchix – A Black owned hair brand dominating UK high streets contains every staple product you need for great hair health.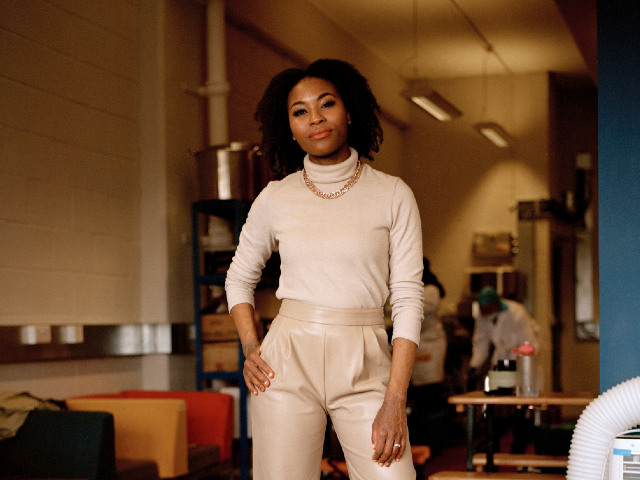 Launched in 2008 by CEO, Rachael Twumasi-Corson after an eczema flare up on her scalp and neck – triggered by relaxer – led to a discussion on hair loss between a friend. That conversation, and her friend's love of using ancient natural ingredients to solve hair and scalp concerns, developed into the range we have today.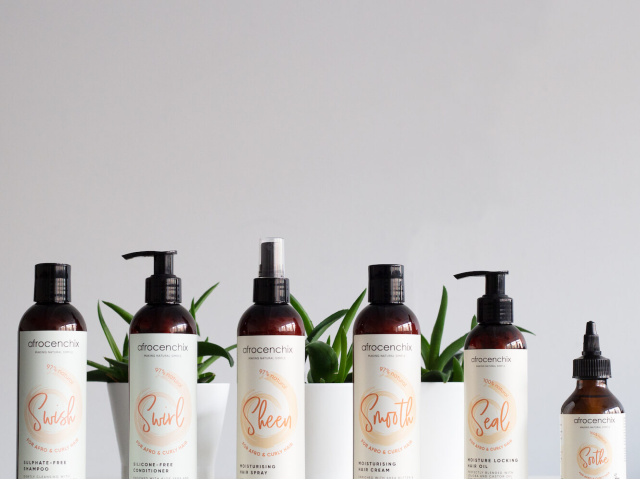 Afrocenchix is arguably one of the most popular Black owned UK hair brands on the market today. UK retailers are also taking note and you can now pick up any of their haircare essentials from the likes of Superdry and Holland & Barrett
---
Gina Knight
Gina Knight – because we don't need to be ashamed of our hair loss.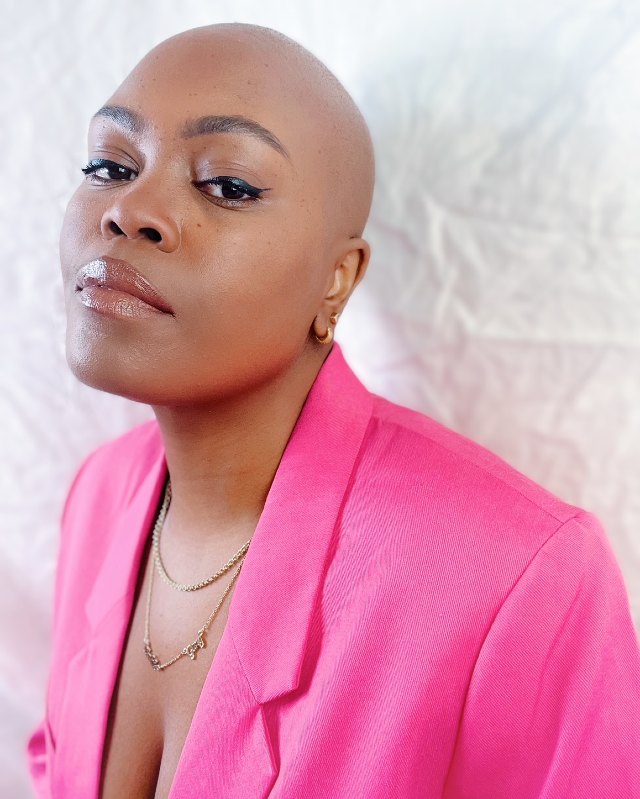 Recently sagas as the Oscars have really shone a light on the issue of hair loss for Black women bringing the conversation to the forefront.
This is a conversation that beauty entrepreneur Gina Knight has been having for years owing to her own personal experiences with Central Centrifugal Cicatricial Alopecia (CCCA), an autoimmune condition that is likely genetic and affects mostly Black women.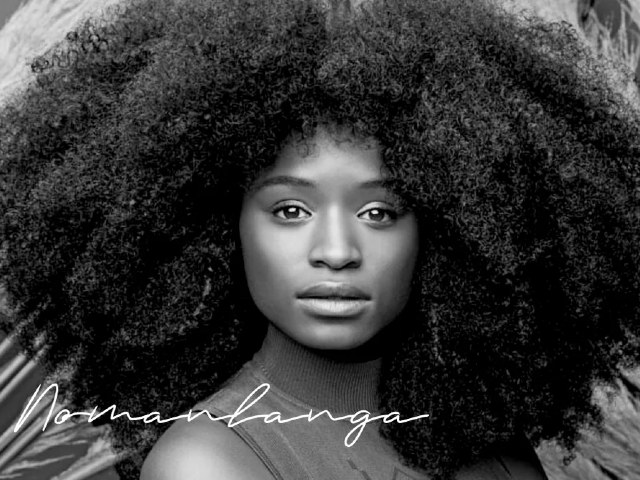 It's through this journey and difficulties in finding hair replacement solutions that really resembled her own hair that she launched Gina Knight Wig Design, an award-winning range of wigs.
---
Ejiro Studio
Ejiro Studio – luxury services that you can step into.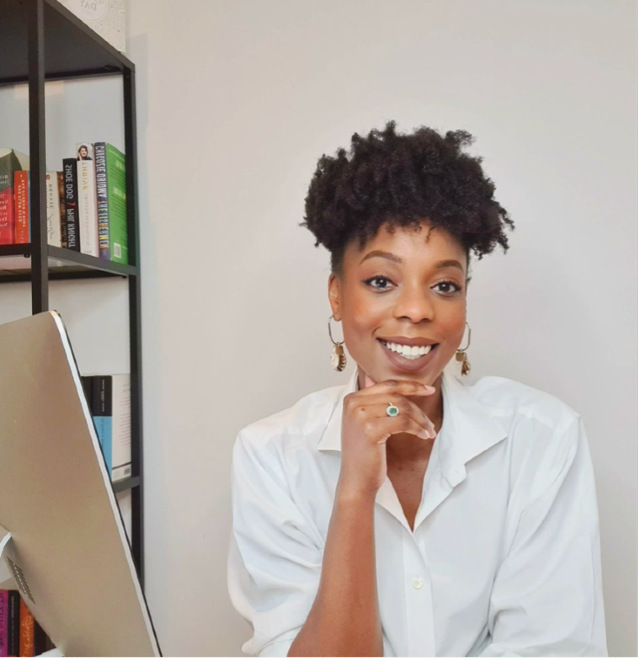 Imagine a setting that offers laidback luxury for all, your one stop drop off point for a host of your beauty needs.
Safe in the knowledge that you're always in expert hands and where you can't help but want to linger a while post pamper.
That is what the Ejiro Studio offers.
Located in Shoreditch and the brainchild of Ejiro Owusu, a leading expert in the art of sugaring, the Ejiro studio has a central focus on natural and safe and eco conscious hair removal through a method using a paste consisting of water, sugar, and lemon juice.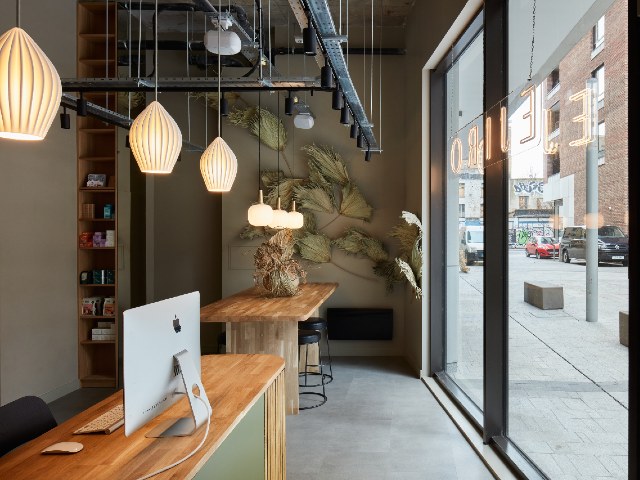 This ancient technique of hair removal has been used by many for centuries but the Ejiro method modernises the process to gently and effectively remove any unwanted hair for a cleaner and greener approach.
---
West Room Aesthetics
West Room Aesthetics – to honour the skin we're in.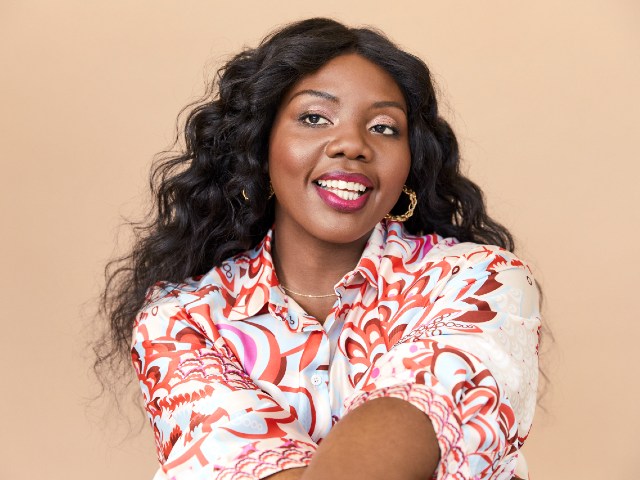 Created by leading skincare expert and author Dija Ayodele, West Room Aesthetics is created to cater for the specific needs of Black skin. Treating everything from hyperpigmentation to facials that support our skin glow it has become to go to spot for people of colour to serve the melanin we're in.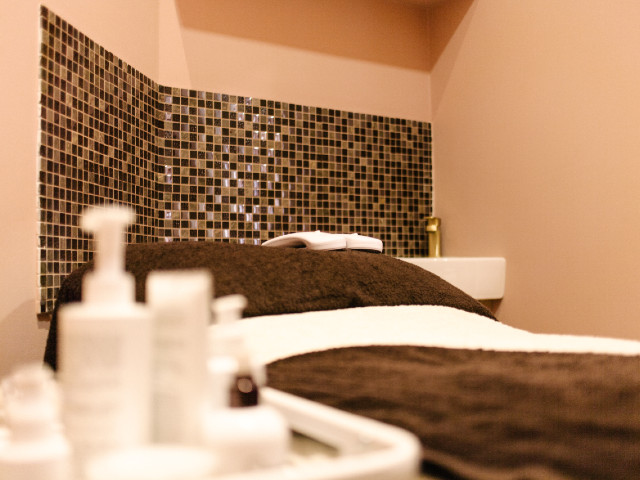 ---
Bea Skincare
Bea skincare – high impact skincare that does the heavy lifting.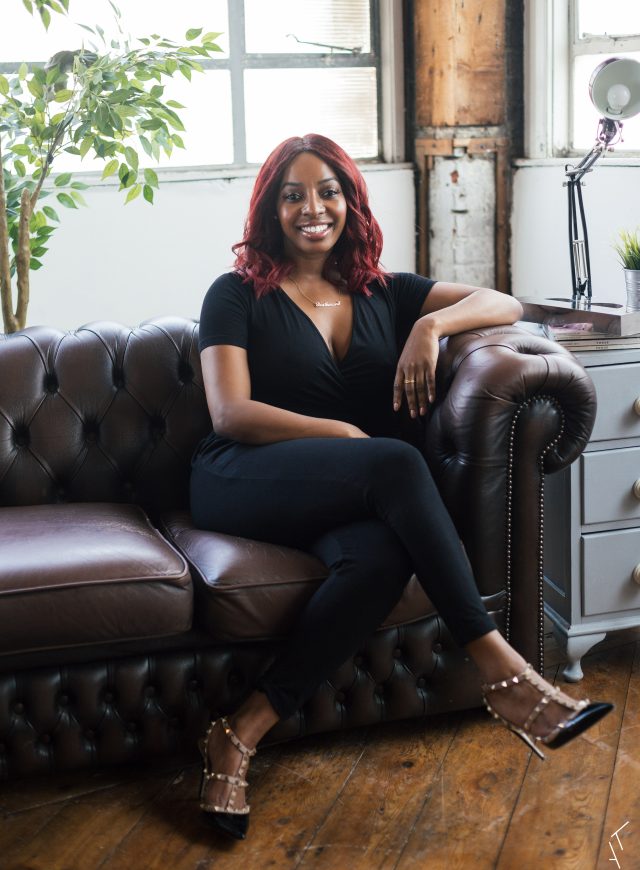 When it comes to cosmeceutical grade skincare it's something that shouldn't be snuffed at. Particularly as we get older and need our products to pack that extra punch when it comes to fading those stubborn pigmentation spots or providing a bit of firming action.
The Bea Skincare line is created by skincare specialist Bianca Estelle and does just that.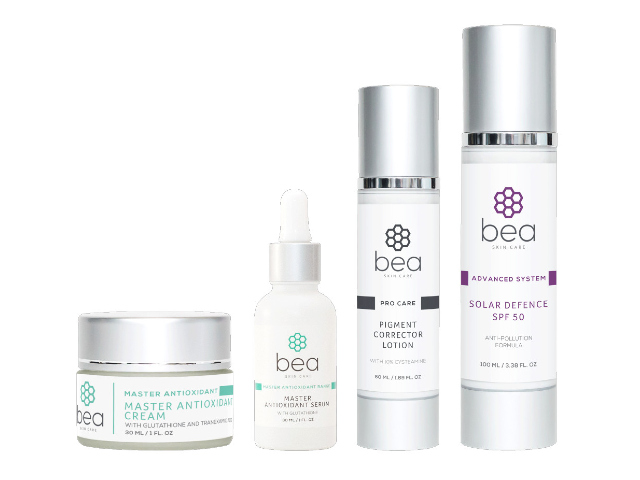 Award-winning, it covers ranges for everything from acne to luminosity with the Brightening Serum being a personal favourite.
---
Mefiye Candles
Finally, Mefiye candles because beauty starts at home and who doesn't appreciate being surrounded by a sophisticated scent when indulging in beauty rituals.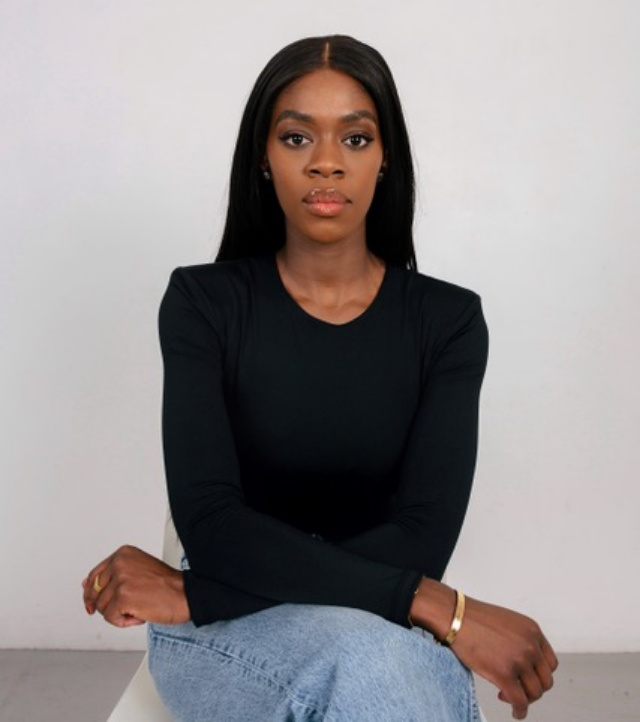 Mefiye is created by Founder Jasmine Boadi who has taken inspiration from her Ghanaian heritage and UK bringing to tells stories of home through unique fragrance combinations that really pop.
To find a Black owned candle brand that offers superior and distinctive aromas for the home is always a joy. The 91 scent is a standout.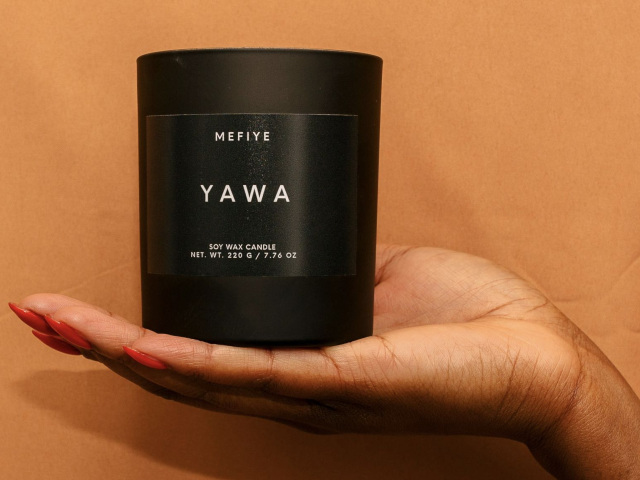 ---