Spring is on its way and the weather has begun to change. Now, whether you're gearing up for the world cycle championship, a half marathon or your next gym session, Powerhouse Fitness suggest some great fitness items to use at home, your garden, the gym or at the park!
Bodymax Leather Jump Rope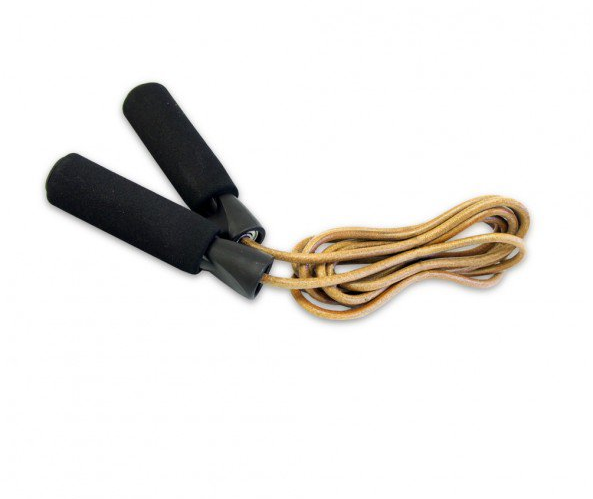 Great for skipping and other aerobic exercise, the Bodymax Leather jump Rope is ideal for cross fit and helps improve your speed and co-ordination, that why boxers swear by this exercise. The sealed bearings give a faster, smoother rope spin.
Fitness-Mad Hula Hoop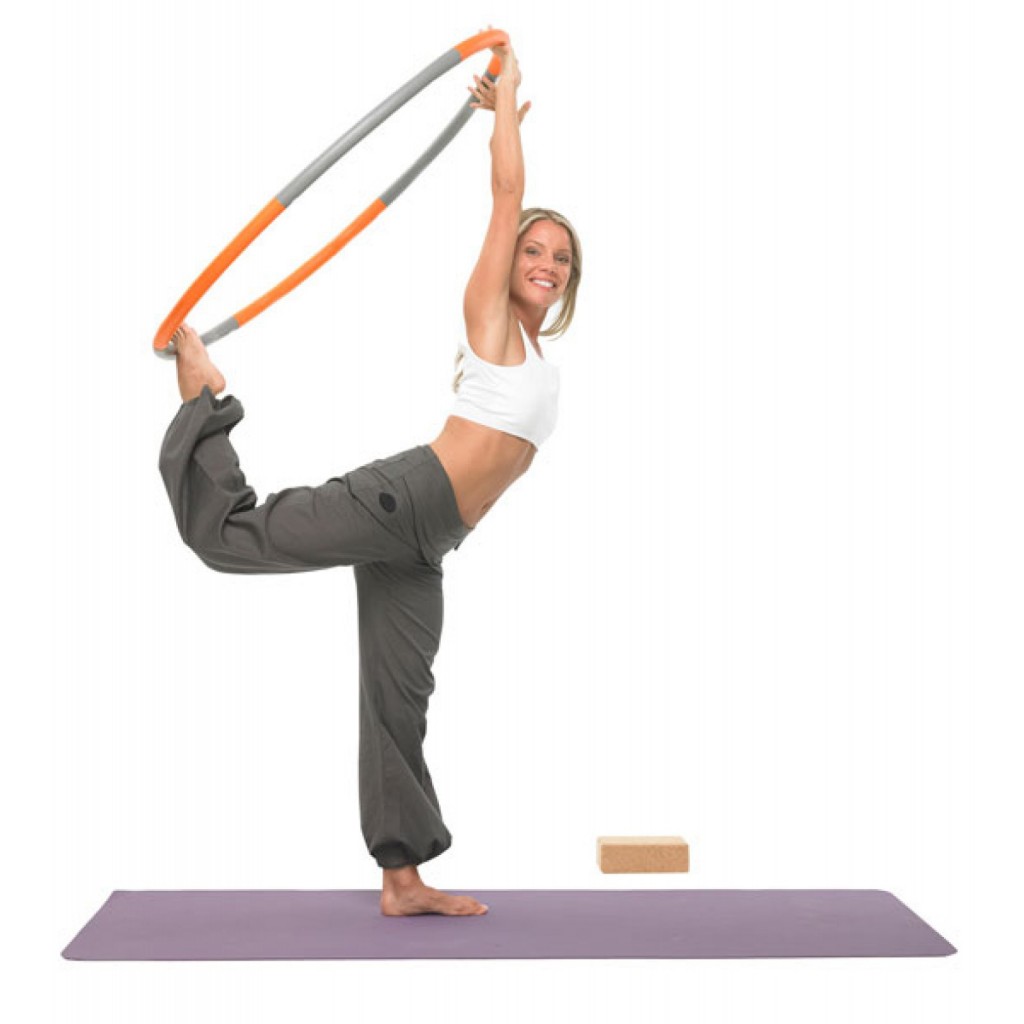 Have fun while getting in shape with the Fitness-Mad 2Kg Weighted Wave Hula Hoop. Hula hooping can help you burn calories and tone your entire core region.
This product has been designed to help keep the hoop on your body. It breaks into 6 pieces for convenience and easy transport.
Bodymax mini trampoline £27.99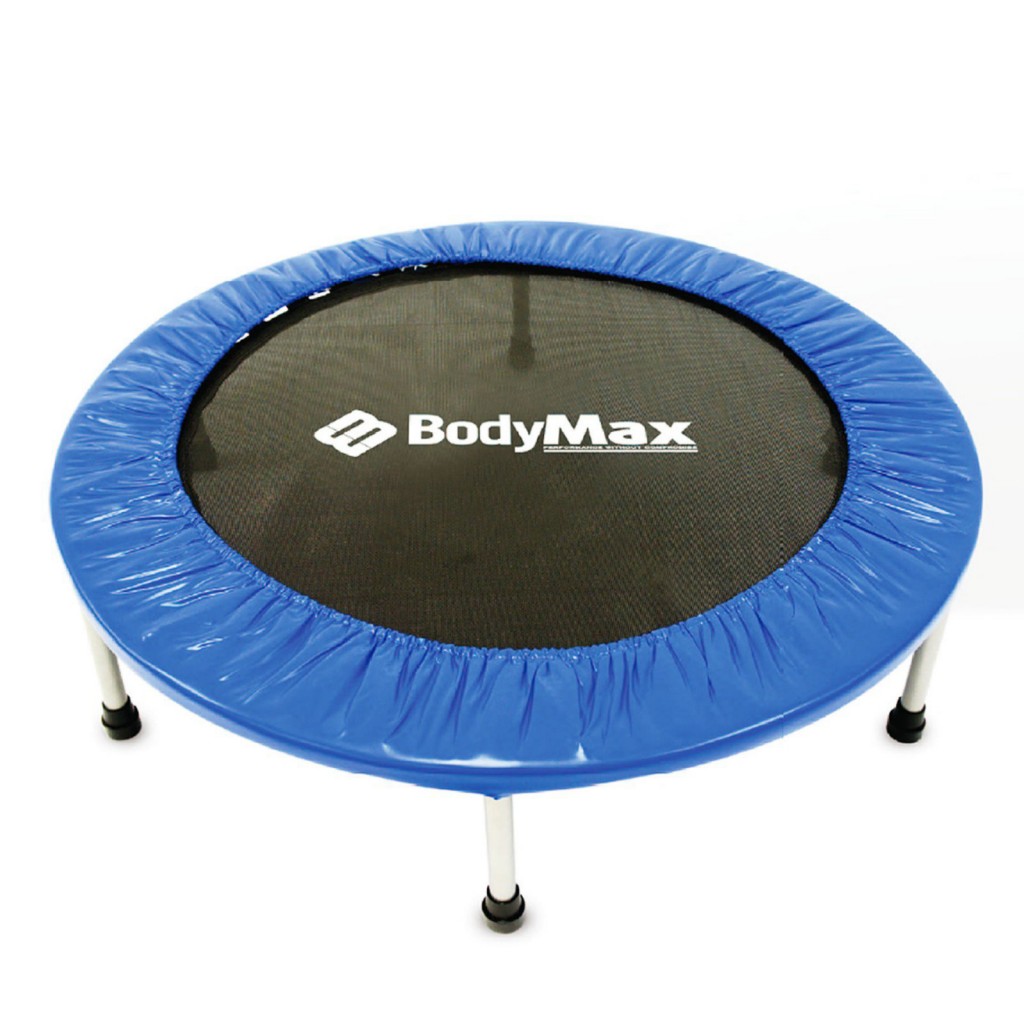 The mini trampoline has been a popular piece of exercise equipment for a long time now, and anyone who has been to circuit training in the gym will probably have used on. The Trampette is a lightweight piece of equipment, giving a low impact exercise helping to prevent injury. The Bodymax 40 inch Mini Trampoline and Rebounder offers a great way to enjoy an aerobic workout which will result in improved strength, co-ordination, and balance.
Everlast Boxing gloves £14.99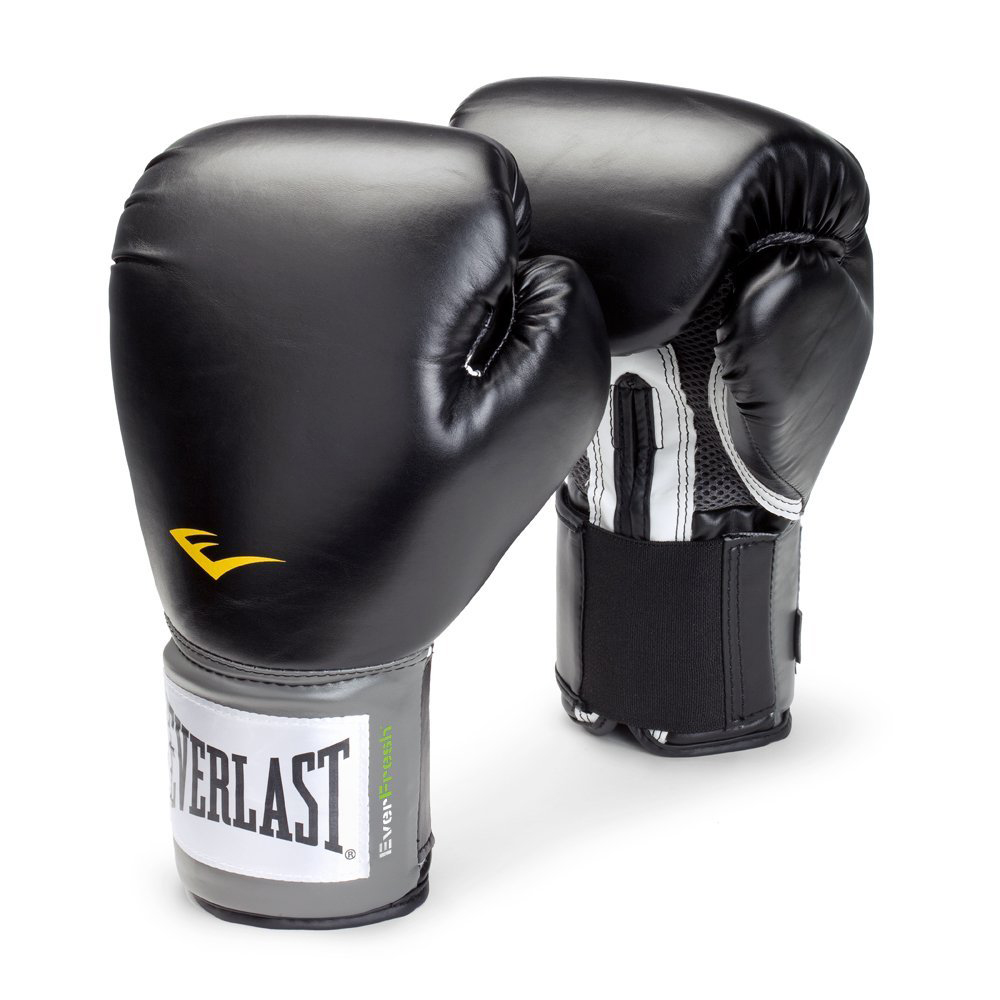 High grade synthetic leather along with excellent glove construction provides long lasting durability and functionality for these Everlast Boxing Gloves. New full mesh palm ensures breathability and comfort while a moisture absorbing and anti-microbial lining retains freshness, extending the life of your equipment.
Resistance bands (prices start from £8.50 for small bands)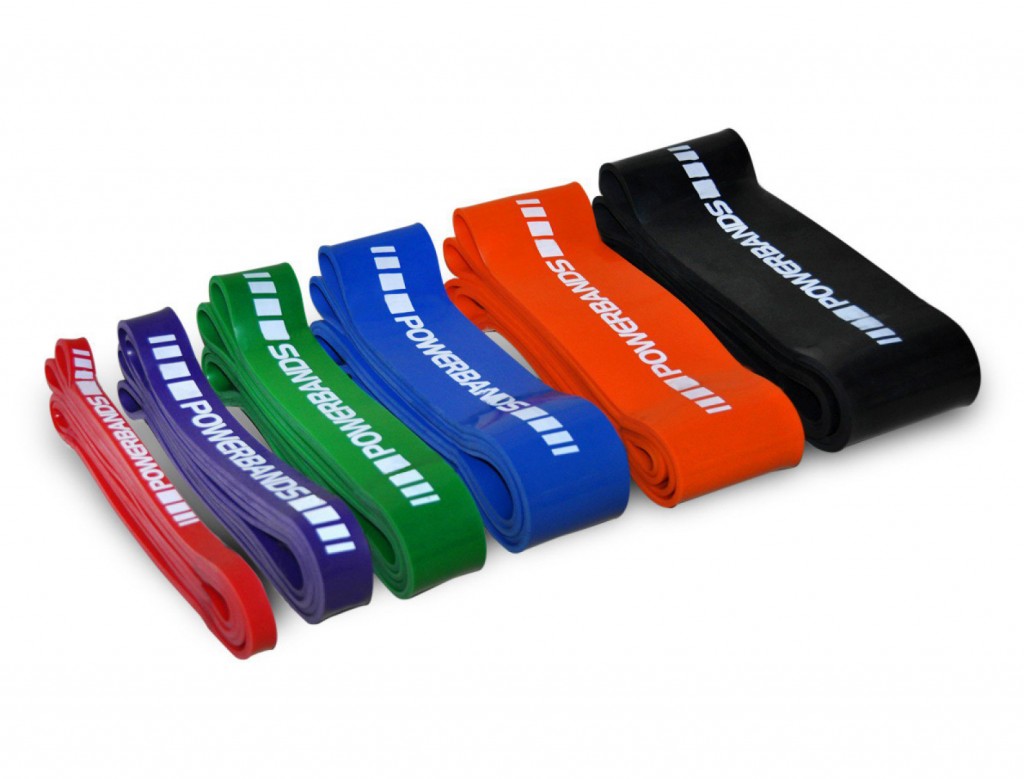 Don't get lax with your training! If you want to up your game then look to the incredibly versatile Bodymax Power Bands. These clever bands will safely and effectively increase the weight and intensity of your workout. Simply loop a band around each end of your bar and utility bench to make a standard bench press more challenging. You can even hook two bands around a pair of kettlebells and attach them to a barbell bar for a burn-inducing squat.
Available in the following sizes these bands have been colour coded for easy identification: 15mm (red), 30mm (blue), 45mm (green), 65mm (blue), 85mm (orange) and 100mm (black). As you expect from fitness giants Bodymax, these bands are durable and robust.
Bodymax Double handle medicine ball – 5kg £24.99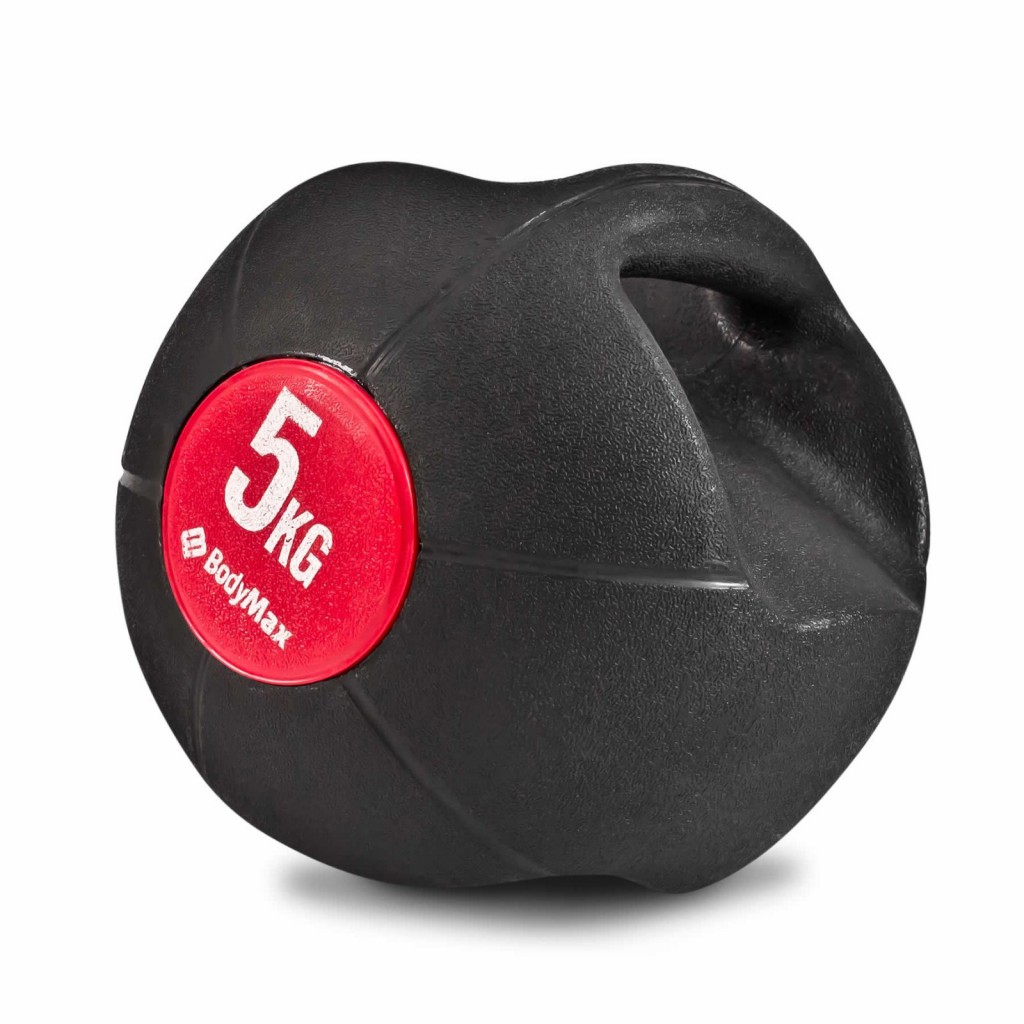 Loved by boxers, mixed martial artists, football players, sprinters and other serious athletes, medicine balls have rightly earned their place as one of the best forms of exercise equipment around. Their benefit to total body conditioning, cardio health and weight loss, should not be underestimated.
Used simply as a weight training tool, the Bodymax Double Handle Medicine Ball can be used to strengthen and tone a wide variety of muscles including the biceps, triceps, deltoids, trapezius, latissimus dorsi, quads, glutes, hamstrings, calves and core abdominals! Used in crossfit and circuits, they challenge cardio endurance and muscle stamina.
Medicine balls are also an important part of rehabilitation exercises and can be used to gently stretch muscles and improve flexibility.
Bodymax gymball £7.99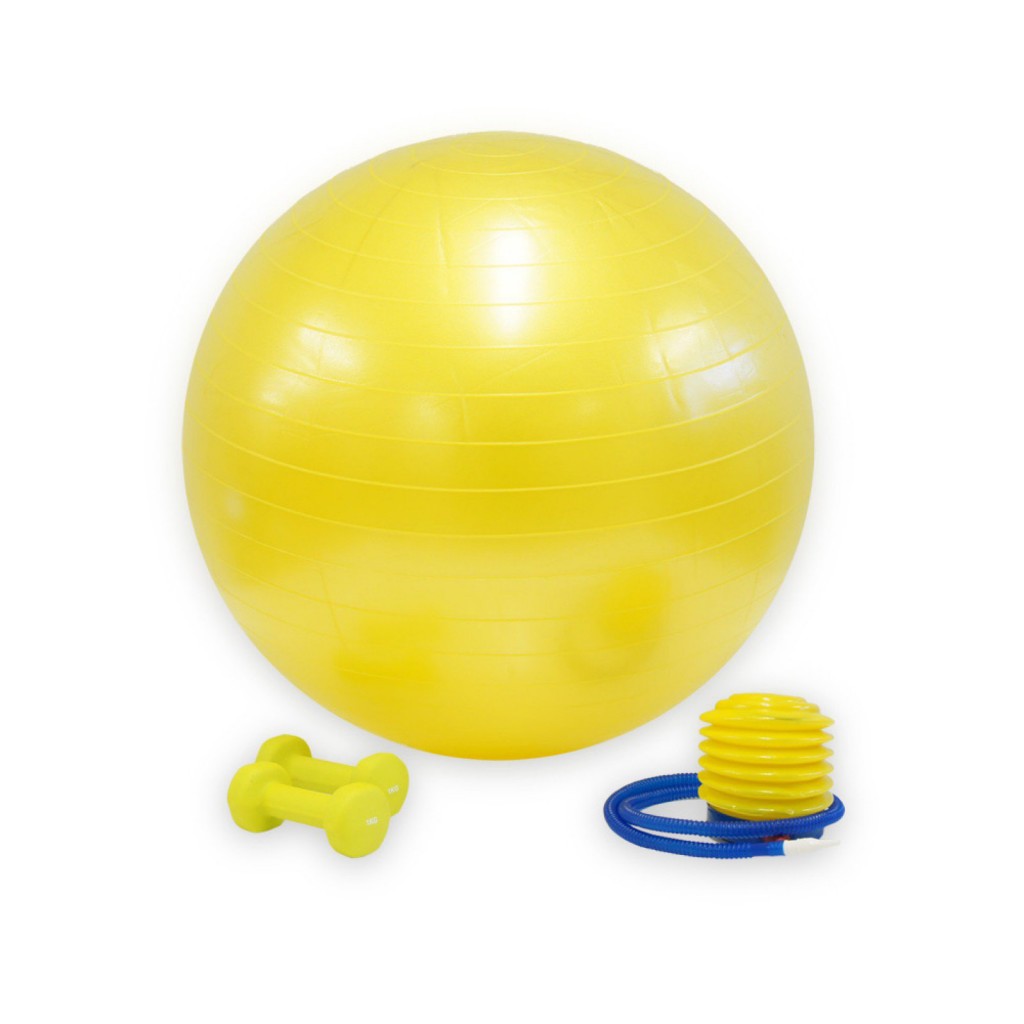 The Bodymax Gym Ball including Foot Pump and Dumbbell Set is a fantastic fitness set including a 65cm Gym Ball and pair of 1kg Dumbbells is everything you need to begin a fun and challenge exercise program in the comfort and privacy of your own home or outside in the park. This set also contains a quick inflate foot pump so you won't be out of breath before you start!
Fitness Mad Pro Suspension Trainer £49.99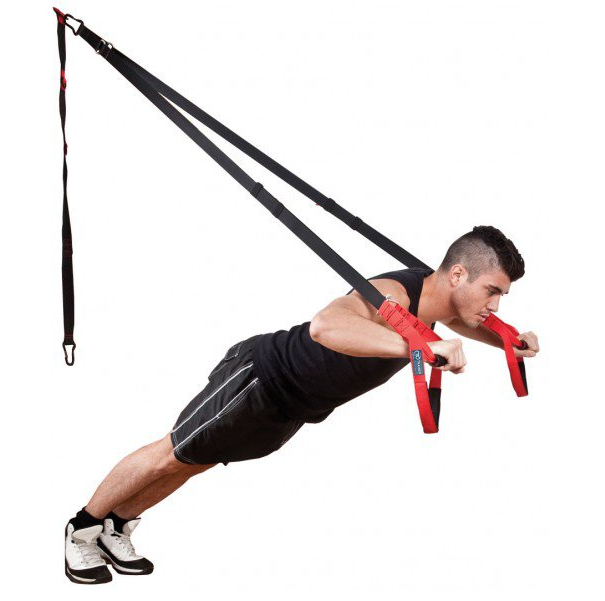 With the Fitness Mad Pro Suspension Trainer you can work out anywhere. Suspension training is now being used by individuals worldwide to improve strength, flexibility and endurance. It is ideal for martial arts training and provides users with a full body workout. It's great for improving core strength and it is easy to transport with its own carry bag so workouts are possible in nearly any environment. This suspension trainer has a maximum user weight of 125kg but has been independently load tested up to 450kg.
Save