Smart City Weddings share their top tips to create a summer wedding to remember
Summer is well and truly here and if you are in the midst of planning your big day, this fabulous season is the perfect opportunity to hold the party of the century – your wedding, of course. From the charming outdoor venue possibilities to bright summer themes and even the option of a convertible wedding car, it's not hard to see why summer is a popular season to tie the knot.
Surrounded by the summer air, your guests will have the time of their lives, but how can you make the most of this buzz and create a summer wedding to never forget for your guests, you and your partner?
Your chance to go bold and bright
Whilst in winter or autumn you may opt for more heavy tones and earthy themes, this is your opportunity to have a bright and airy wedding style. White weddings with pops of pastels or bold colours such as bright yellows, corals or even blue can bring even more vibrancy into your day! Skip the darker tones this season and favour the lighter and airier shades. People won't be able to stop smiling as soon as they see your décor decisions!
Don't forget about your flower arrangement too! Peonies, gerberas, or sunflowers could make a great summer choice.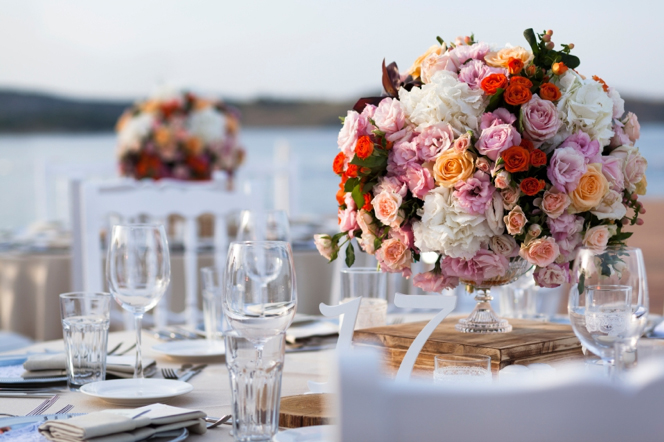 The dress of your dreams
Every bride dreams of the perfect dress for their special day. If everything goes your way, the blue sky will appear, and the sun will shine; however, we all know that the British weather can be unpredictable. While summer means you can opt for a spaghetti strap or a strapless number, or perhaps a slinkier frock, try to be versatile – don't forget about a bolero or coverup, which can be handy to stop you getting chilly or sunburnt. Natural fabrics will also help to keep you cool. Silk is breathable and will look gorgeous no matter what. And if you want lace, choose a lighter Chantilly style for a soft and romantic look.
Whatever you do, avoid a fishtail or fitted dress as this means the material will be stuck to your legs and be uncomfortable. If a big-skirted dress has always been your dream, don't panic, as a hoop stitched into the petticoat can keep the fabric away from your legs and allow you to feel cool.
Don't forget about your bridesmaids as well – you want them to feel cool and comfortable too.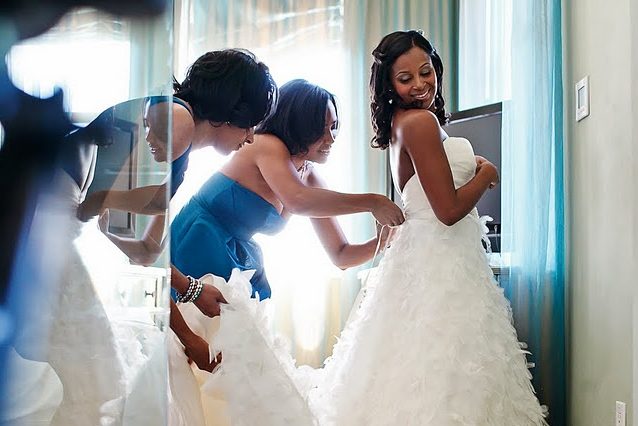 Wedding ceremony: Al fresco!
Maybe one of the best possibilities for a summer wedding is that you could have your ceremony or evening reception outdoors! There are so many picturesque backdrops for this season and the weather (hopefully) will create a fantastic atmosphere for you and your guests to enjoy. When scouting your perfect location, don't forget to look out for surrounding scenery, possible seating areas outside, space for gazebos and photography backdrops.
Keep in mind fairy lightening or overhead string lights too. As the night draws in, you and your guests can still enjoy the summer, but with a slight refreshing breeze.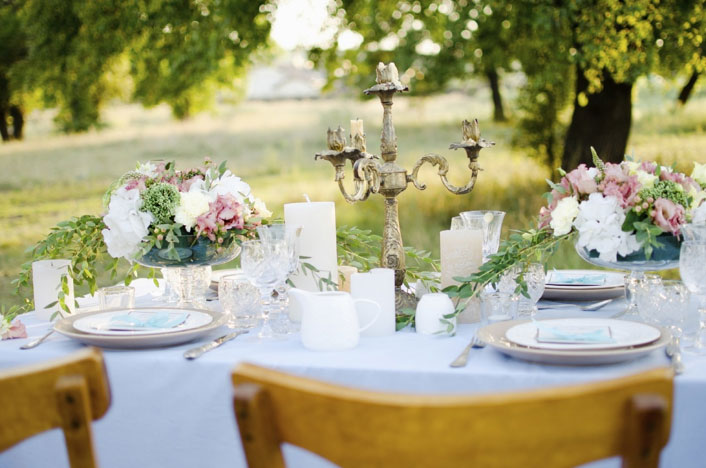 Summer favours, flavours and food
You can enhance the summer ambience by adding some small favours on the tables for your guests. Keeping in mind that the season is in full swing, so you could give them some novelty sunglasses, a fan or even some sun cream (here's hoping!). Not only will this give them a giggle, but it will probably come in handy too. You could also scatter some disposable cameras on the tables, so the summer magic is caught at every moment from every table!
The food and drink are another way you can up the summer sensation. Why not have something such as fresh homemade lemonade on arrival? You could even have an ice cream van for added effect. Who doesn't want gin and tonic ice-lollies for dessert? For the main menu, you could opt for a lighter and refreshing choice – maybe something such as grilled entrées or skewers with a side salad and garnish. A BBQ could even be a great option for a festival summer theme!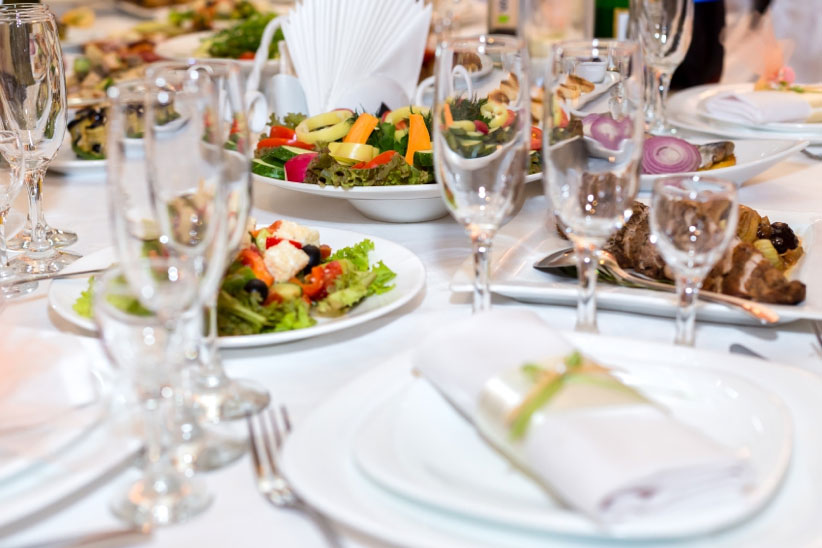 Driven to your happily ever after
Arriving in style is one huge factor of any wedding – people will remember your grand entrance (and exit) for years to come. In these warmer months, your wedding car hire options seem much more varied – after all, you can opt for a classy convertible if you desire! The cool breeze is sure to help with the butterflies and warm rush of nerves before you arrive. Your wedding chauffeur is sure to reassure you too, and a glass of fizz in the back won't go amiss. This is sure to take the stress out of travelling.
Don't forget the bow on your wedding car – you could match this to your bright and bold summer wedding theme, and even mix it up with some of your themed flower choice. A white bow around a convertible Rolls Royce with sunflowers attached oozes summer magic!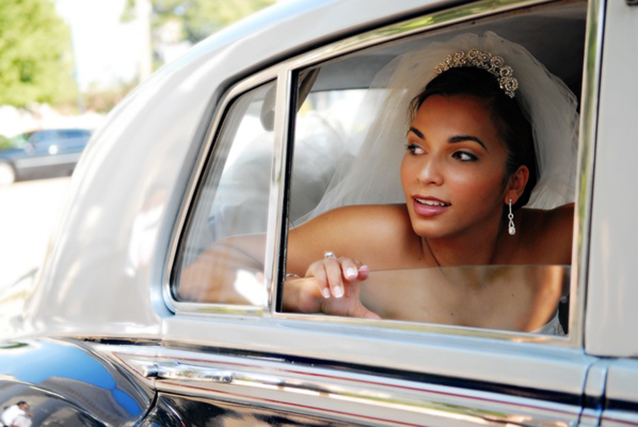 Smart City Weddings provide high-quality wedding car chauffeur services. Ensuring that you feel like a VIP from the beginning to the very end of your big day – come rain or shine, winter or summer.