Make-up artist Malika Roberts talks through bridal beauty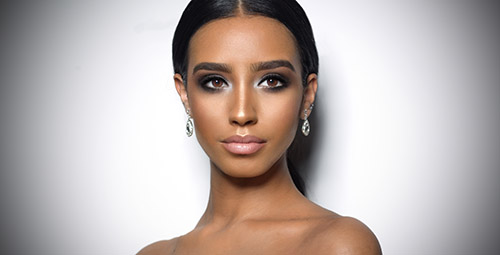 Striking eyewear
Smokey eyes and a nude lip are typically chosen by brides who prefer contemporary or high fashion looks. Keeping the lip natural allows the eyes to take centre stage and they should ideally have a slight gloss since the eyes will be matte. Using a white pencil to highlight the inside of the eye and the waterline allows a contrast with the dark eyeshadow, this allows you to be slightly lighter with the smokey eye and more bridal daytime appropriate.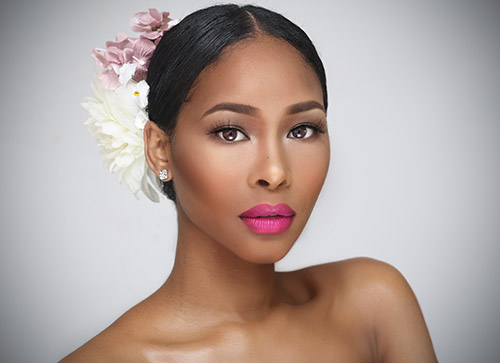 Colour work
Usually it's spring brides who explore with colour but if you work with the undertone of your skin then colour isn't too scary a prospect. For example, yellow undertones can use yellows to light golds, orange undertones can use oranges to deep golds, pink undertones can use pinks to rose gold and so forth. You'll be surprised how well colour can work.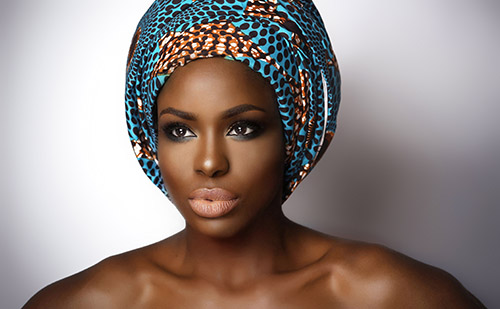 Simply divine
Some brides give me a one worded brief that will either be "fabulous" or "glamourous". The truth is a 'bridal look' can be anything you want it to be and why not be fabulous on your wedding day. Incorporating your wedding colours into your make-up is a great way to bring life to your look. Being audacious and making a statement with contrast and colour makes for an unforgettable look.
Photography, hair and make-up by Malkia Roberts www.malkia.co.uk