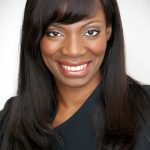 Whether you're on an A-list or Us-list budget, Dr Uchenna Okoye from the hit TV show 10 Years Younger explains how to get your pearly whites up to the occasion. By Emily Berryman
BRUSH UP YOUR ACT
A healthy, happy mouth starts with a pocket-friendly toothbrush. 'Simply brushing your teeth correctly can have a massive impact on how your teeth look in your wedding snaps,' says Uchenna. Teeth need to be brushed for at least two minutes, twice a day, to be cleaned e ectively, yet research suggests most of us barely make it to 45 seconds, o en leading to cavities, gum disease and whi y breath! 'To get the best from your brush, start by dividing your smile into quadrants and gently brush each section for y seconds – remembering to pay attention to the gums – then spend an extra 30 seconds cleaning your tongue. You will be able to see and feel the di erence,' says Uchenna.
CHOOSE THE RIGHT TOOLS
One of the easiest ways to bag a show-o smile is to upgrade your toothbrush. 'Using an electric toothbrush rather than a manual one is like using a vacuum cleaner instead of sweeping by hand,' says Uchenna, 'Both can achieve the same result but the vacuum is much more e ective and powerful.' And what about ossing? A staggering 98 per cent of Brits don't do it regularly, yet Uchenna says we should be ossing at least every other day. Why? Because cleaning your teeth with a toothbrush can still leave 40 per cent of the tooth's surface untouched. And that can put even fastidious brushers in the fast lane to dental dilemmas. It's important to throw away your toothbrush or change its head every two to three months – otherwise you will be transferring built-up bacteria back into your mouth.
EMBRACE BRACES
Braces have come a long way since your school days and there are so many types available, you are sure to nd a system for you,' says Uchenna. 'The majority of brides prefer lingual braces; these are invisible as they t behind the teeth. If time is short, you could try Inman Aligners, which can take as little as 12 weeks to straighten.' Invisalign (a series of clear aligners which are switched every two weeks to gradually shi your teeth), is also a popular choice for adults but the key is to act quickly. 'I recommend allowing at least a year to make sure everything is completed in time for your special day,' says Uchenna. 'Book an appointment as soon as you get engaged!'
WHITEN TO BRIGHTEN
A quarter of Brits have paid for cosmetic whitening treatments and according to a survey by Oral B, having whiter-than-white teeth can make a person look ve years younger. 'Professional whitening is a great way to transform your smile. It's now possible to take teeth 12 shades lighter in just a two hour treatment session,' says Uchenna. 'I advise brides to get their teeth whitened at least a month before the big day in case of sensitivity. Also it's helpful to book a hygiene appointment the week before the big day, which alone can take teeth at least two shades lighter if done well.'
REMOVE STAINING AT HOME
'Be extra cautious before using at home whitening kits and always read the packaging carefully,' says leading dentist, Dr James Goolnik. 'In the EU you are legally allowed to buy whitening kits with 0.1 per cent peroxide over the counter and up to six per cent from your dentist, as concentrations above this can cause permanent damage to teeth and lead to chronic sensitivity. Check the product carries the CE mark of approval to ensure what you are using is safe.'
---
More health articles…