Ofome Eyanagho wins £20,000 from The Avon Beauty in Colour Start Up competition to develop her natural, vegan skincare business The Glow Pot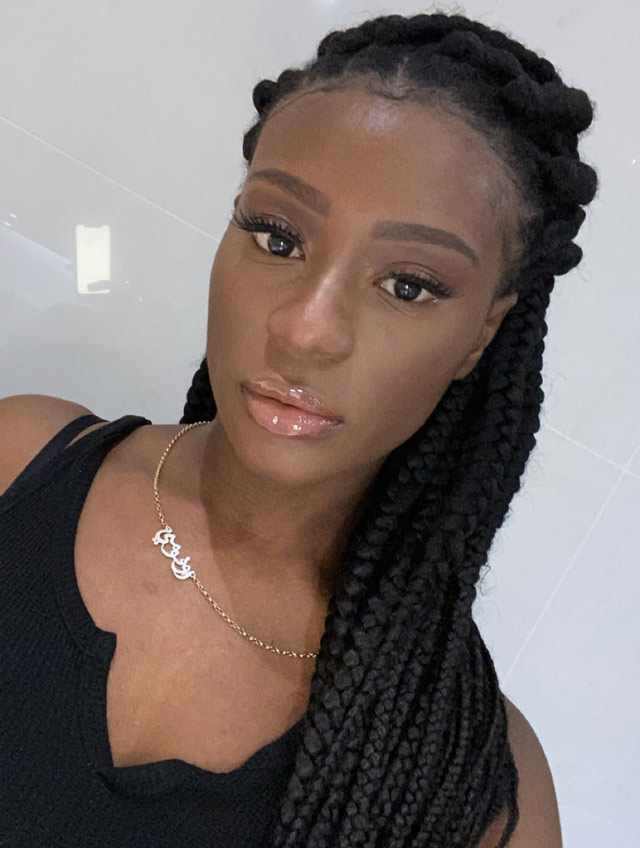 Budding beauty entrepreneur Ofome Eyanagho won £20,000 from The Avon Beauty in Colour Start Up competition to develop her natural, vegan skincare business The Glow Pot.
The competition, launched in October 2020, invited budding female beauty entrepreneurs of colour to submit their product ideas, at any stage of development, to be in with a chance of winning a £20,000 grant towards progressing their business.
Launched to encourage more diverse and representative products and people within the beauty industry, the Beauty in Colour Start-Up attracted hundreds of applicants, including this year's winner, Ofome Eyanagho.
Among the judges were diversity advocate Ateh Jewel, skincare expert and 'Eyebrow Queen' Nilam Holmes and British Beauty Council's CEO Millie Kendall MBE. Ofome impressed the judges with her all-natural, vegan skincare range. Like many beauty brands by women of colour, Glow Pot was developed after Ofeme struggled to find the right products to treat her eczema.
Black Beauty & Hair caught up with the busy entrepreneur to find out more.
How did you found The Glow Pot and why?
The Glow Pot was always an idea I had, but I just wasn't sure how to get started because nobody in my community had started a business before. I remember being around 22 or 23 and I had some savings set aside and I found myself on the Gucci website looking at handbags. I called my best friend to tell her and – thank goodness I did – because she suggested that I put those savings into starting my brand, and that's exactly what I did. I'm so glad that I did, because here I am now!
What prompted you to bring out a skincare brand?
I didn't have a skincare routine before starting The Glow Pot, because the products that were on the market didn't work for my skin. Studies show that women of colour don't feel included or catered to by the skincare industry. My main focus with The Glow Pot is making sure that women of colour can use and benefit from my products and build their own skincare routine.
I have eczema and sensitive skin, which means I'm really wary of the products and ingredients that I use and that's really what drove The Glow Pot forward. Our products contain powerful, natural ingredients like cucumber and fruit extracts that give incredible results without the irritation that other skincare ingredients can cause.
What did you do before you became a black business founder?
I've worked in recruitment and luxury retail, from car showrooms through to beauty counters in department stores.
What is the brand's USP?
Natural, gentle and effective skincare products that are formulated with women of colour in mind. Our USP is that our products work on all different skin types but produce the results that women of darker skin tones often don't see from using other skincare products, and without any of the harmful effects that these products can have on their skin.
What made you enter the Avon Beauty in Colour competition?
The Avon Beauty in Colour competition celebrates underrepresented women-led business and entrepreneurs of colour in the UK beauty industry, so it was the perfect competition for me to enter but I actually wasn't going to enter. I really didn't think that I'd win – I'm not the type of person that wins things! I'm the sort of person that knuckles down and just gets things done and I've always been like that.
I have some people in my life who have mentored and guided me, and one by one they each sent me the link and encouraged me to apply. Three people sent me the link in the end and that's when I caved in and applied. They were the first three people I told when I found out I was in the final and then when I'd won the competition. So, thank you so much Yvonne, Andy and Sait! You've changed my life!
What did you do when you found out you had won?
The first thing I did was run into my flatmate and best friend Anne's room. She was asleep so I just burst in and started screaming. We were screaming and crying! Then I called my mum, my sister, my best friends and told them all the news – we did it!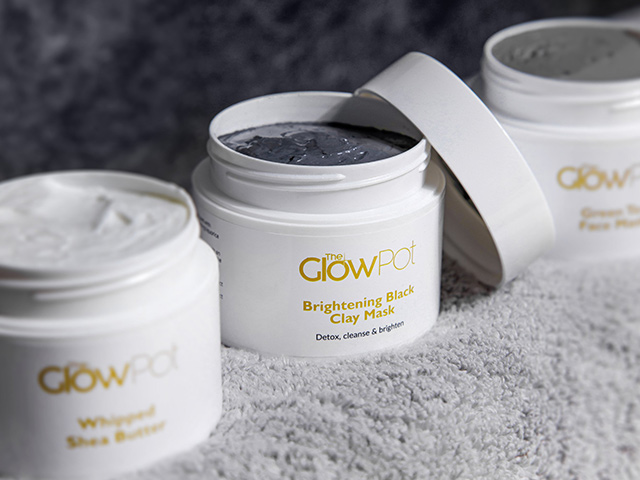 You've just won £20,000 to invest in your brand, how do you plan to spend it?
The £20,000 prize money and Avon's mentorship means I can actualise my dreams and have a chance to take my business where I know it can go.
The money will all be going straight back into the business, helping us to scale and develop the future of The Glow Pot. There are so many things I have on my list – new product formulations, more inventory, bringing somebody in to help us with cosmetics science, marketing, PR, branding, refreshing our website… Now I'm full-time on The Glow Pot and have the prize money to invest in the business, it'll give me real opportunity to start ticking these things off.
What advice would you give to up-and-coming black business founders?
Stay true to your vision. The best brands are built from a vision that someone has and the passion they have to see that vision through. The execution of your vision can change over time but with the right mindset, research and knowledge you will be able to adapt to the market and create a brand with longevity.
Who inspires you?
Anyone who knows me knows that my biggest inspiration is Rihanna! She has just revolutionised the whole beauty industry. To be honest, I'm inspired by all of the women in my life. I feel lucky to be surrounded by so many hardworking women and its thanks to the support of my friends and family that I've been able to come this far.
Where can we find you?
Instagram | @theglowpot
Website | www.theglowpot.com
---
More Black founder skincare brands…